Additions | Screened Porches | Sunrooms
Bath/Kitchen Renovations | Decks | Basement/Attic Finishing
Omni Construction Company
With 20+ years of experience in renovation and construction, Mike Rohrer and the team at Omni Construction Company are here to help you with your residential construction needs. Over the years we have built a customer base that trusts us and is 100% satisfied with the quality of our workmanship and materials. Quite simply, Omni Construction Company is the best residential construction company in Wake County.
Omni Construction Company is a design/build renovation company. We build projects where blueprints are already provided for us, or work with homeowners and architects to design new additions or the renovation of existing spaces. Our desire is to work with homeowners to really tailor each new job to fit their personality and day to day needs. Our project variety is dramatic; from additions, decks and screened in porches to garages, attics and basements, kitchens and bathroom remodels. We take most any project regardless of simplicity or complexity. Our projects include gutters, window and door replacement, siding and trim repair, built in cabinets, roof repair etc…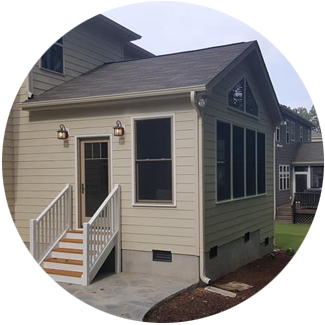 Additions are a great idea because they are cost effective and are tailored exactly to your family's needs. Most of the time, your overall cost will be offset 100% by the increase in equity.
Additions >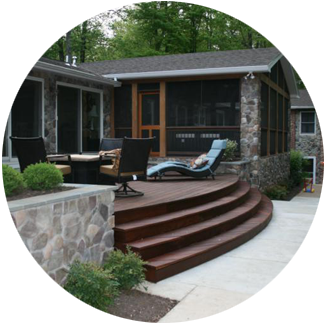 Screened Porches & Sunrooms
A screened porch or sunroom can be about more than just adding extra living space; it can be about creating a quiet room for reading and relaxing, a music room, or even a game room for kids.
Screened Porches >
Sunrooms >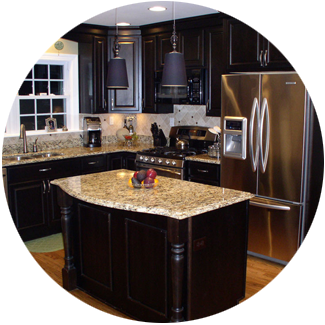 A well-designed cooking area will make meal preparation more efficient and enjoyable. Whether making little changes or a complete redo, having a kitchen that you want to work and live in makes all the difference.
Kitchens >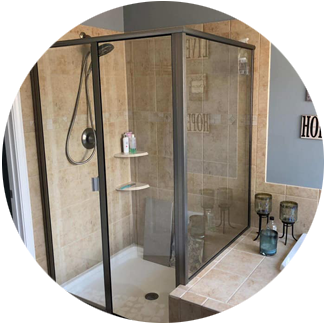 Inspired by a visit to a favorite spa, or a feature on a home makeover show? The bathroom is often the most under appreciated room of the house, but upgrading your bathroom can turn it into one of the most luxurious spaces in your home.
Bathrooms >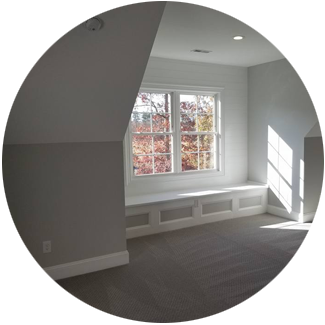 If added living space could benefit you and your family, consider turning spaces such as unfinished basements or attics into a master suite, playroom, or even a second kitchen, and enjoy the side benefit of adding to your home's resale value in the future.
Basements >
Attics >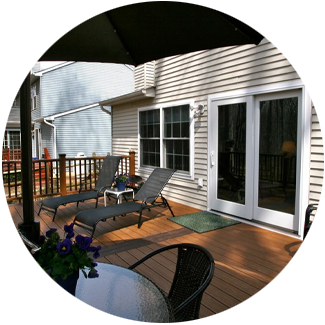 A well-designed deck can help you extend your entertaining and living space, allowing you to spend time outdoors with family and friends comfortably. We will work with you to ensure that your deck is built to our high standards to guarantee years of enjoyment.
Decks >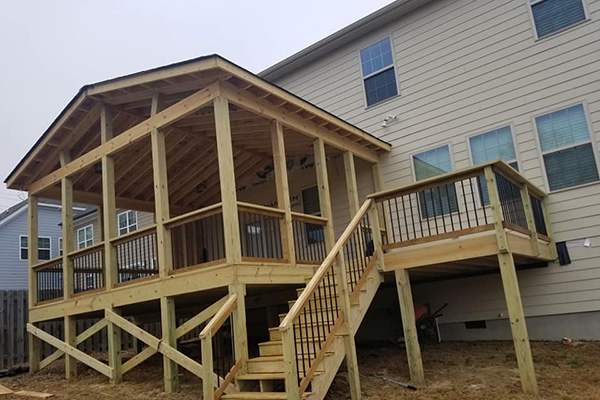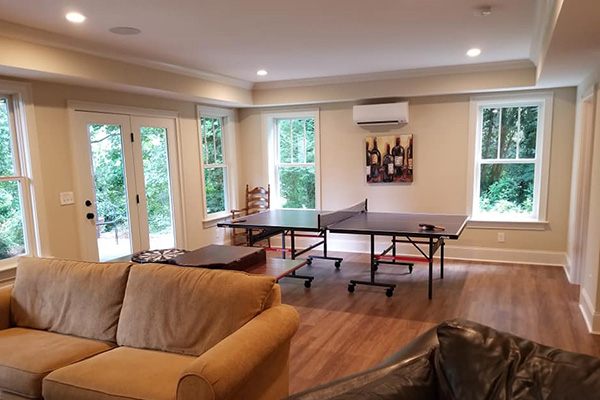 To provide residential home improvement and renovation support services that when set against project cost still create additional equity and value in homes. Our desire is to build relationships, not just additions, bathrooms and kitchens. We strive to build a customer base that trusts us and is very satisfied with both quality of the workmanship and materials being used.
Get in Touch
If you live in Cary or Wake County, NC, Omni Construction is your best choice for residential construction projects. We have never had a single dissatisfied customer. We will go the extra mile to make sure you have the best possible experience.
Contact Us Today