Correnna St., 2021
The best thing about this house isn't the new driveway or new roof, new Pella windows, new siding, new addition, all new plumbing, electric and hvac systems. 100% renovated bathrooms and kitchen. It isn't 1/4 acre in downtown Apex on a dead end street with zero traffic. Or the new front porch and back deck with great landscaping. The best thing about this house is the old growth trees home to seriously hundreds of squirrels and birds that you do not see in new neighborhoods. Inside pics to come next week. This project took about 9 months. Before and after.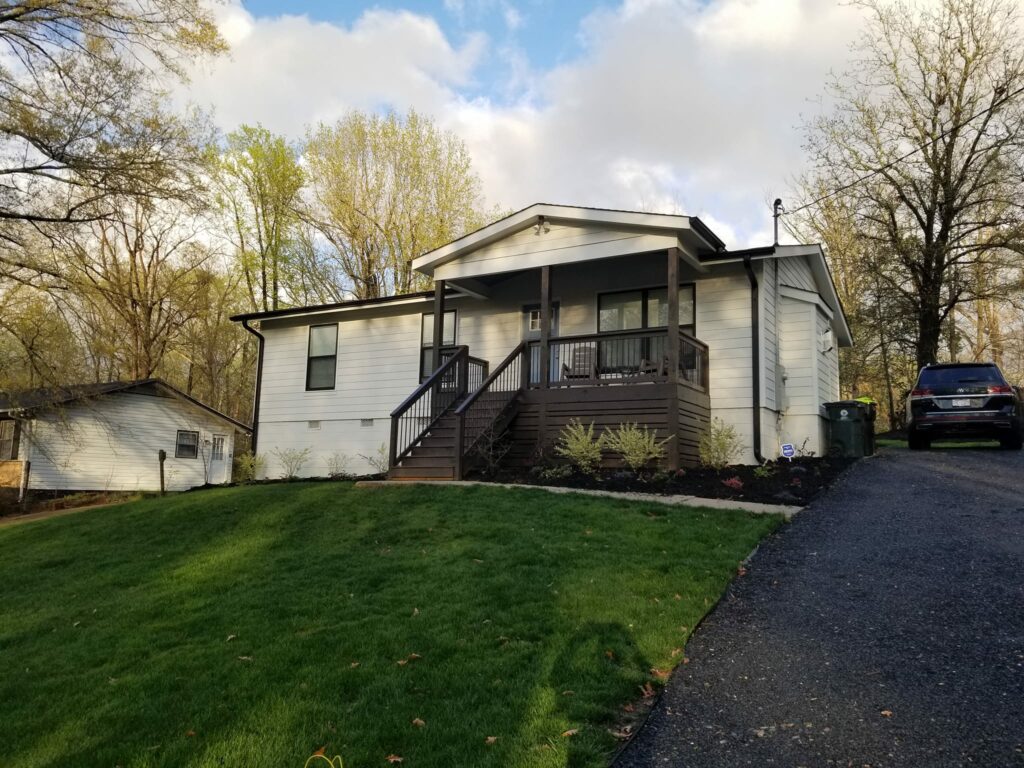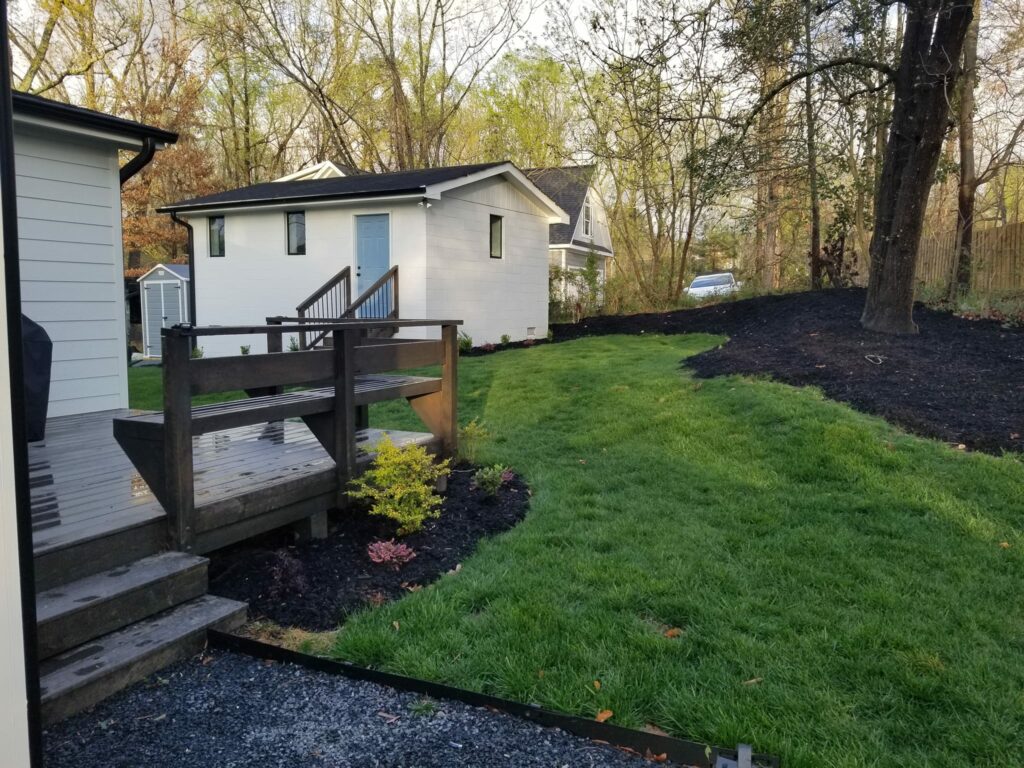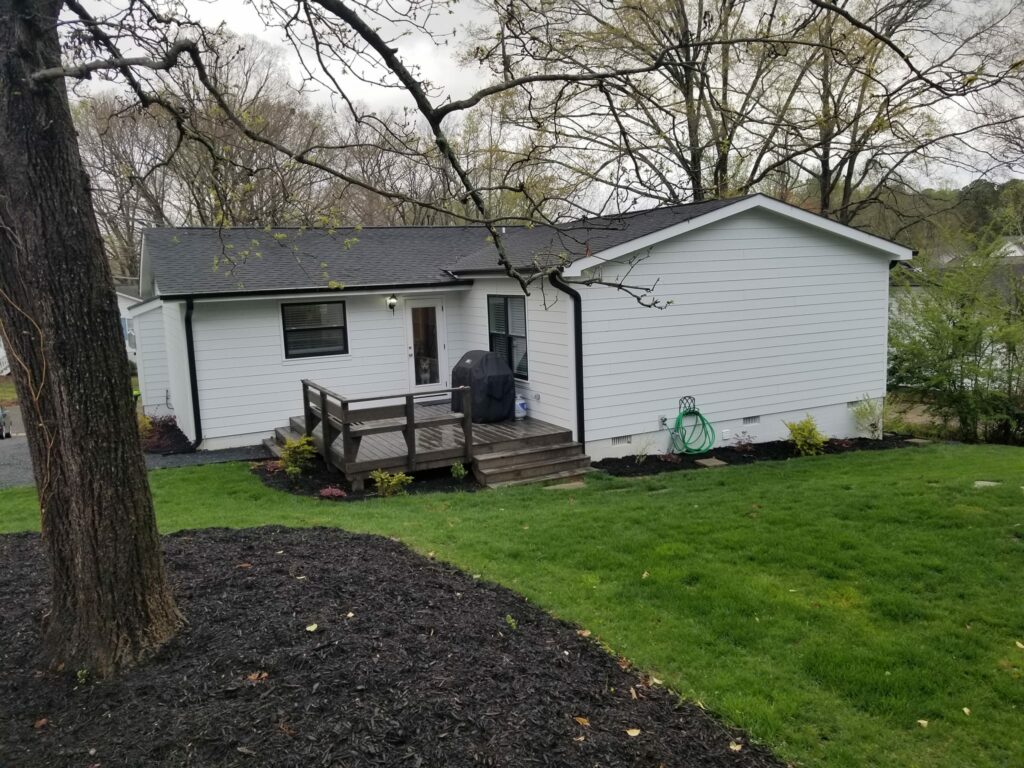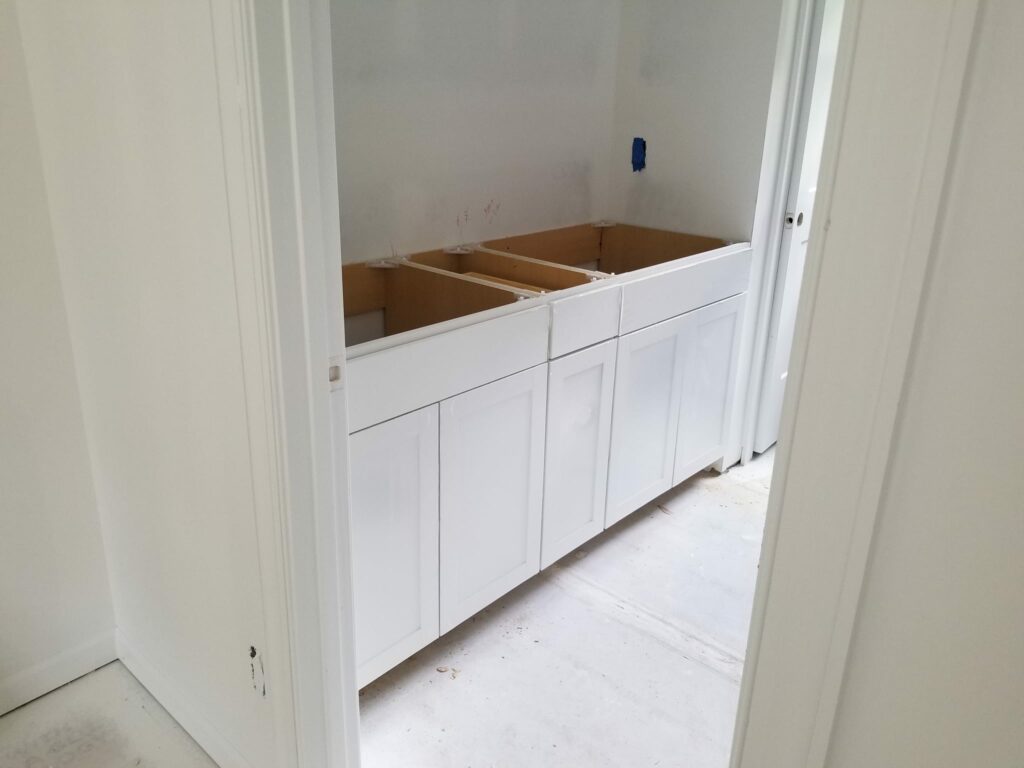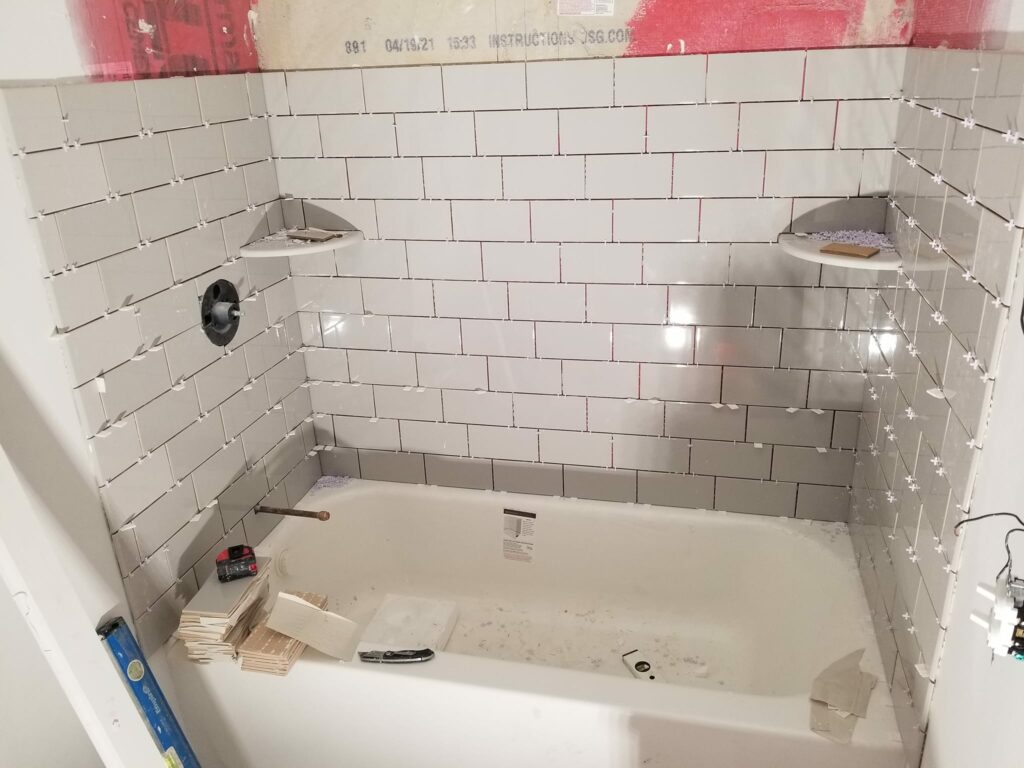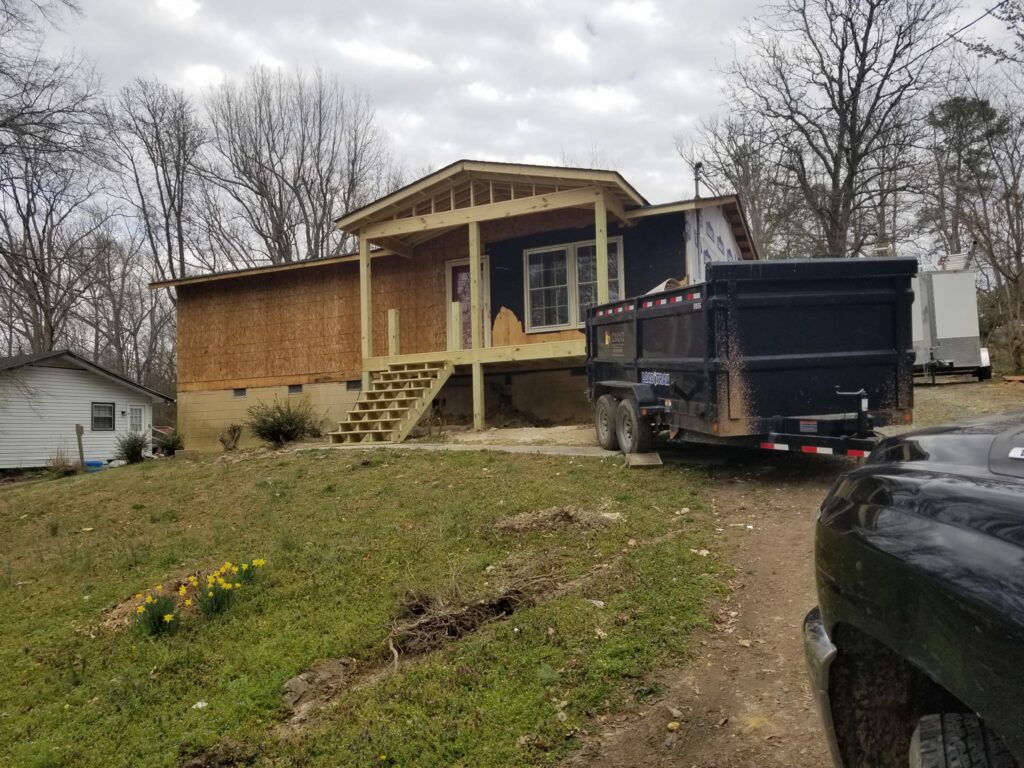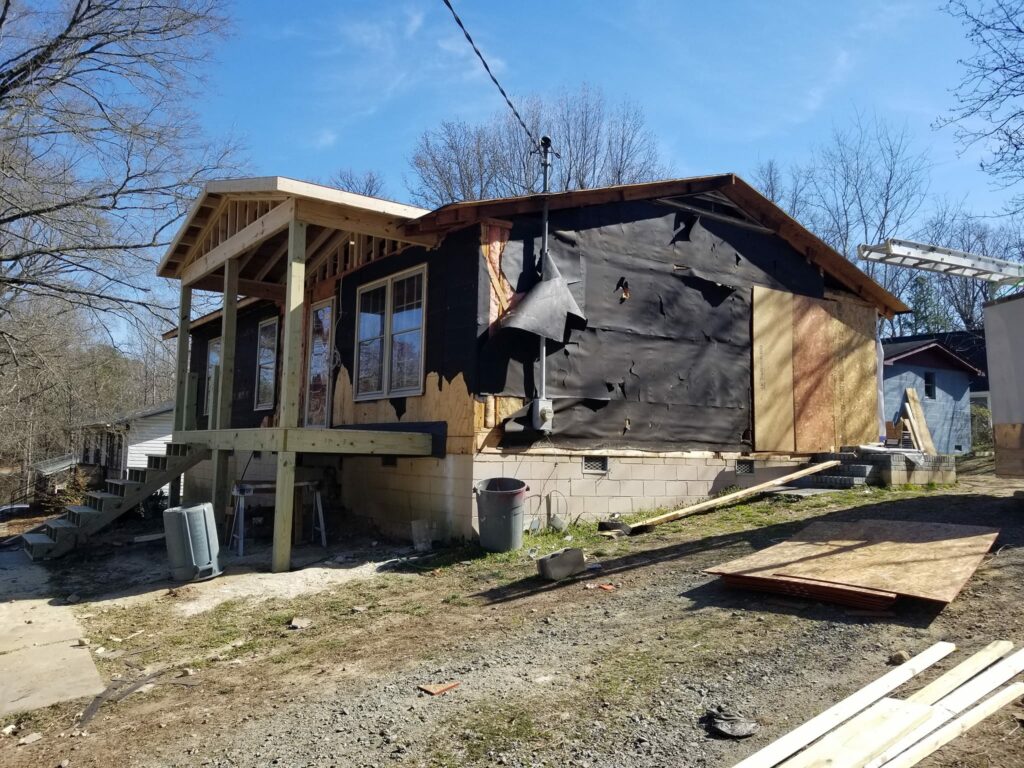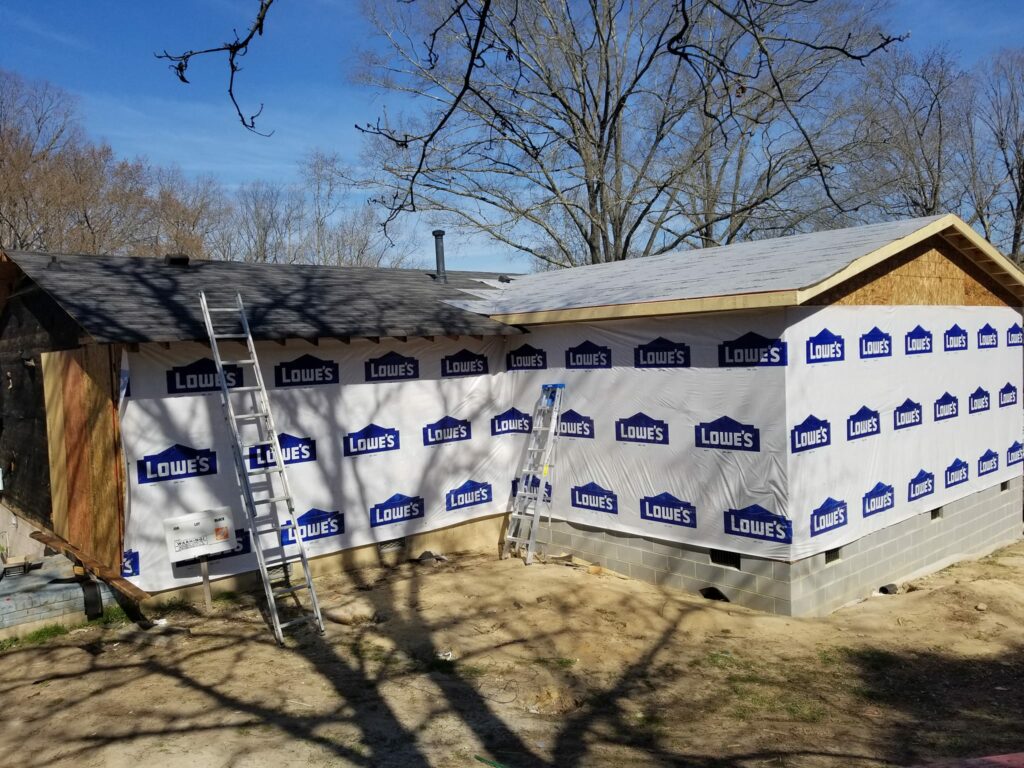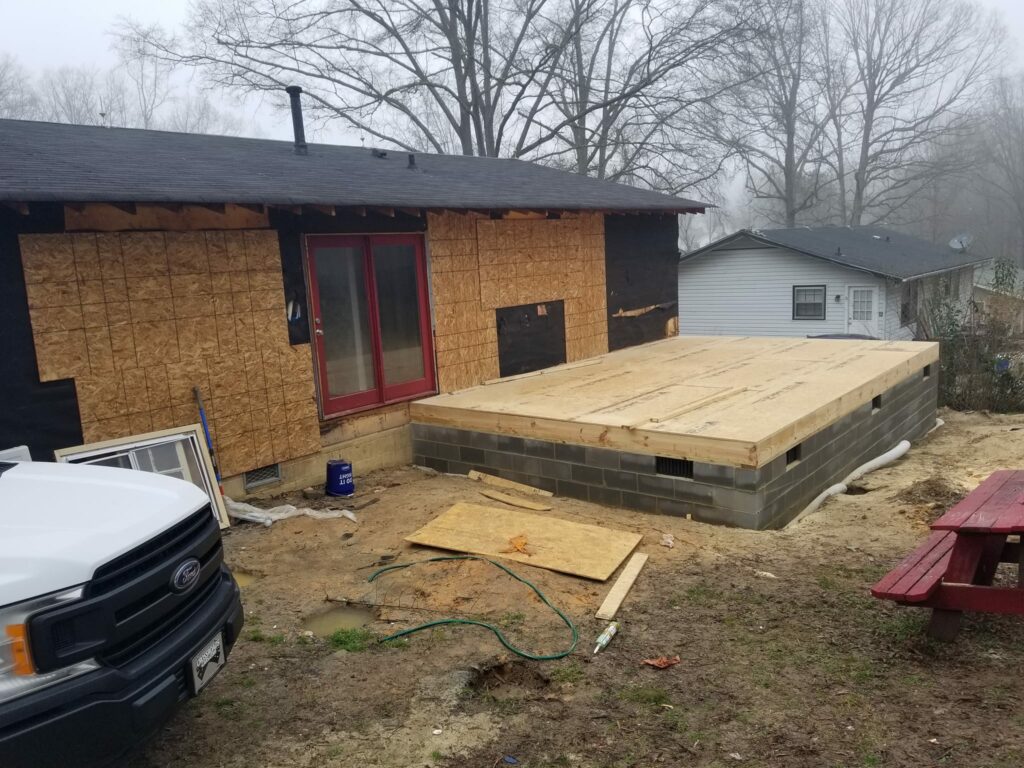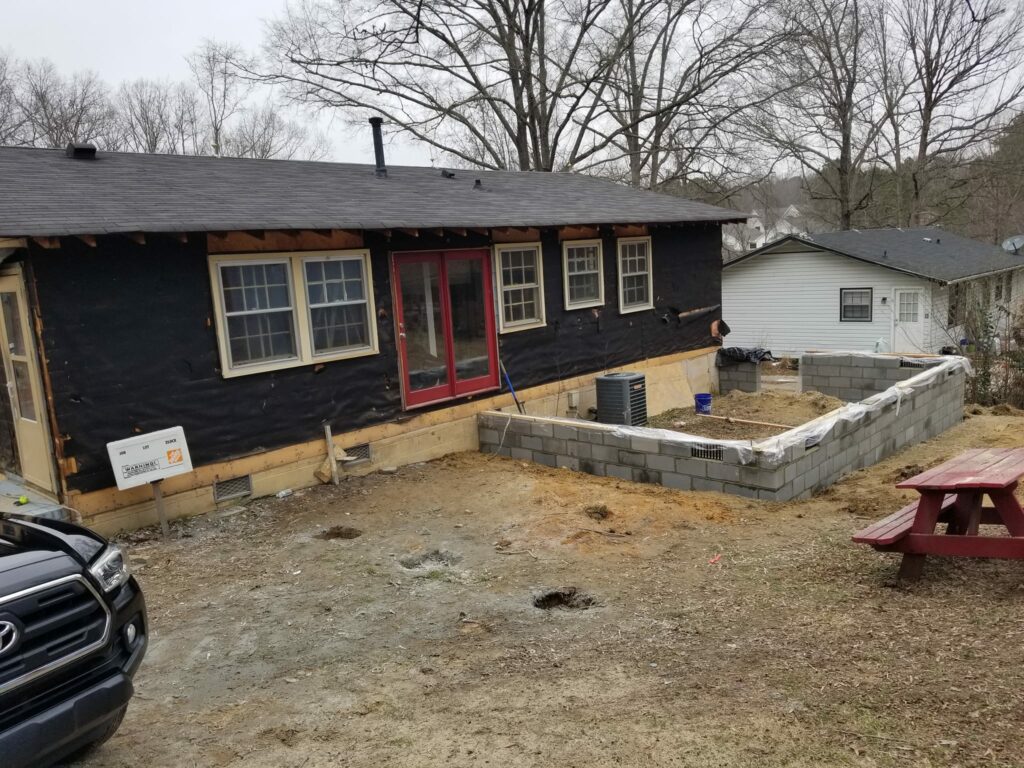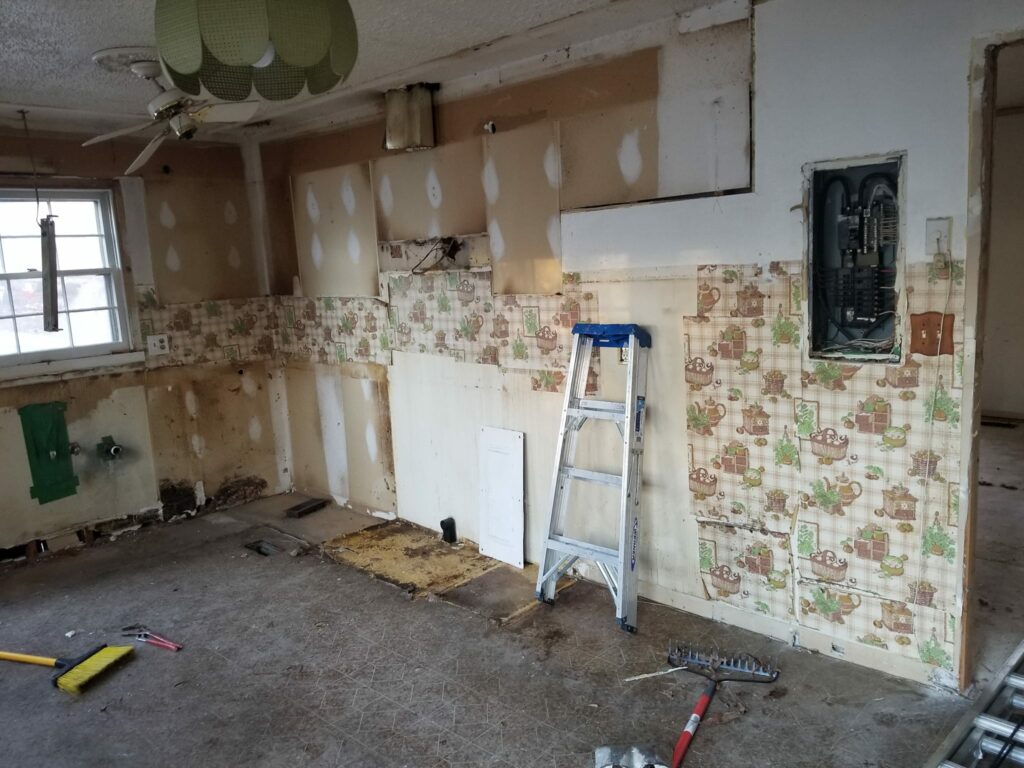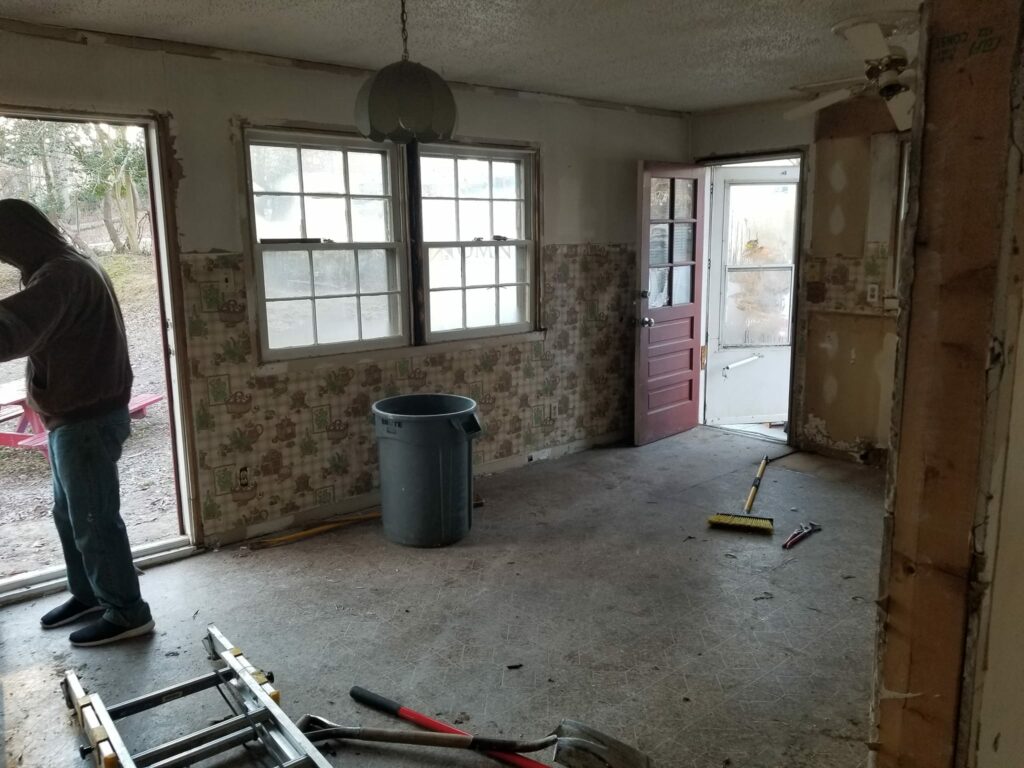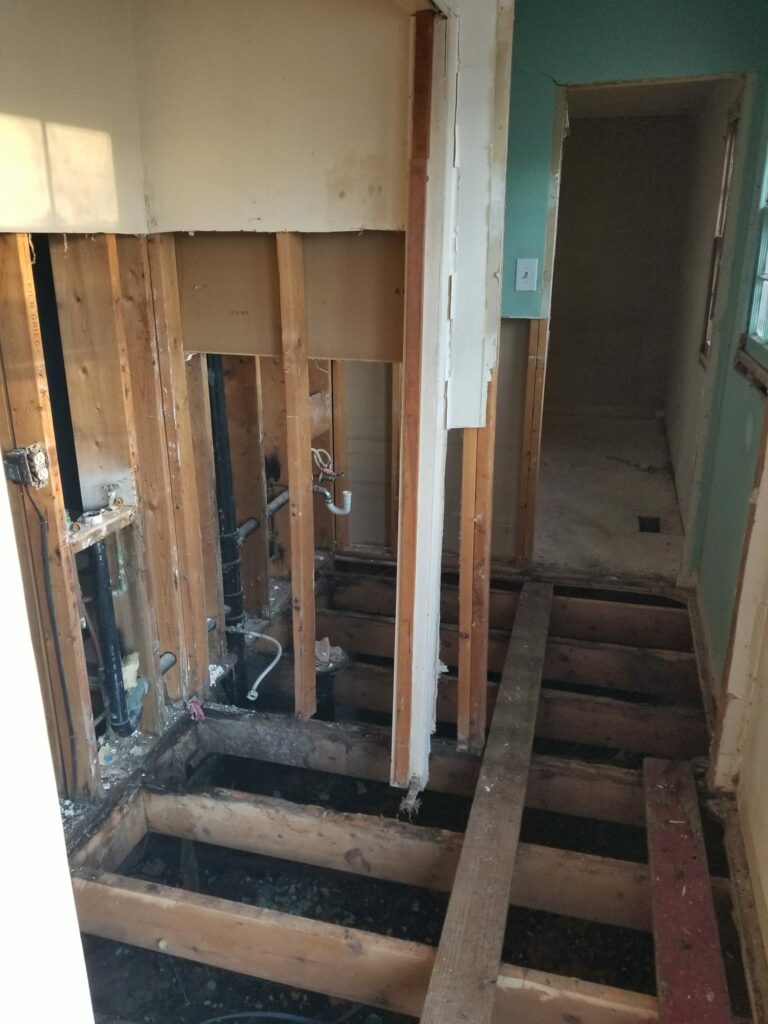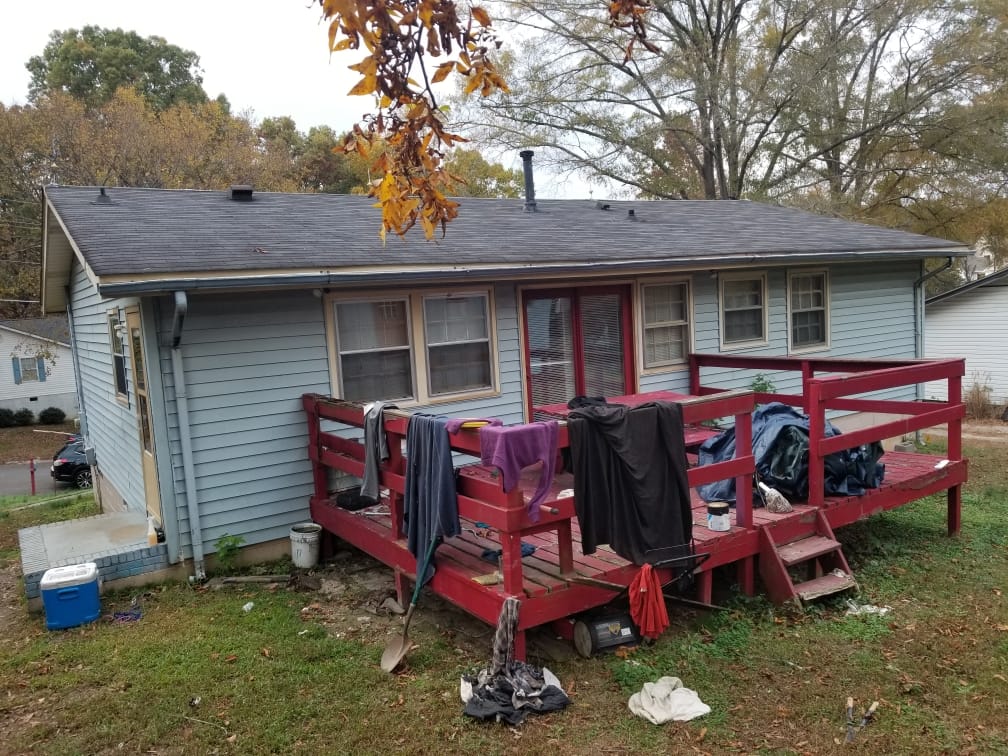 Farmhouse Renovation
Farmhouse renovation so far…. before and during. Lots of framing challenges. The house was built in mid 1920's. Apex Spring 2022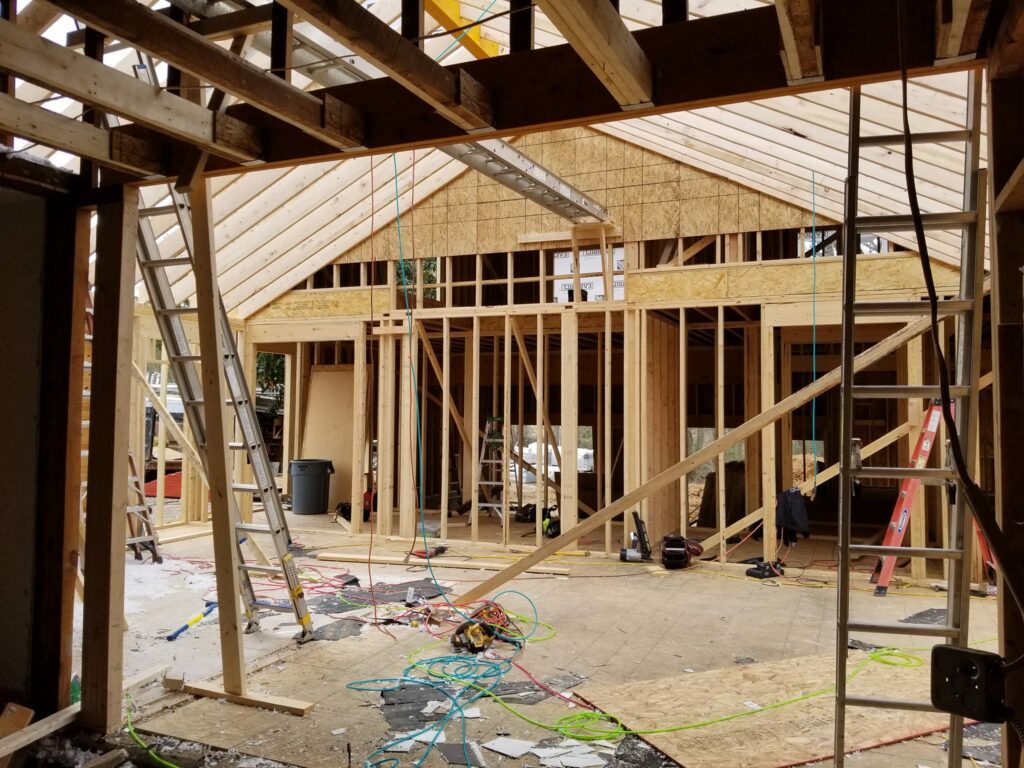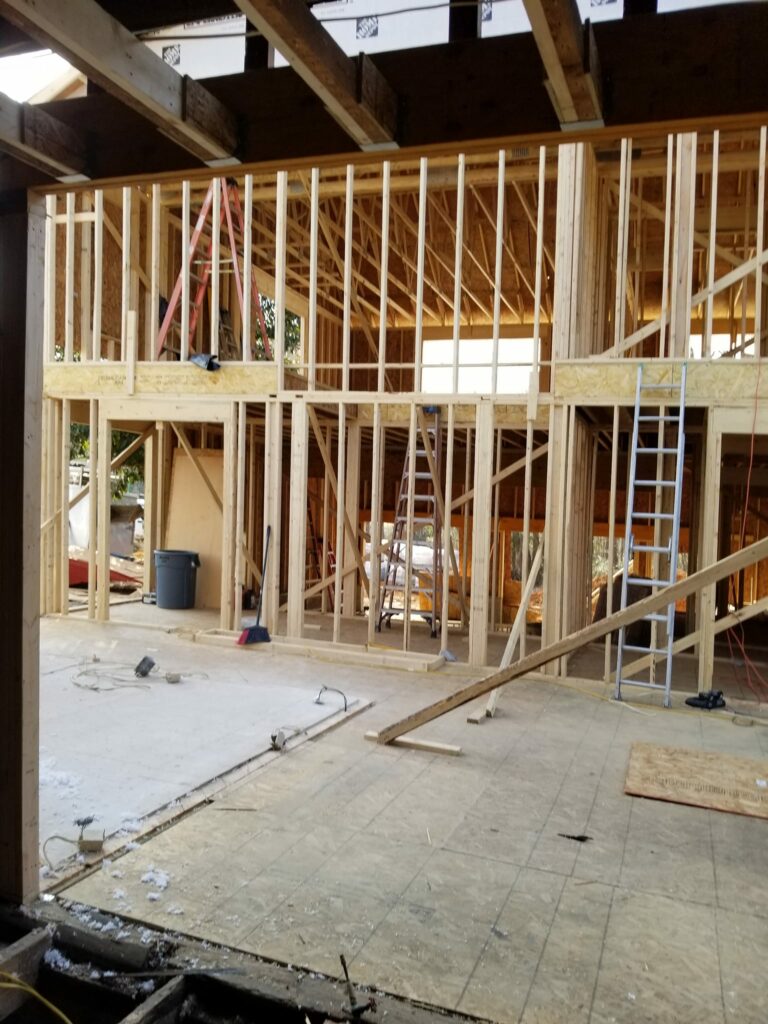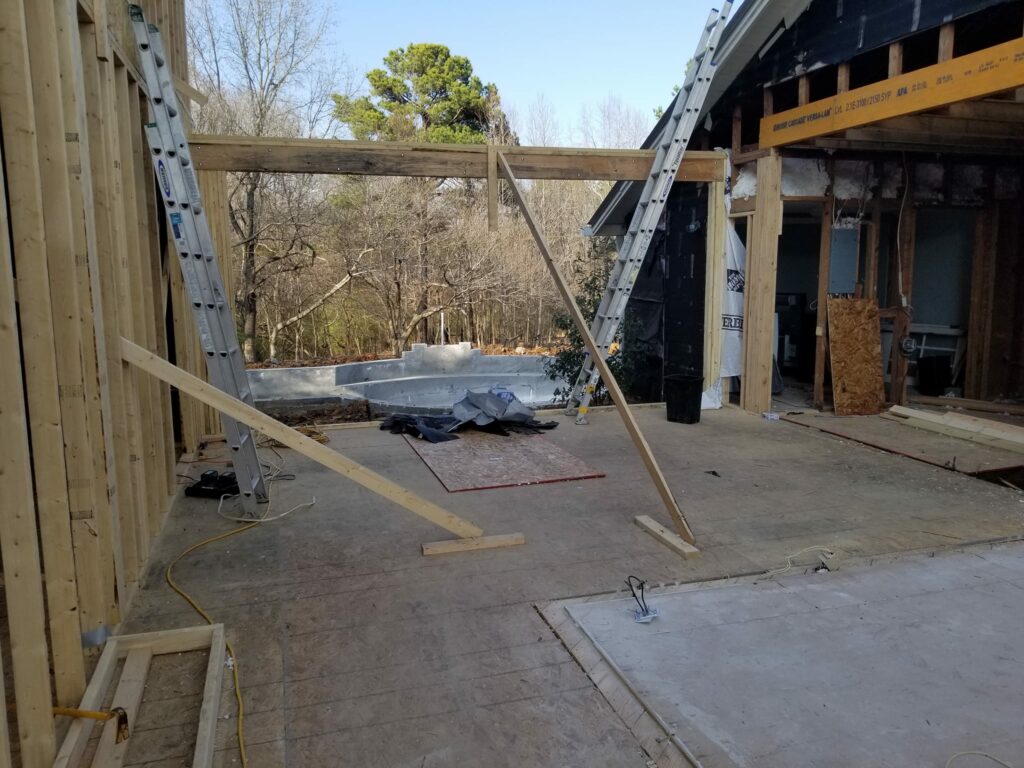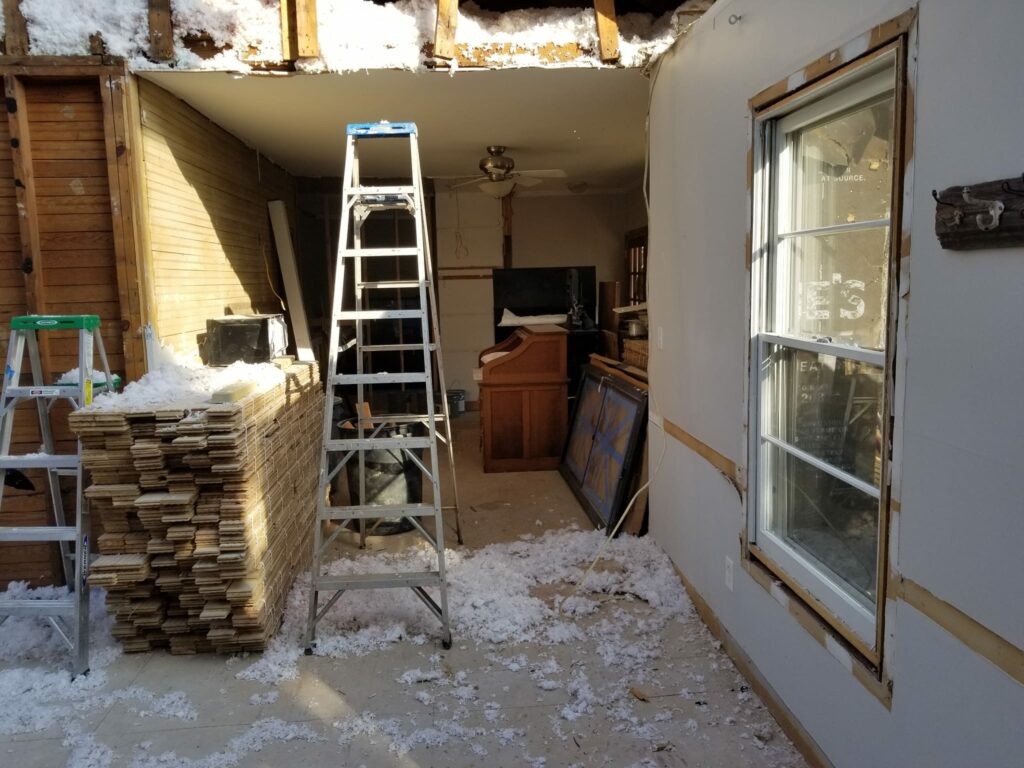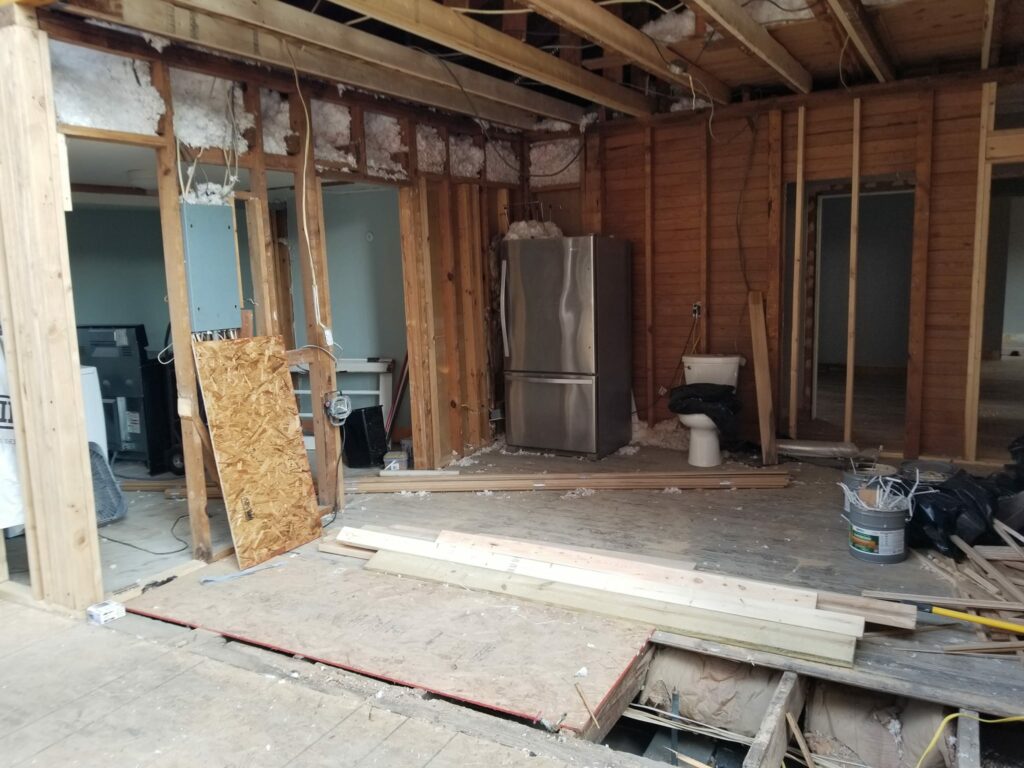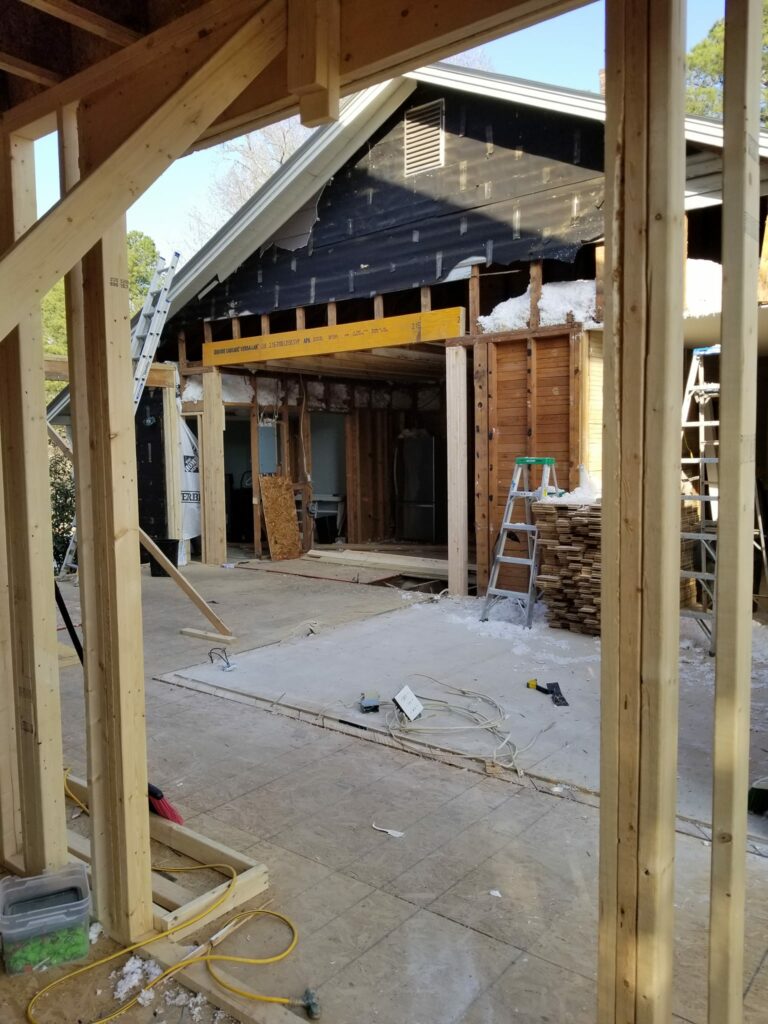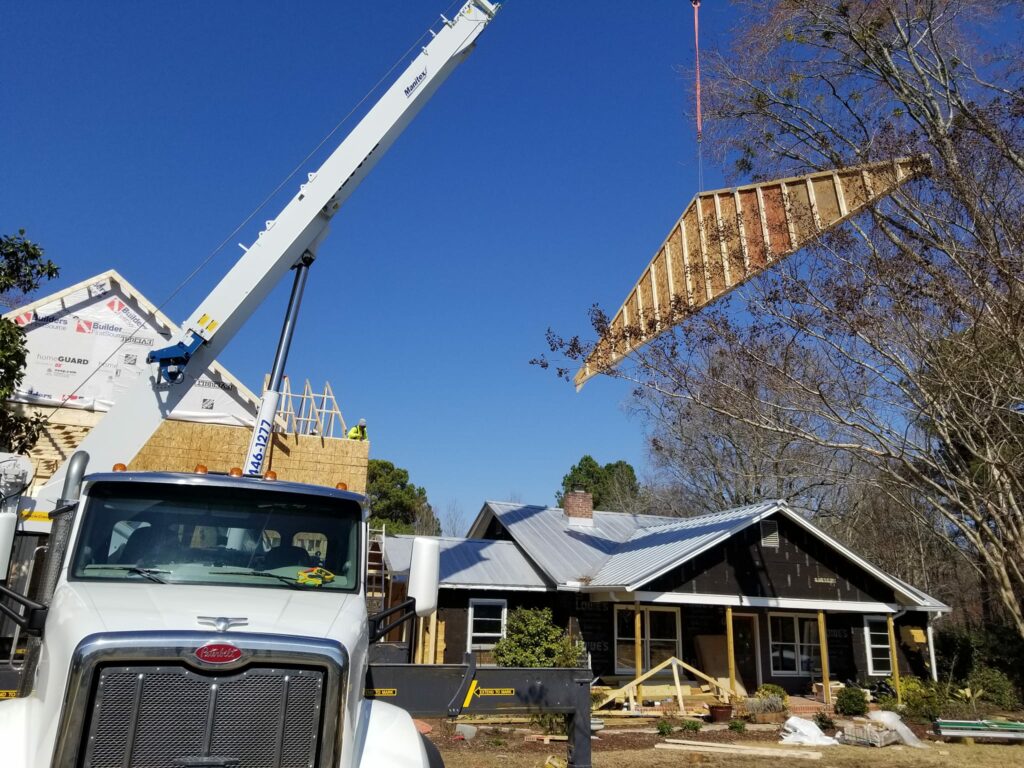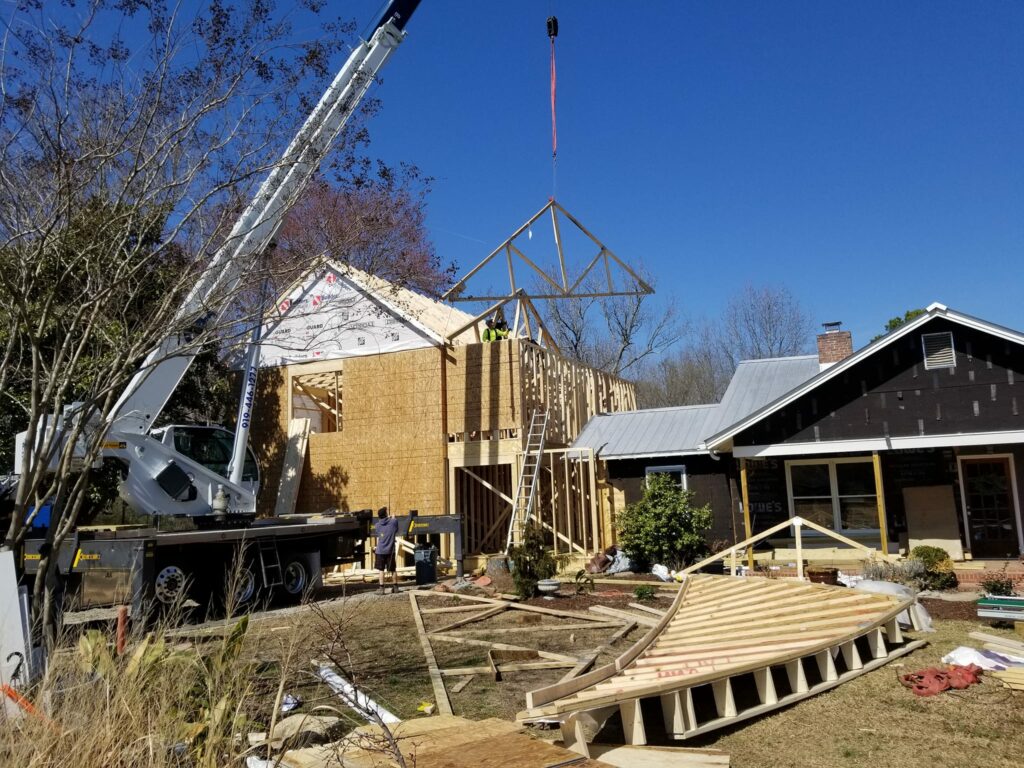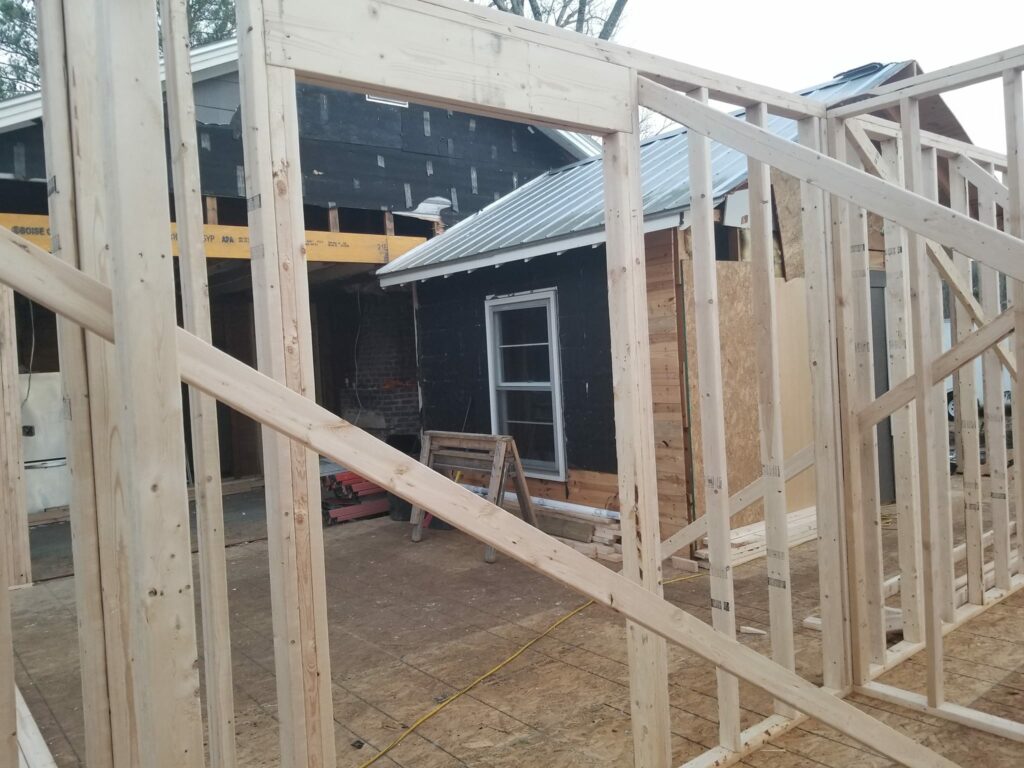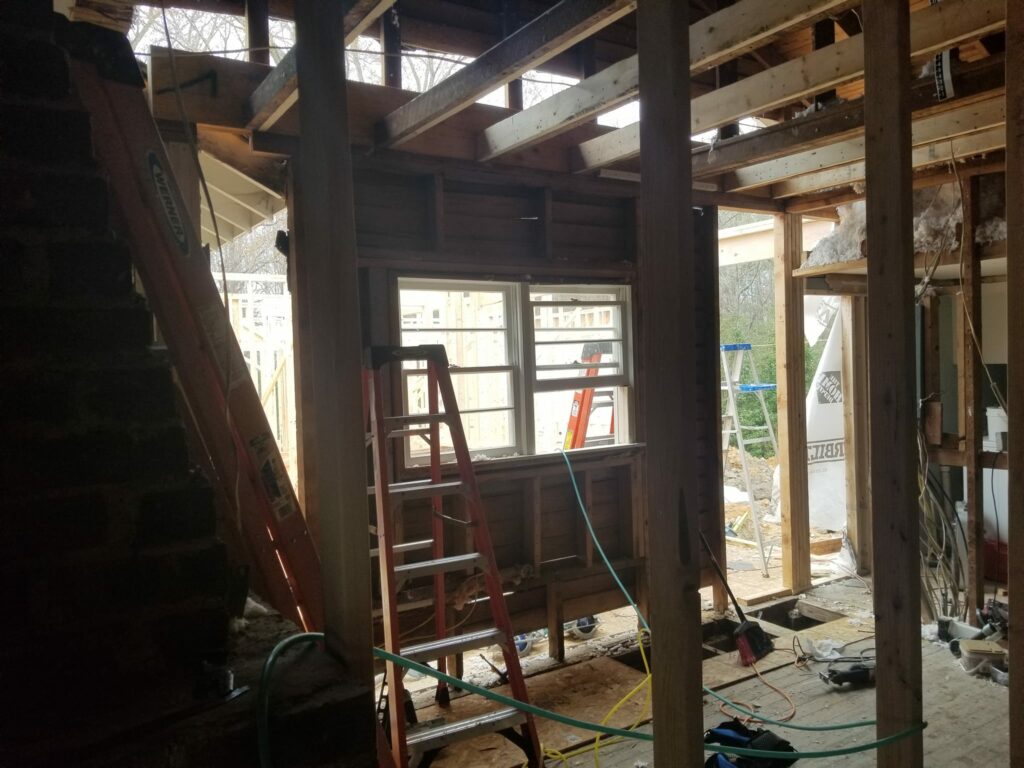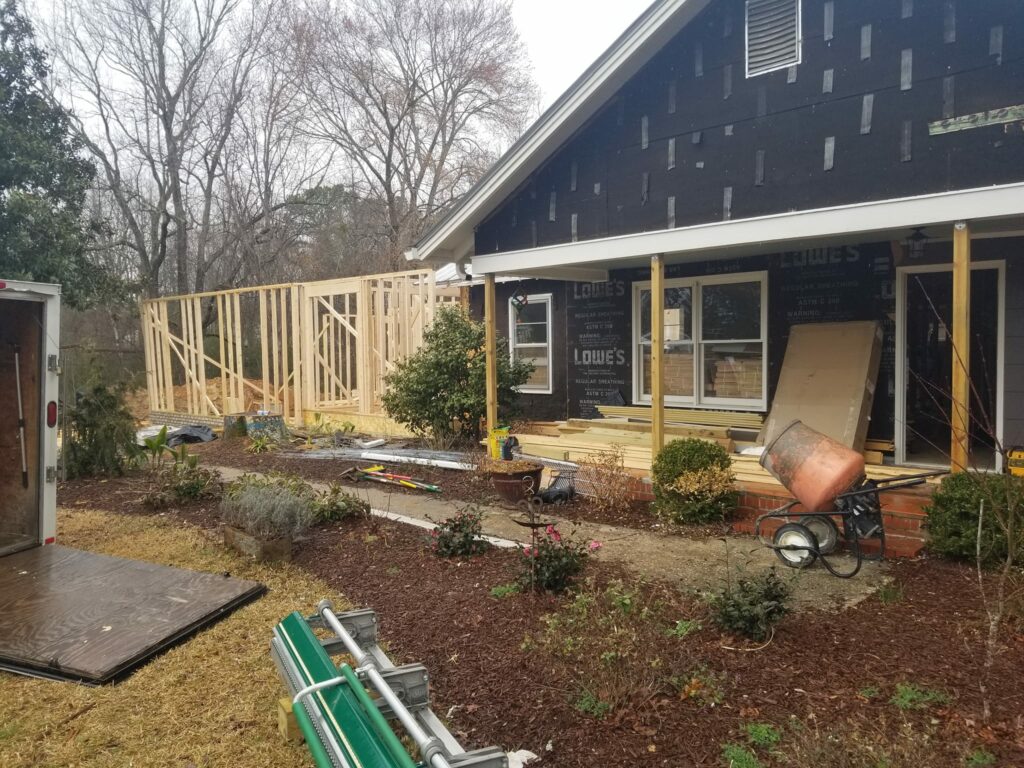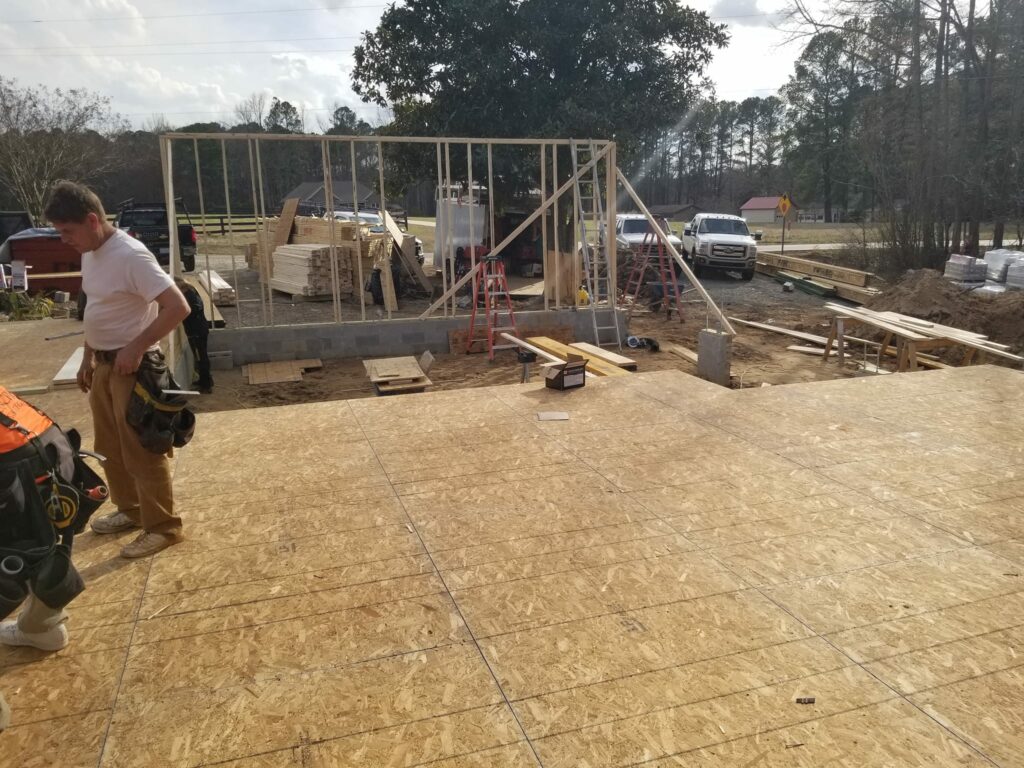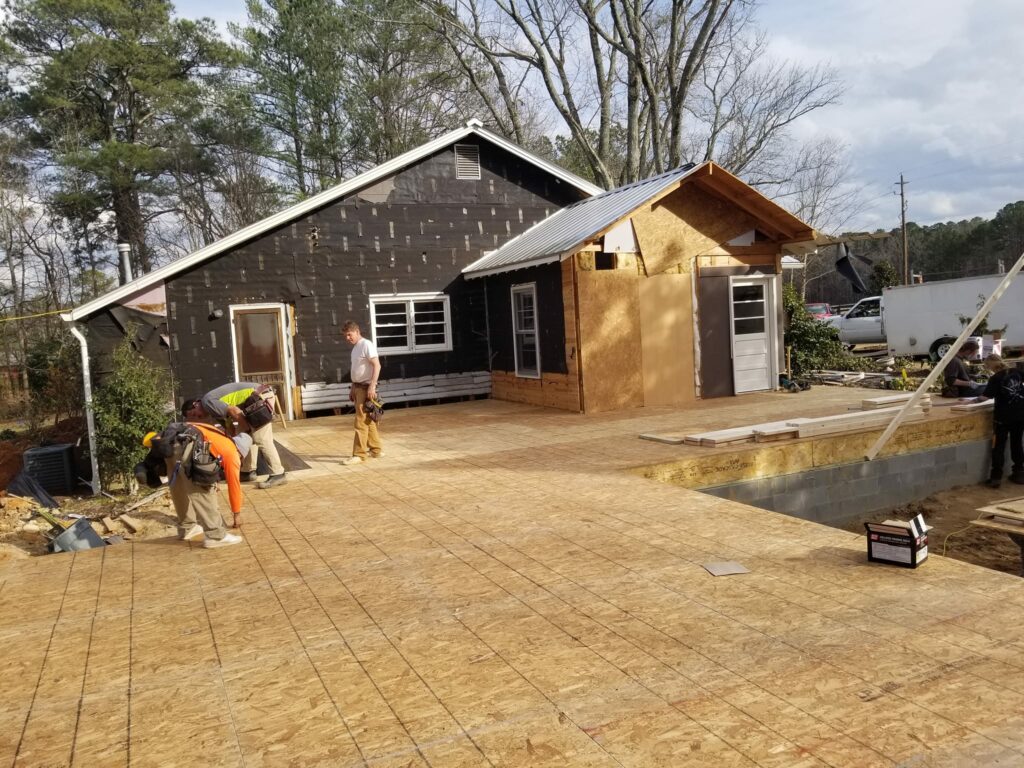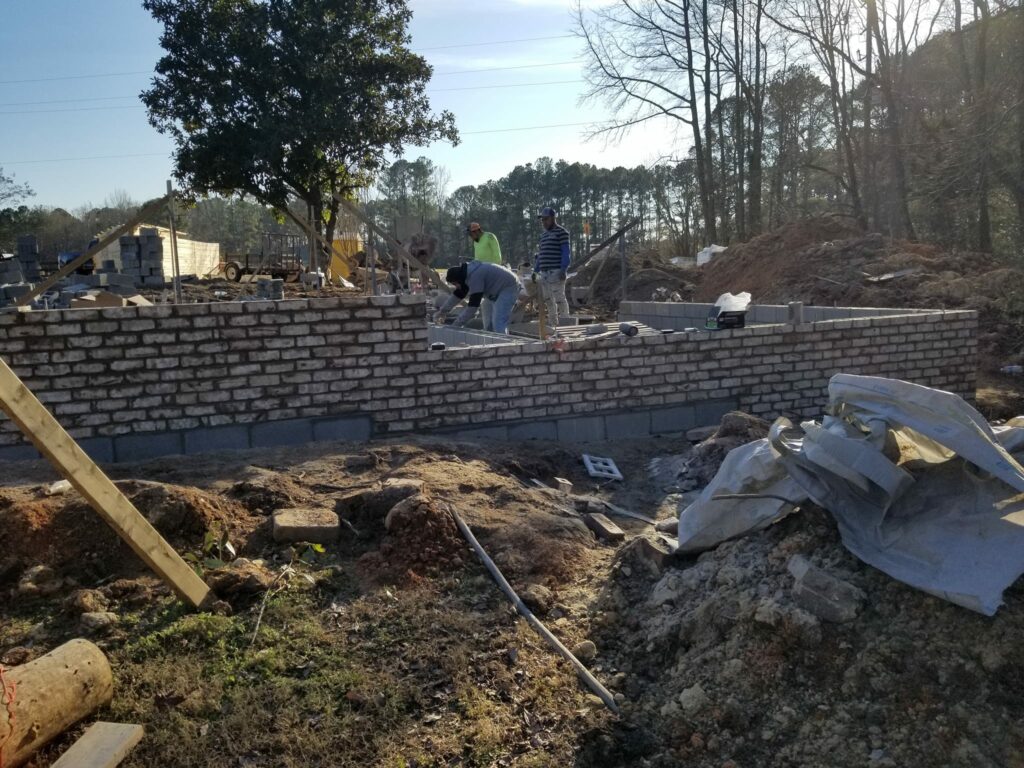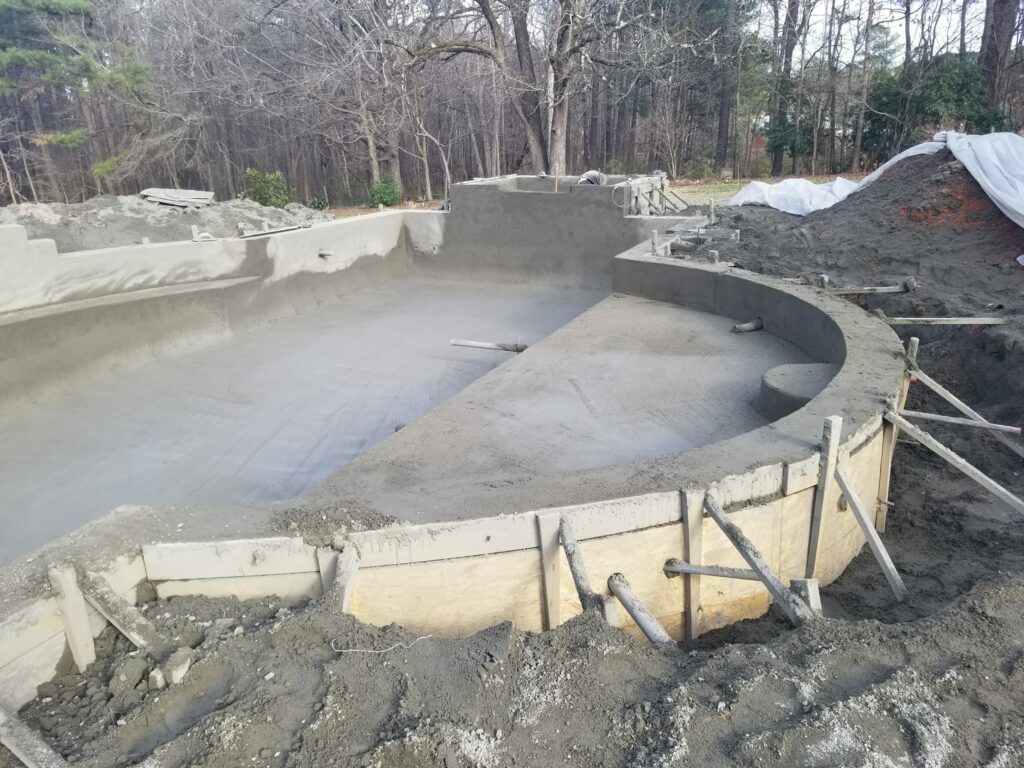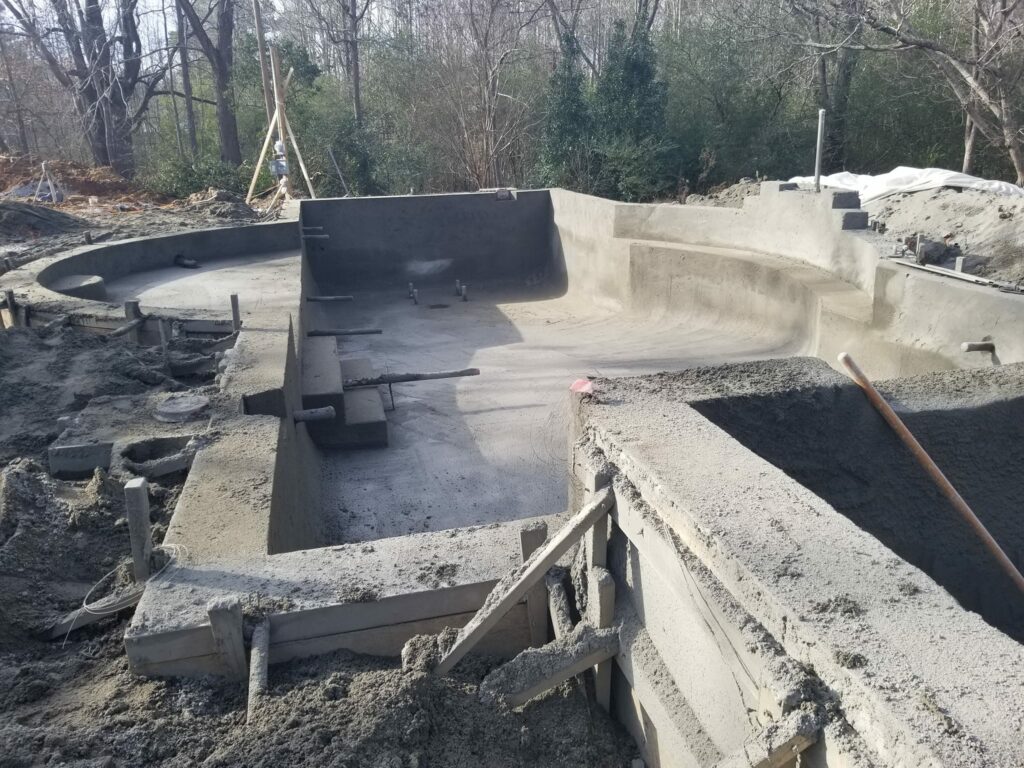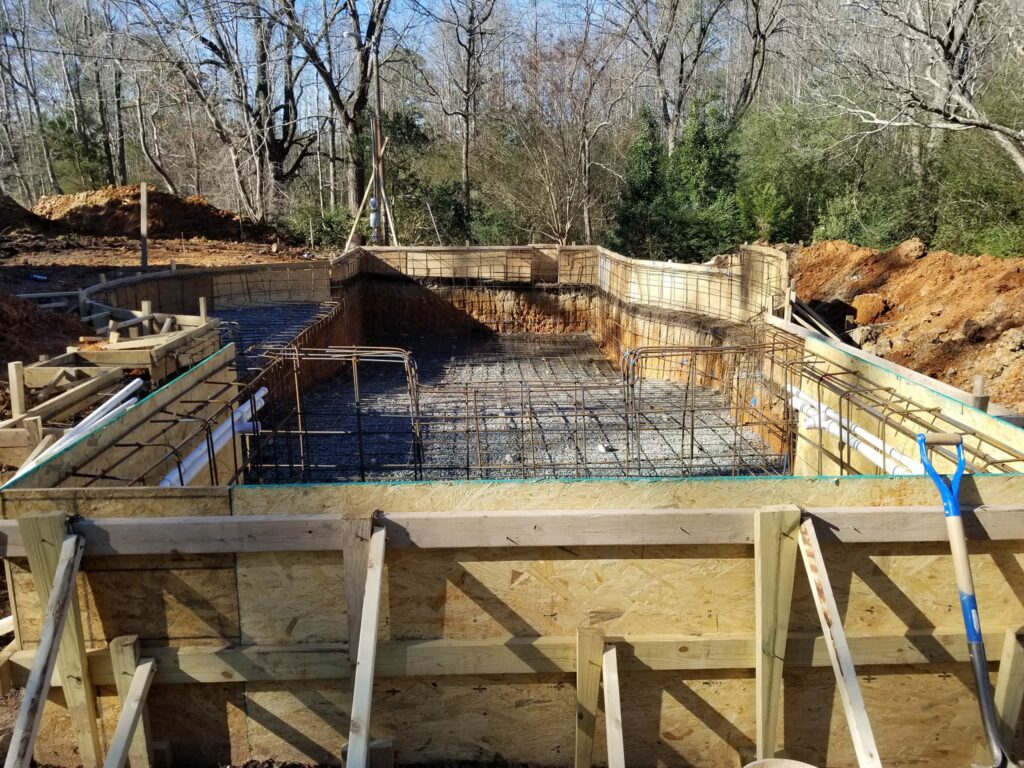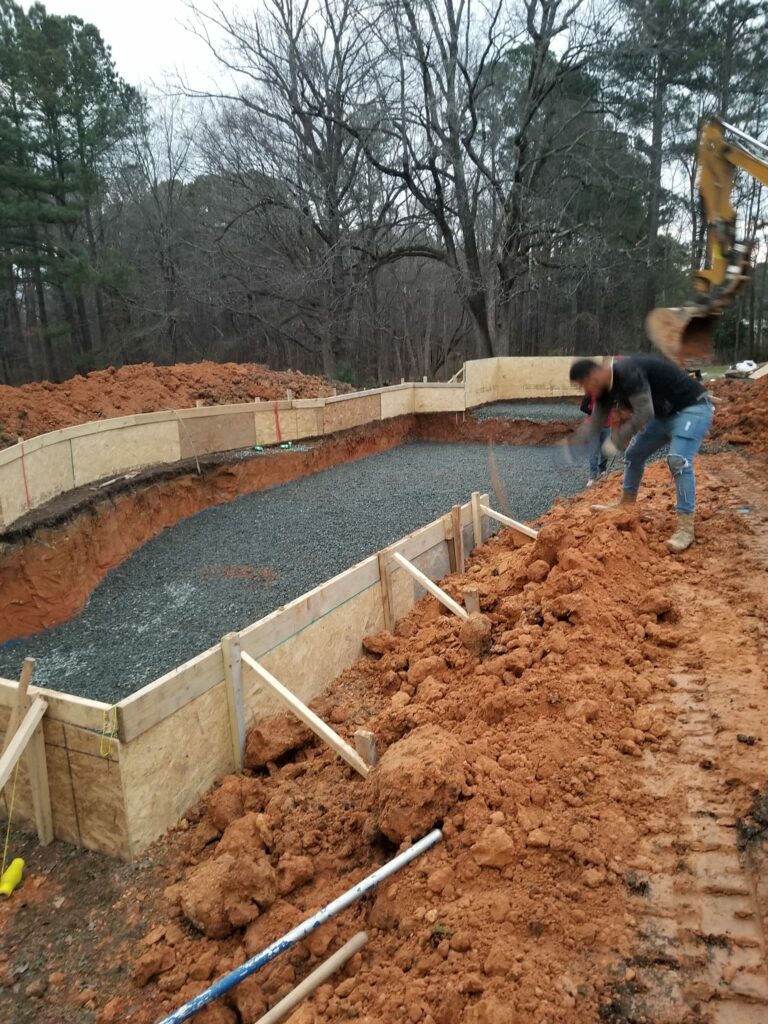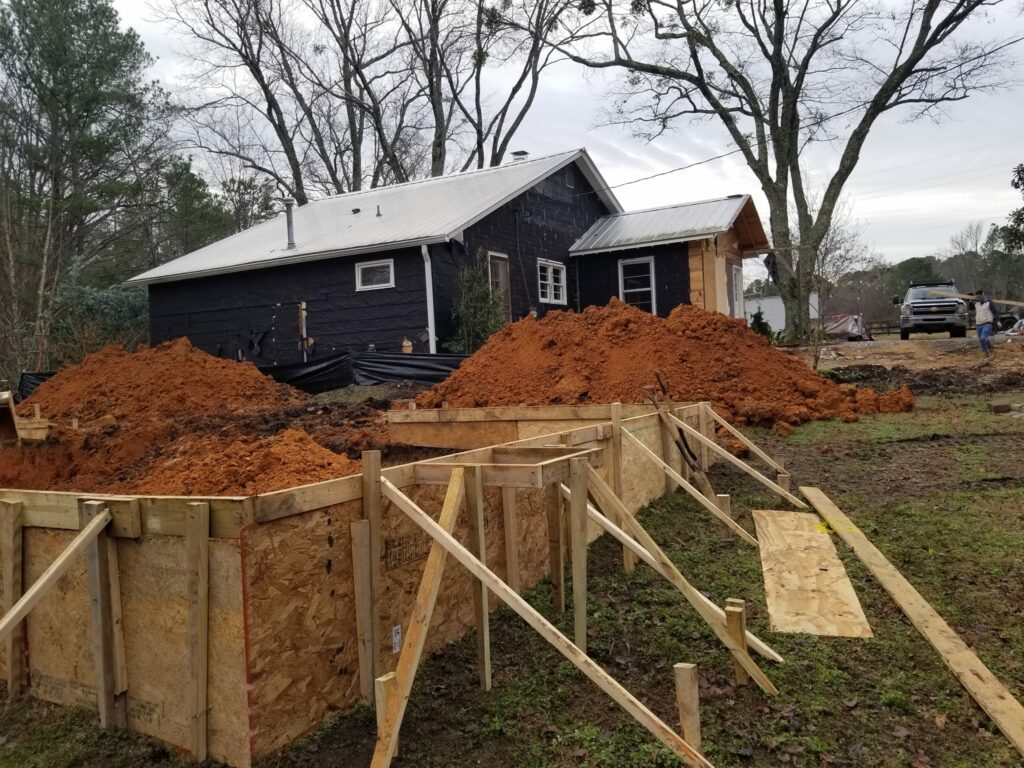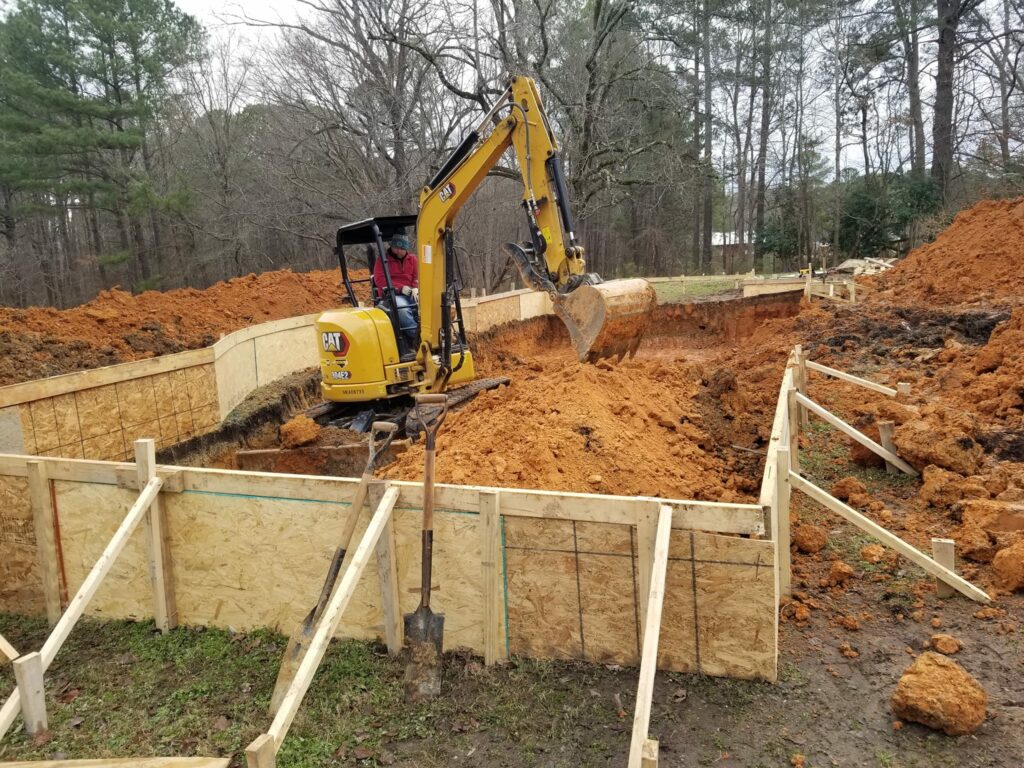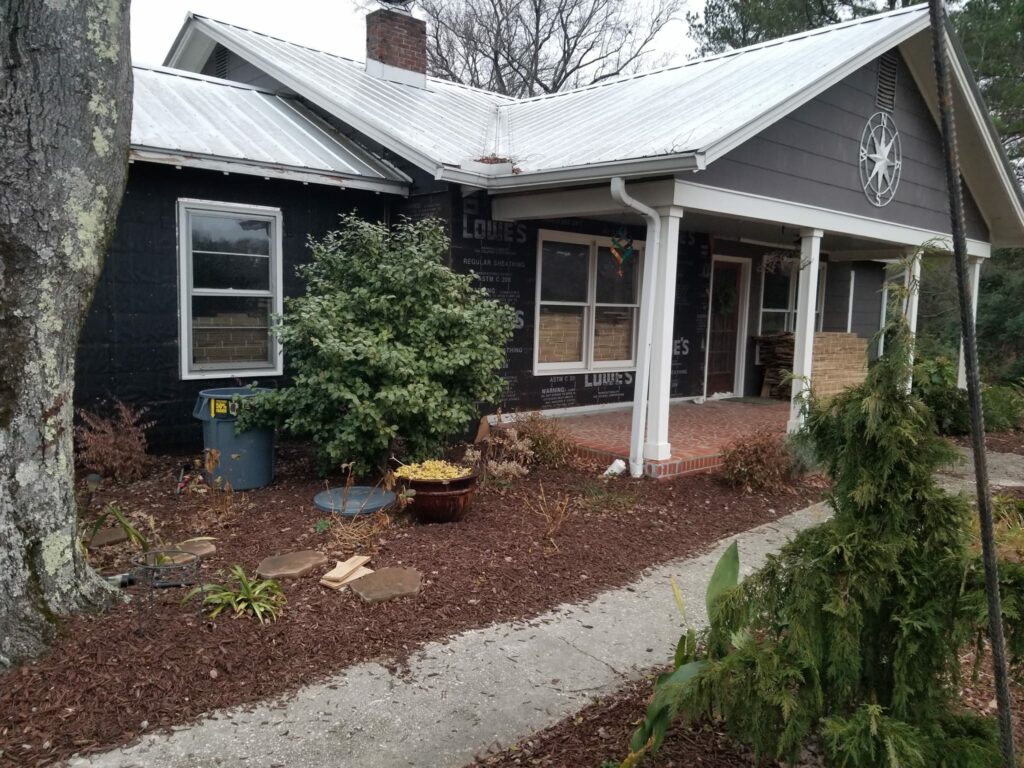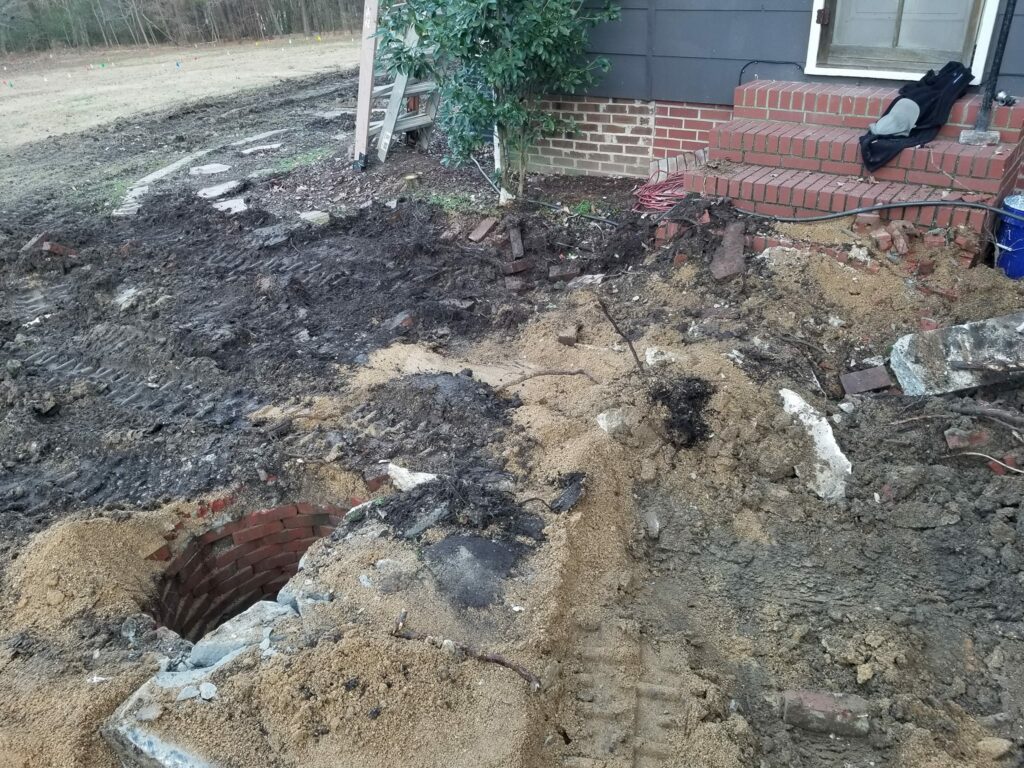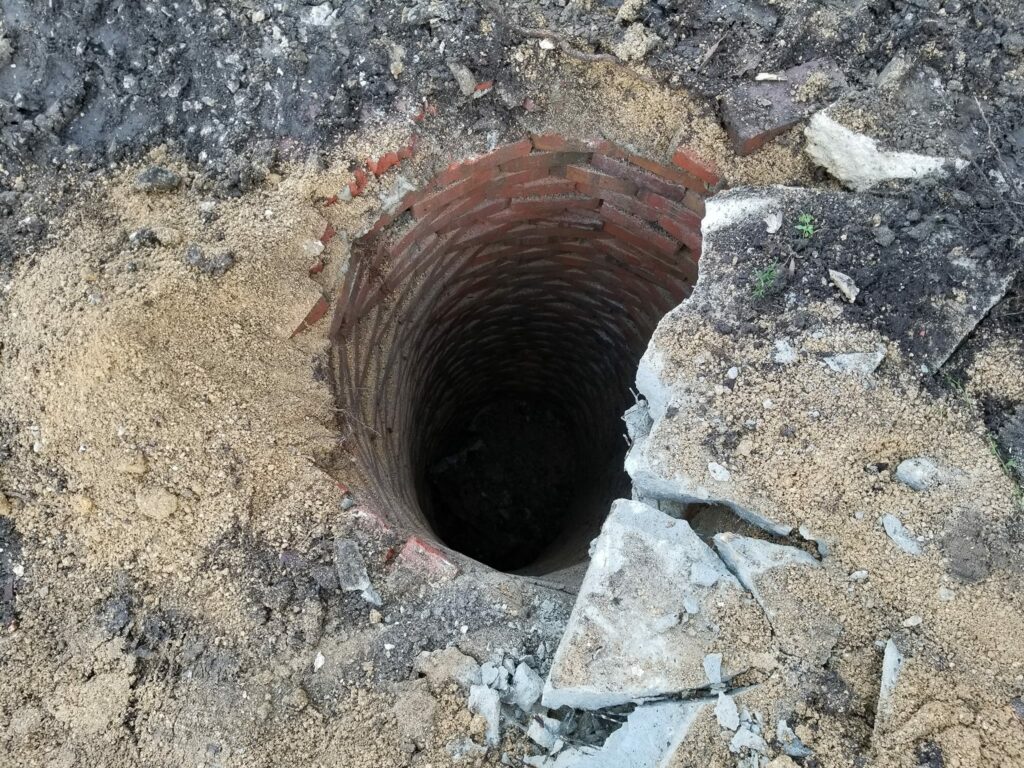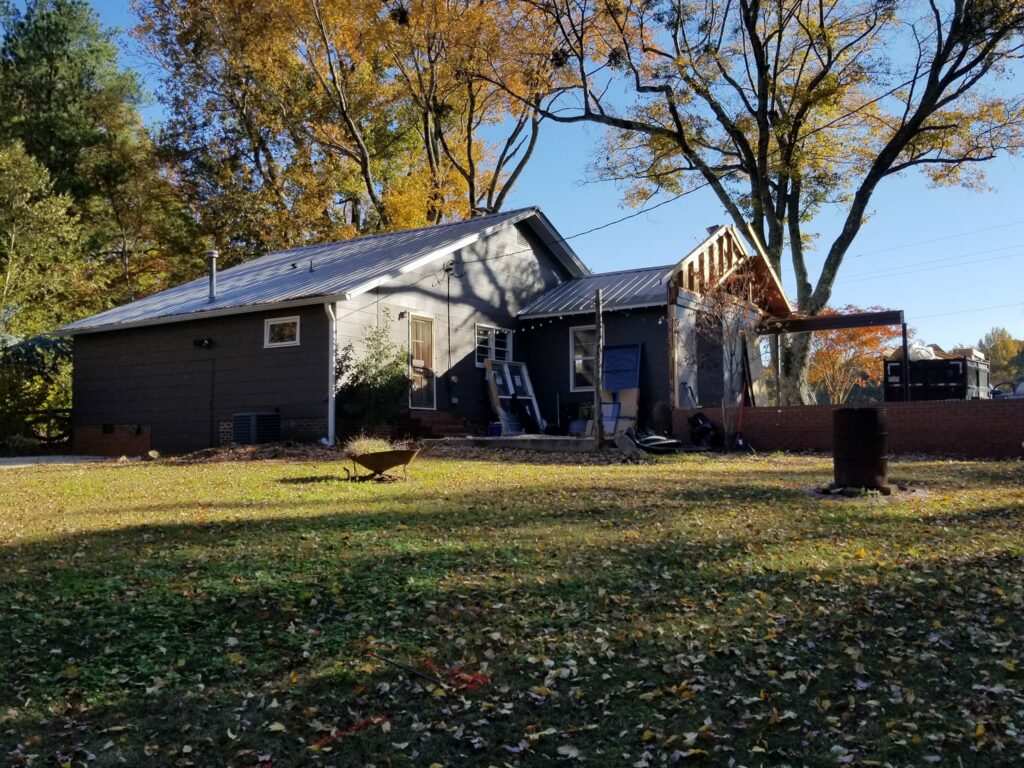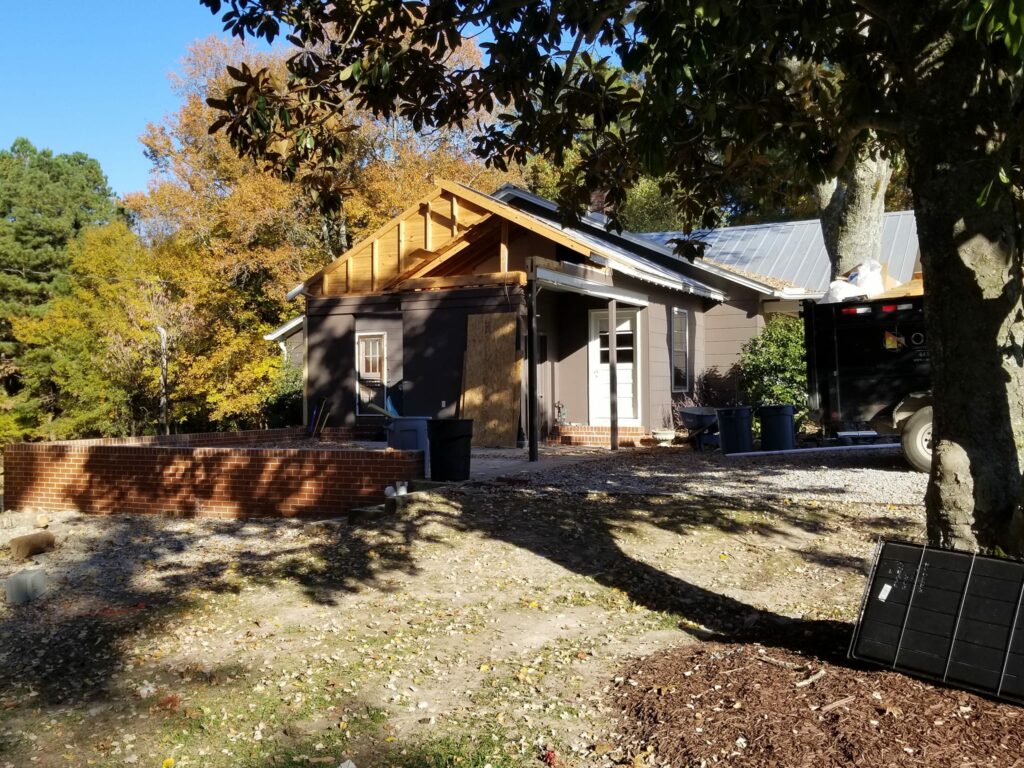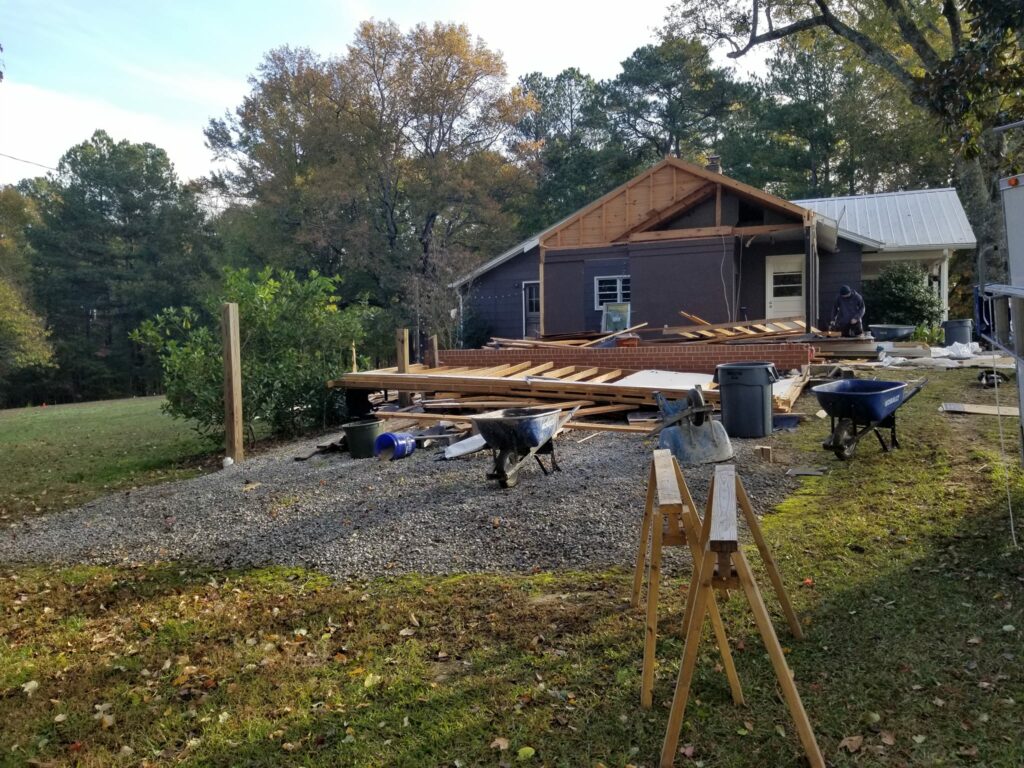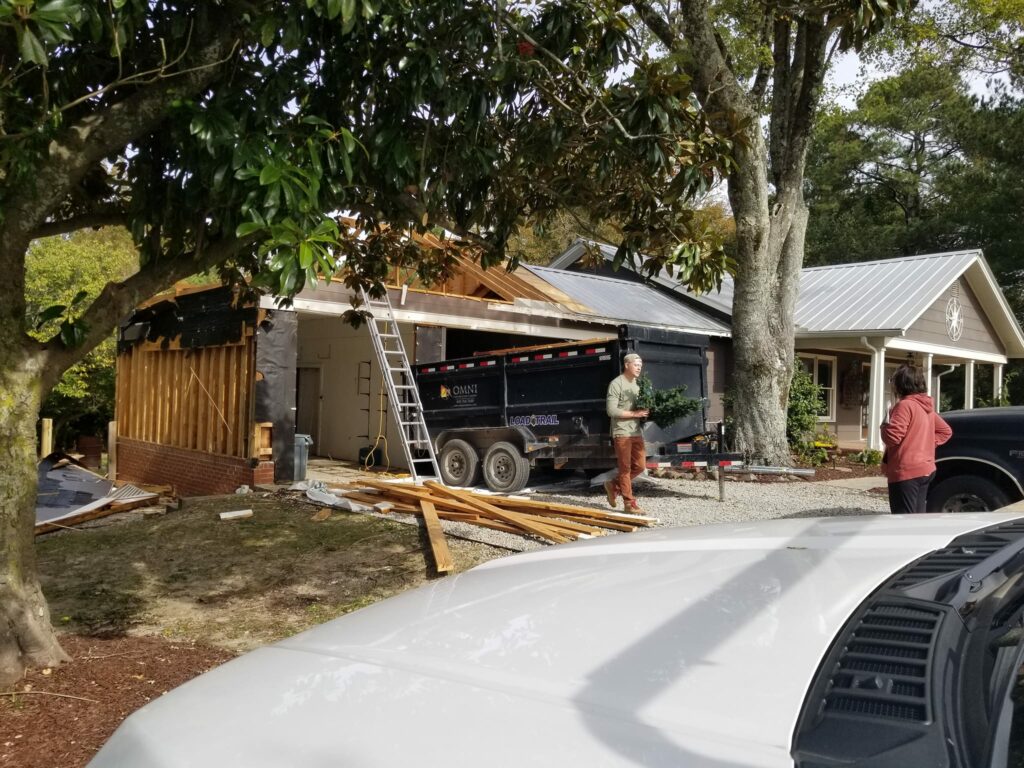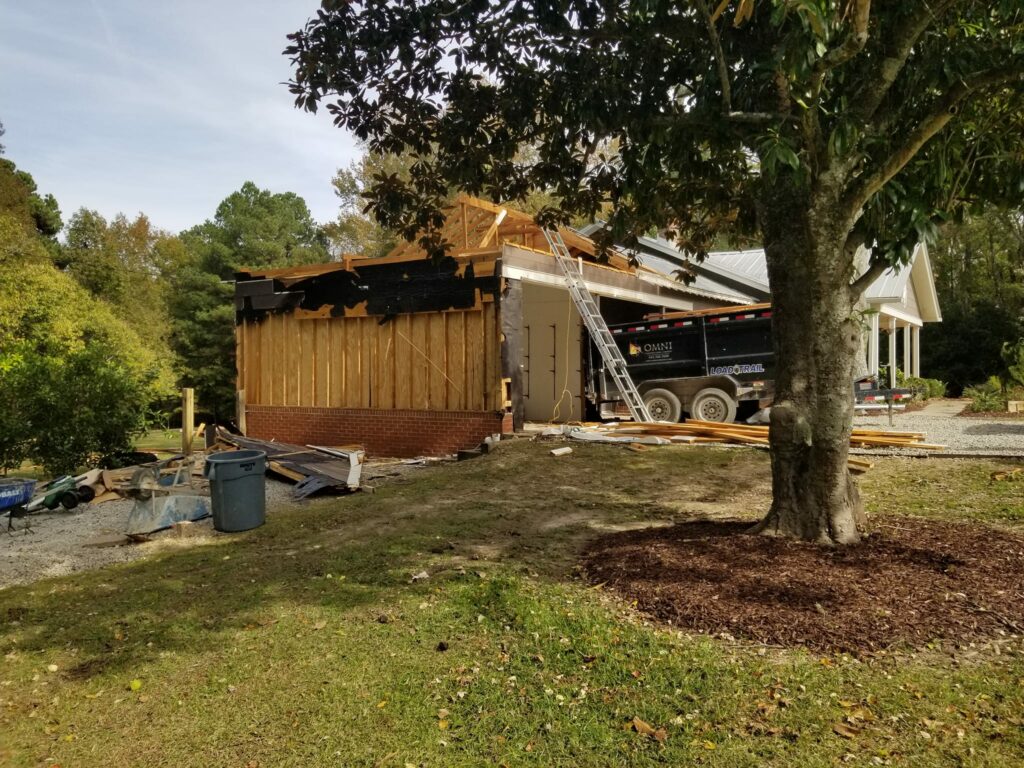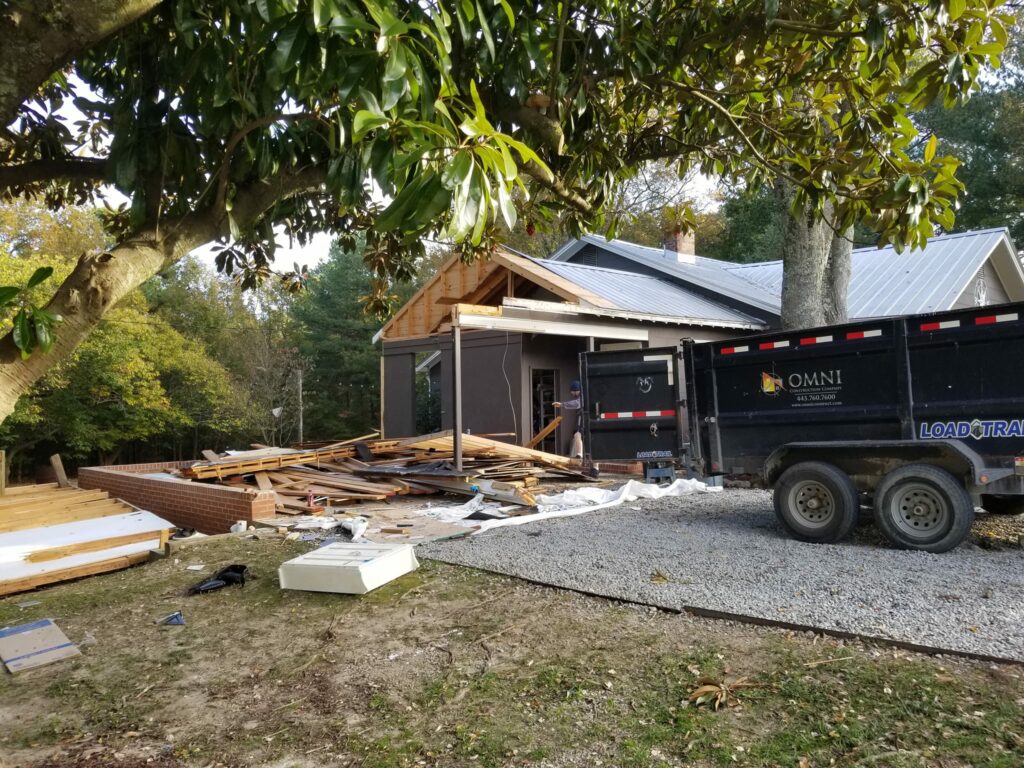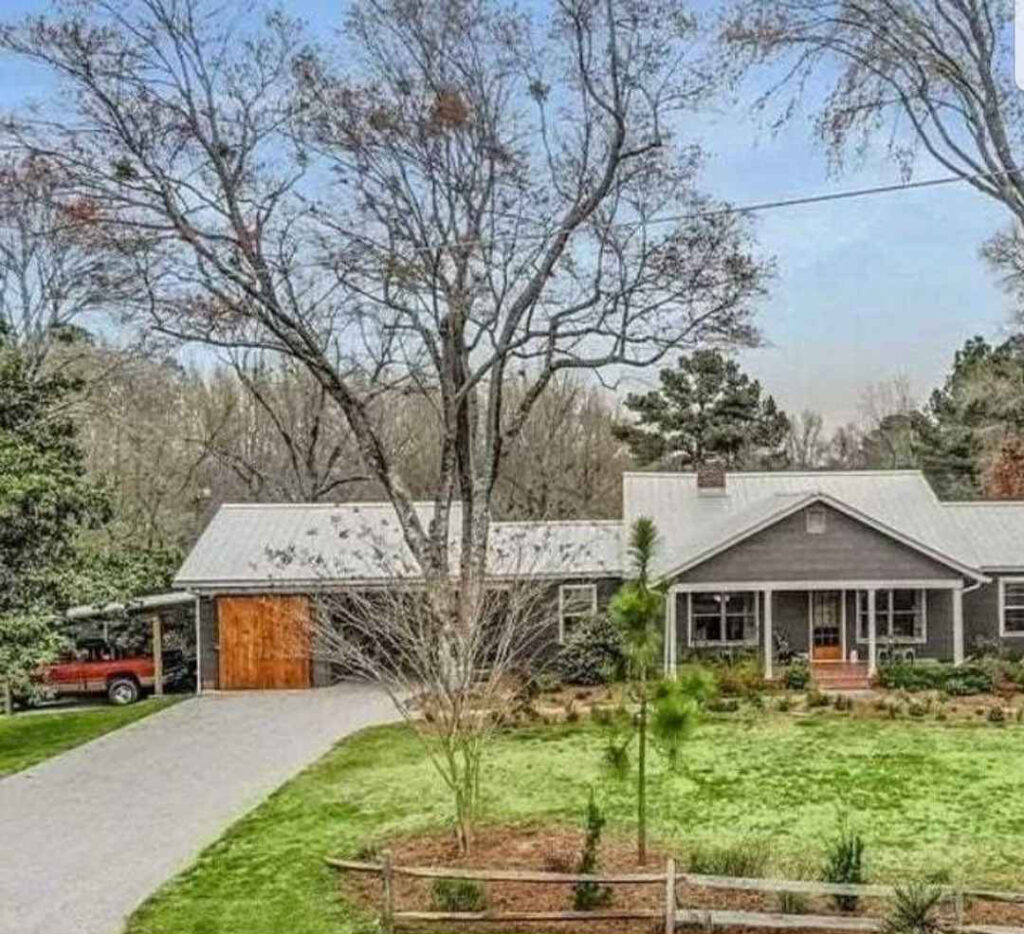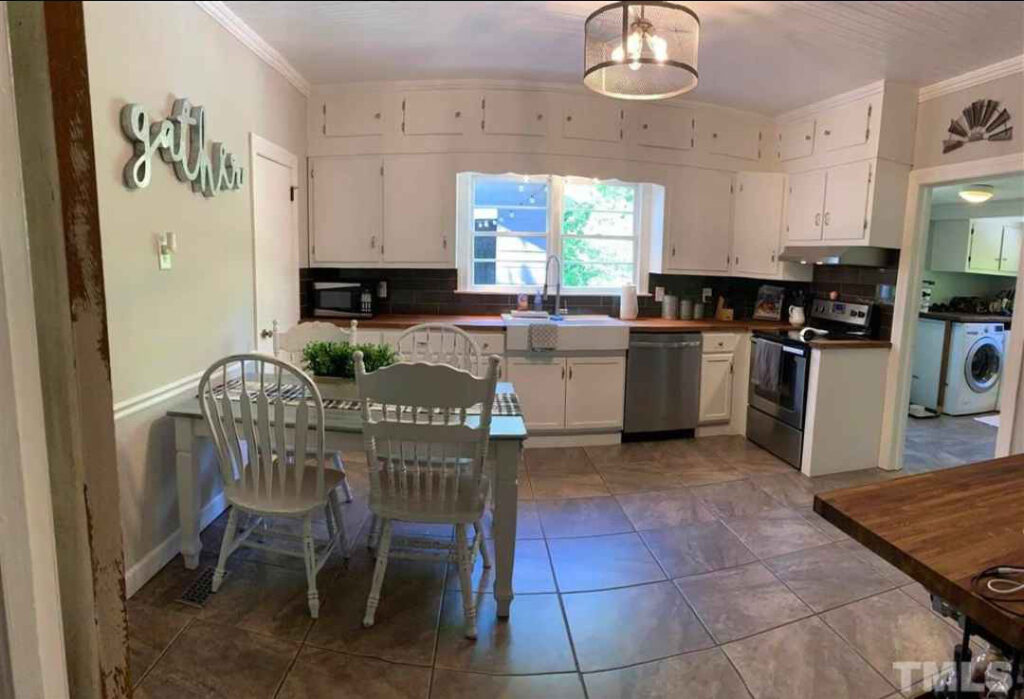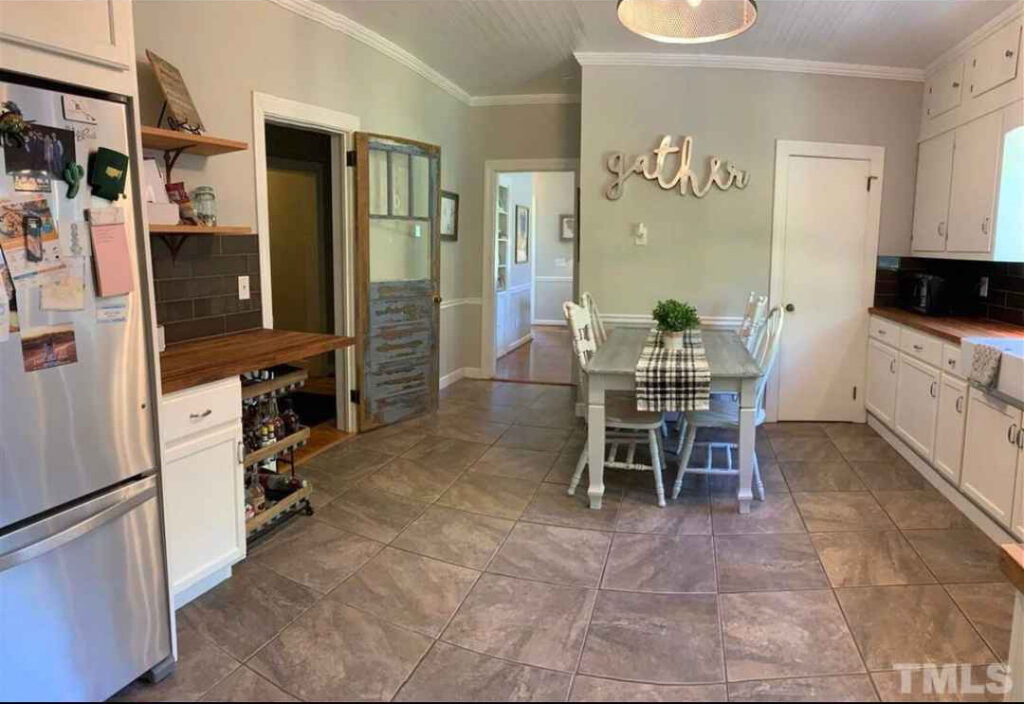 Room Addition, Apex, 2019
Before and after pics of an addition in downtown Apex.
Summer 2019. We tore off the old room and rebuilt a better room.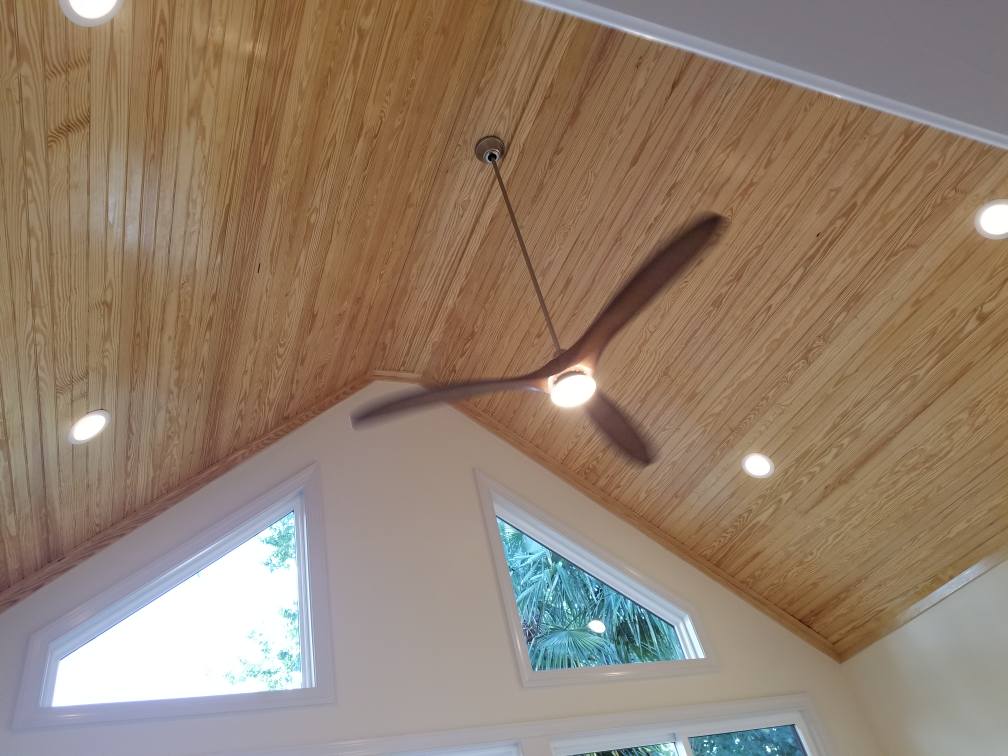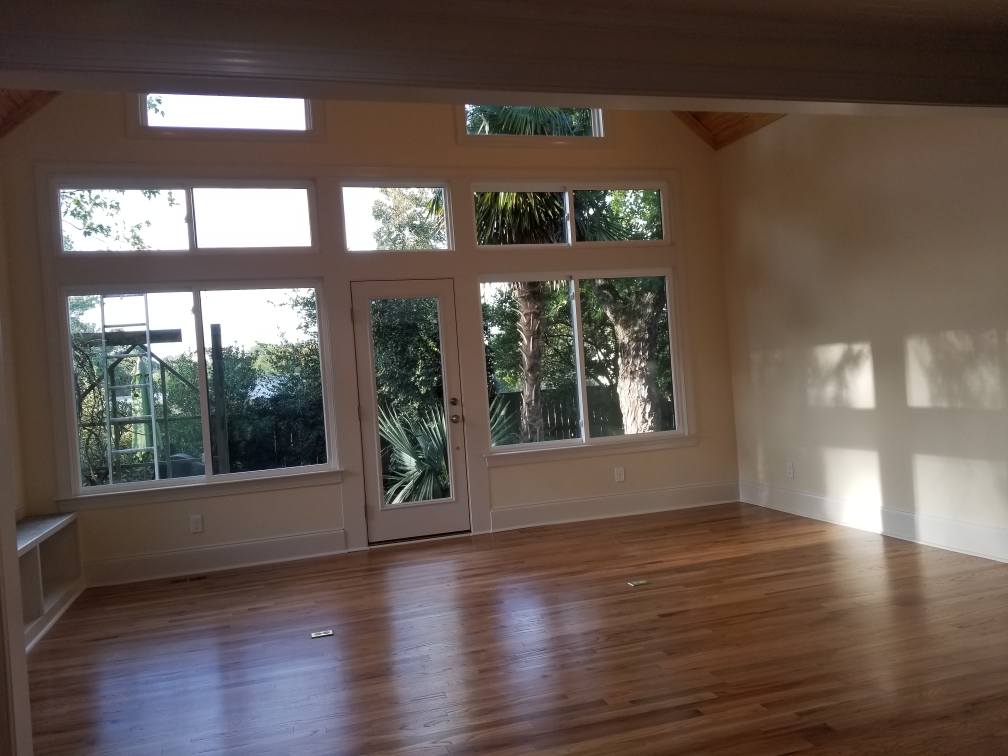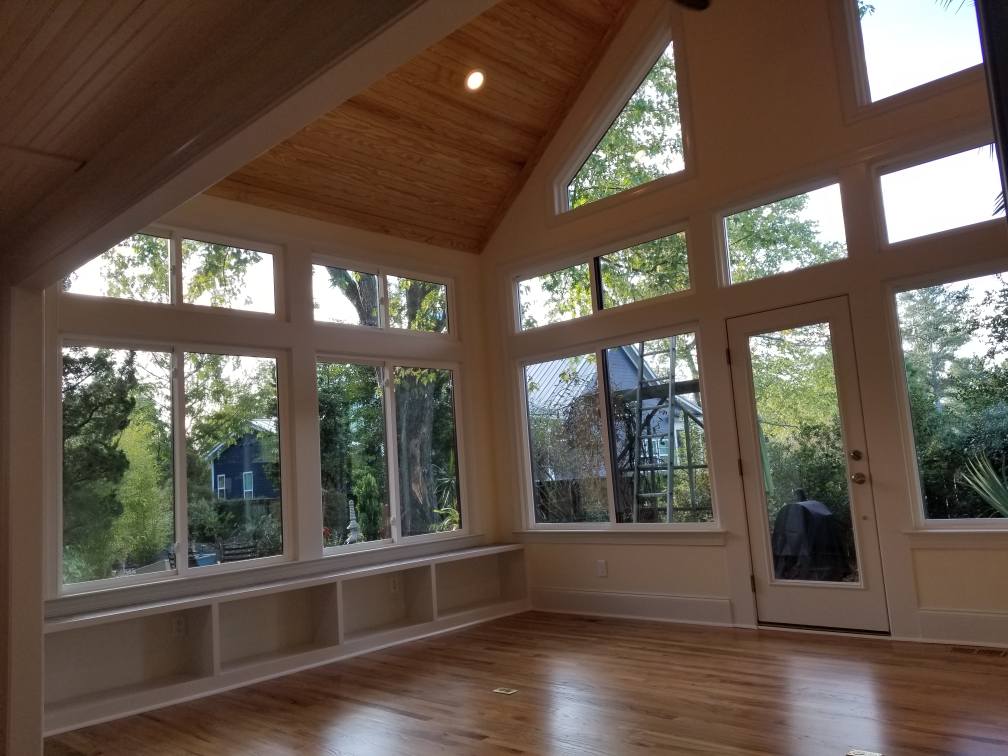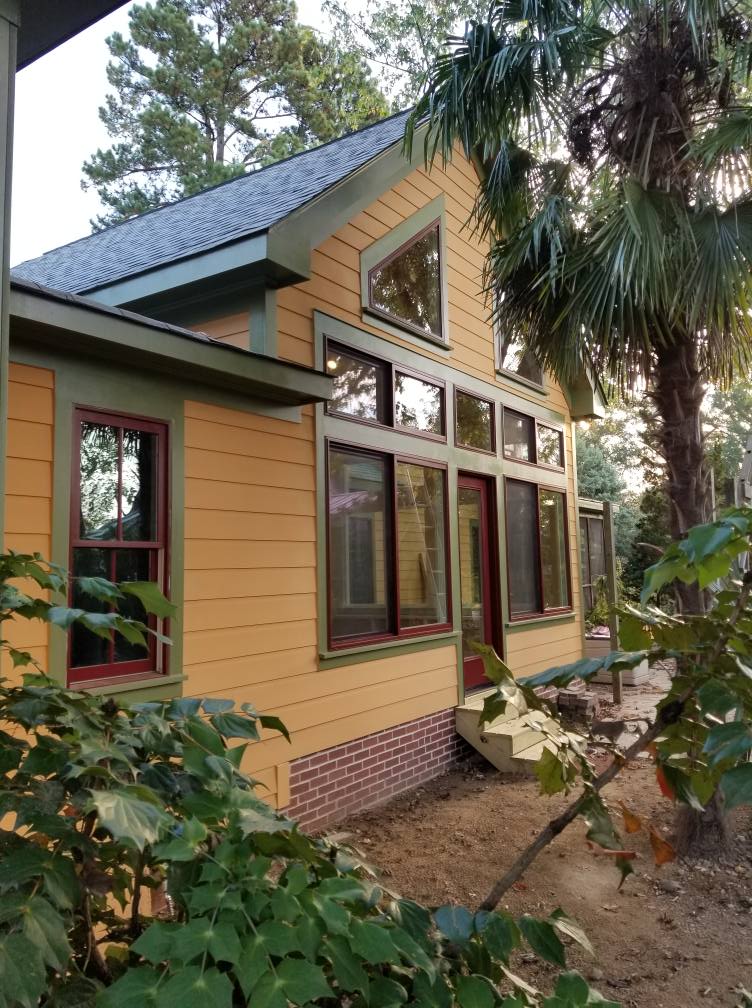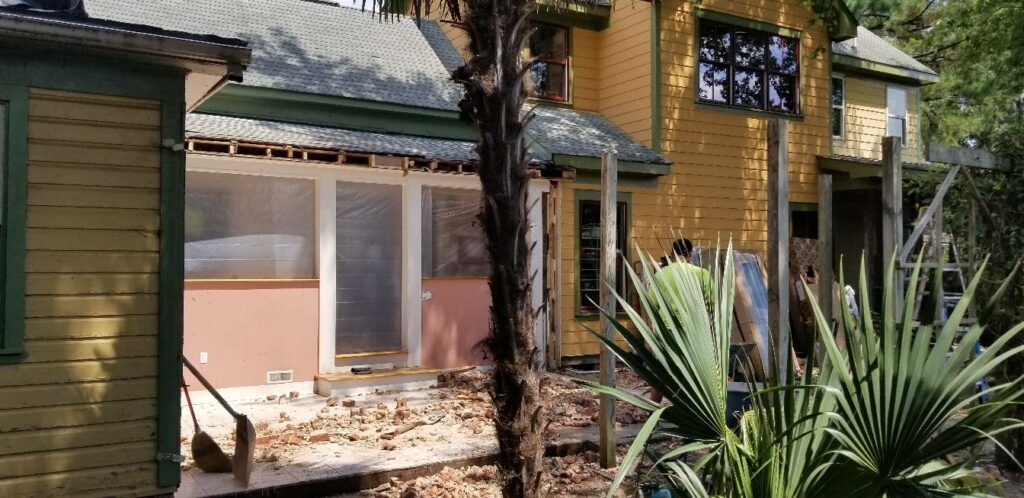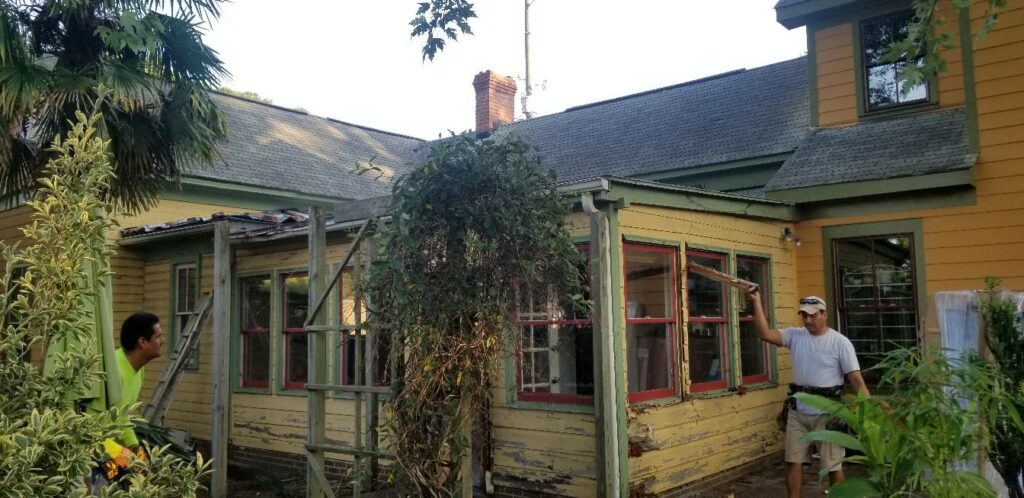 Addition, Apex, 2018
Before and after pics of an addition in Abbington subdivision Apex 2018. Turned a bedroom into a mudroom and pantry and added an additional bedroom beyond the mudroom. Lots of new storage in this one.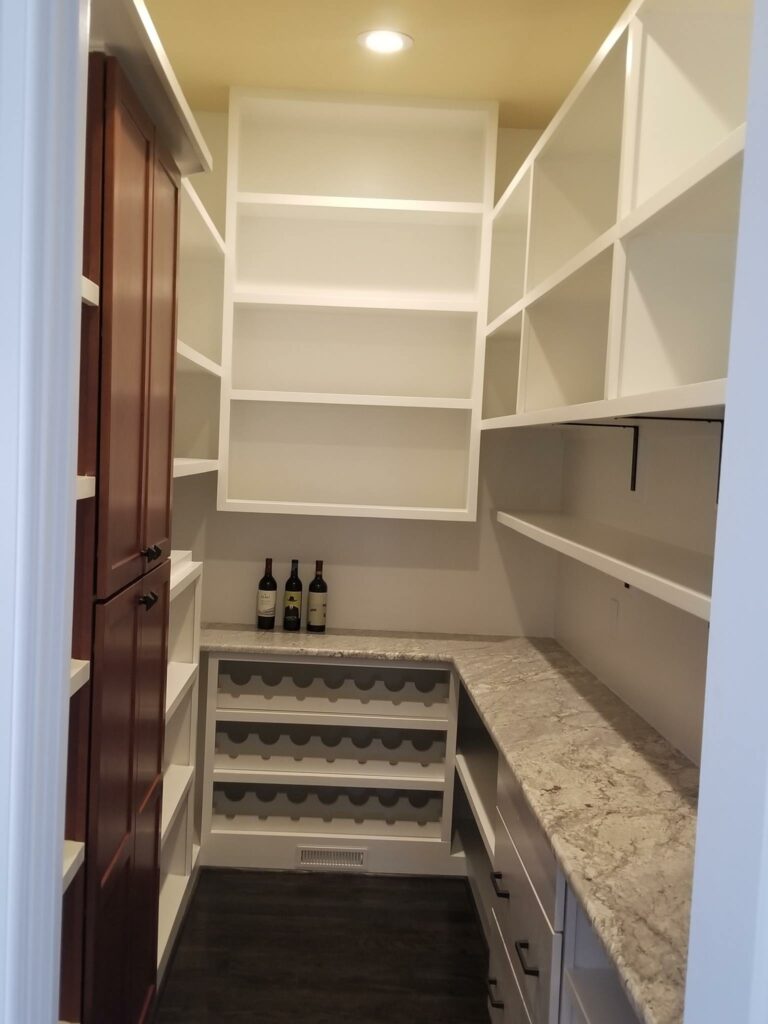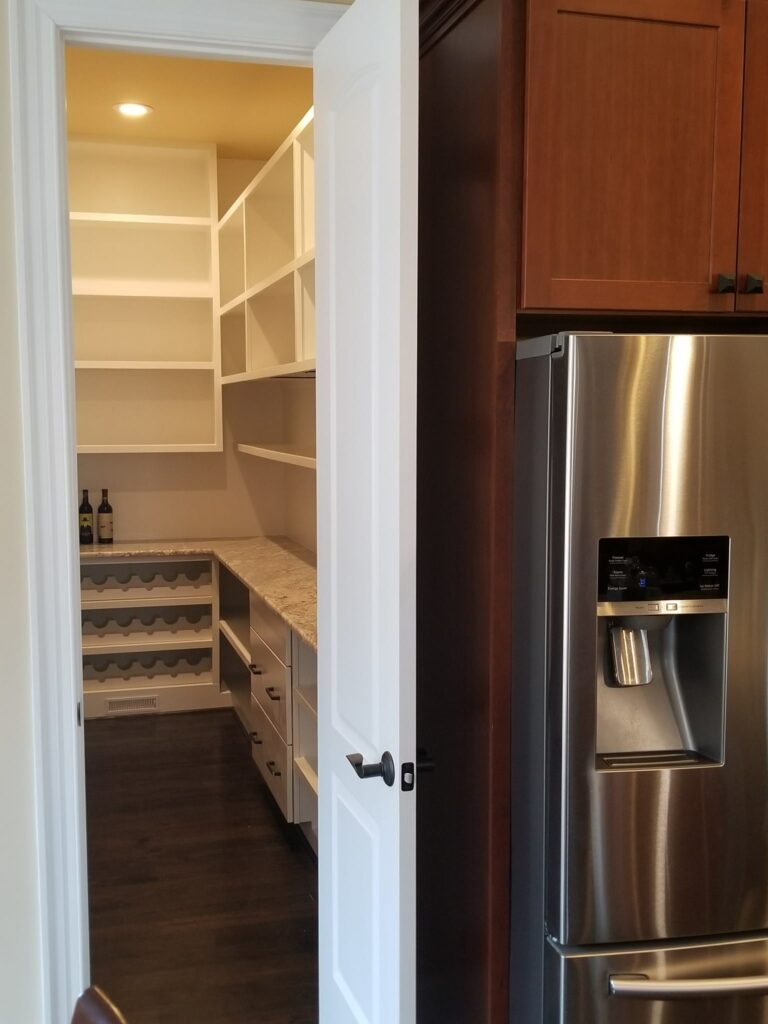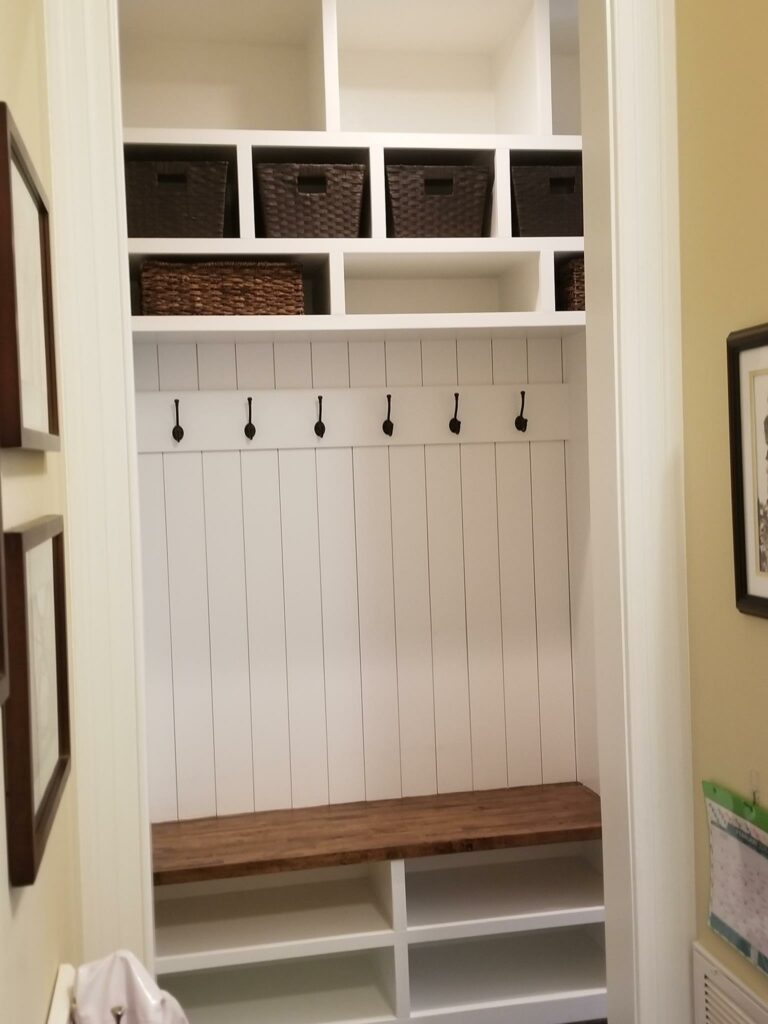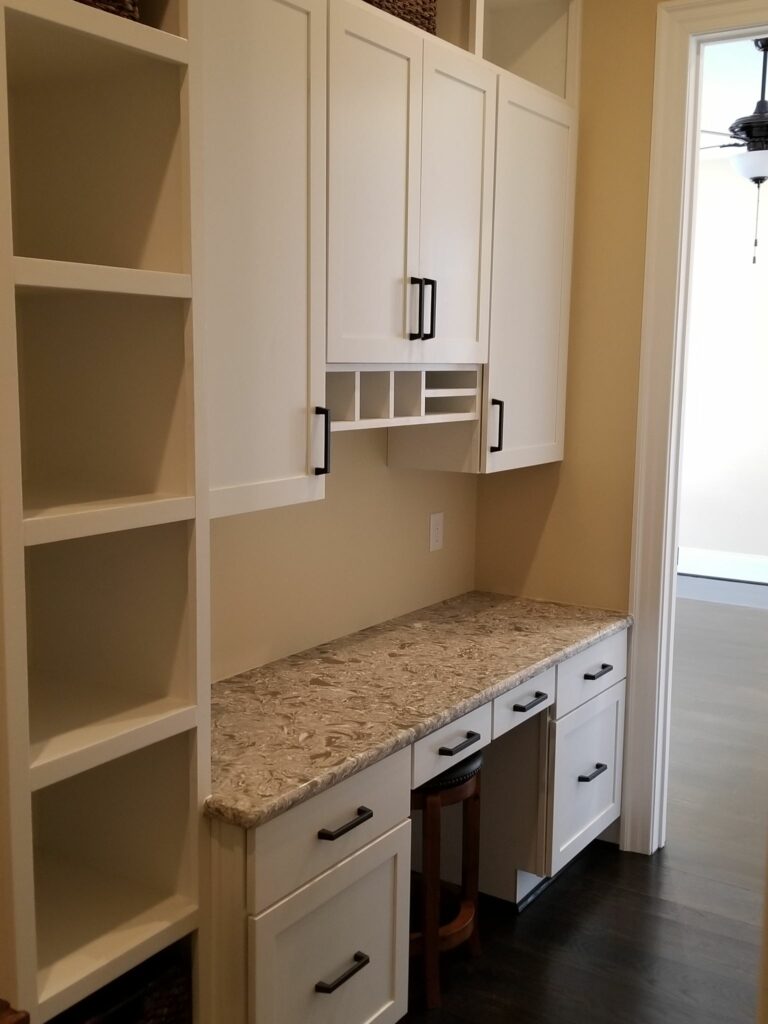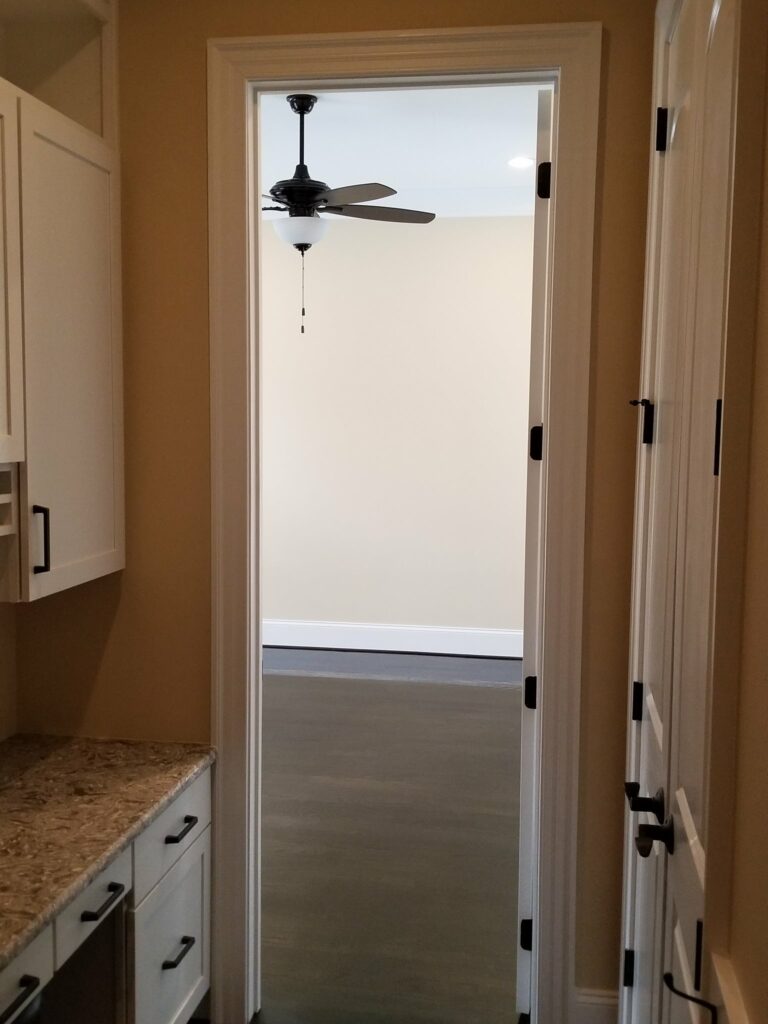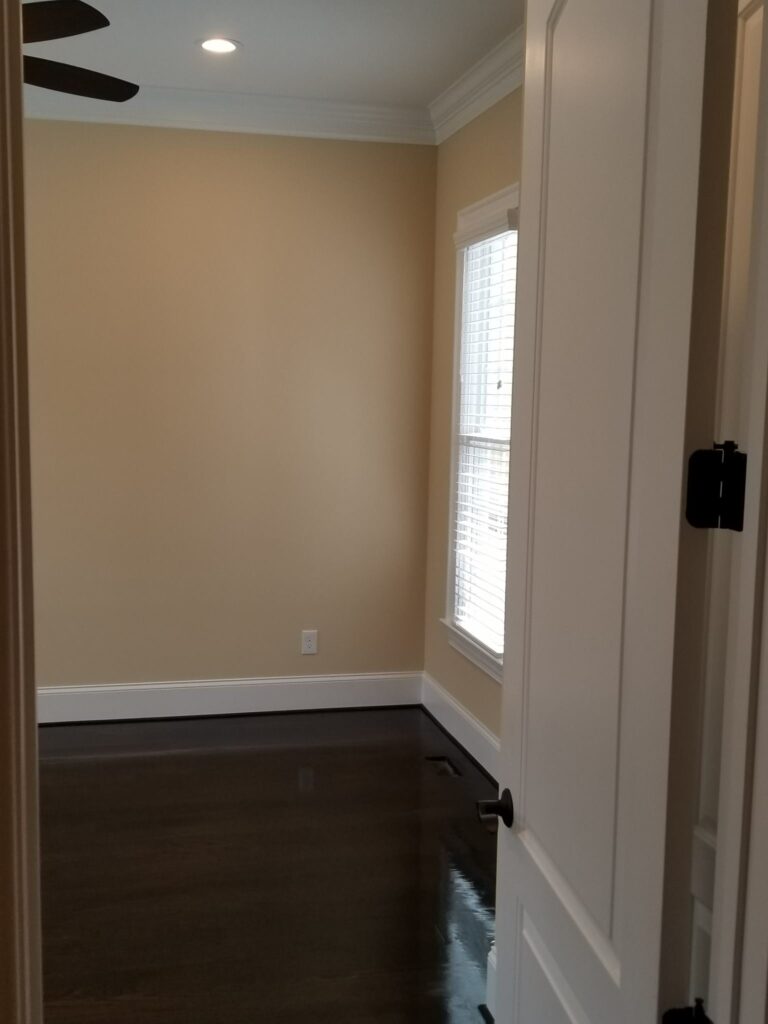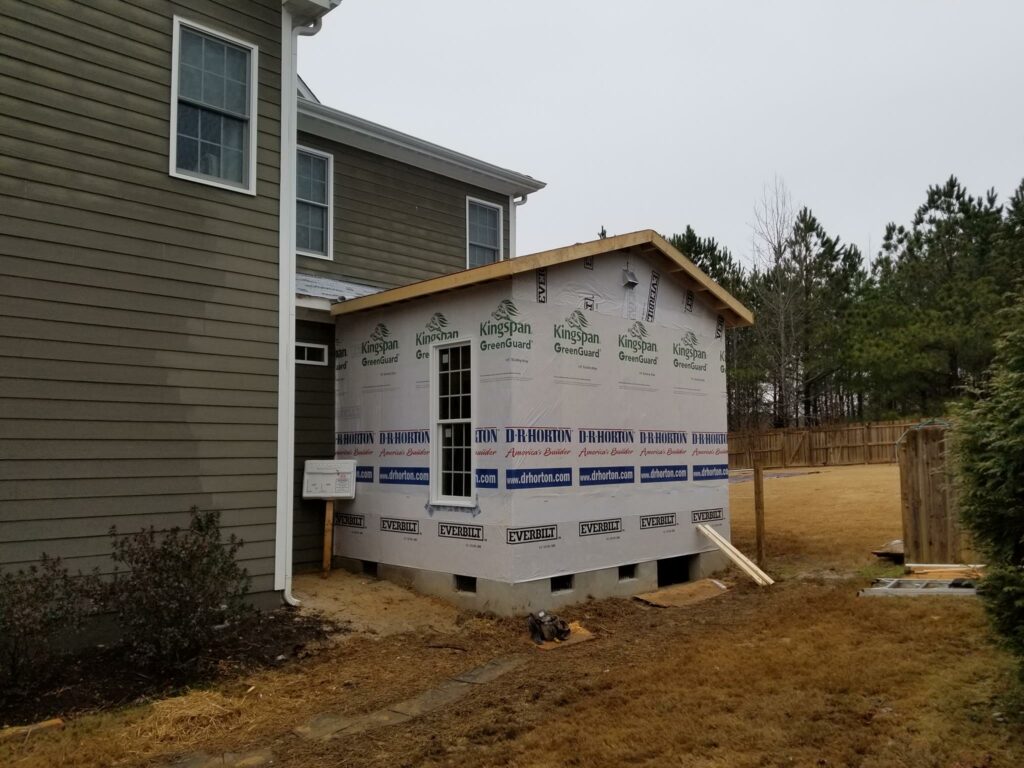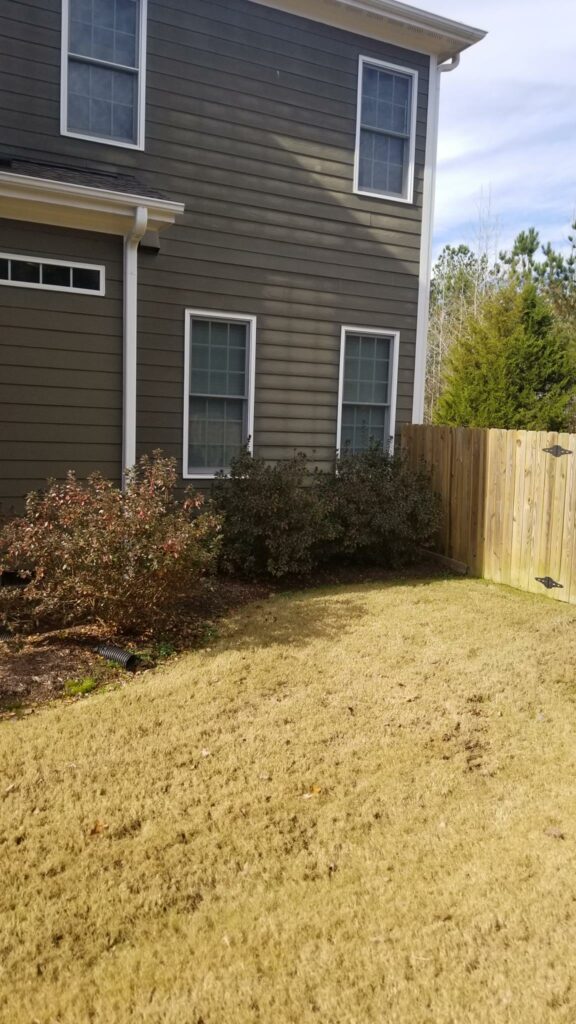 Old Deck to New Addition, Apex, Winter 2018
Before and after pics from an old deck to new addition. Gas fireplace, Trex deck and Daikin ductless HVAC system.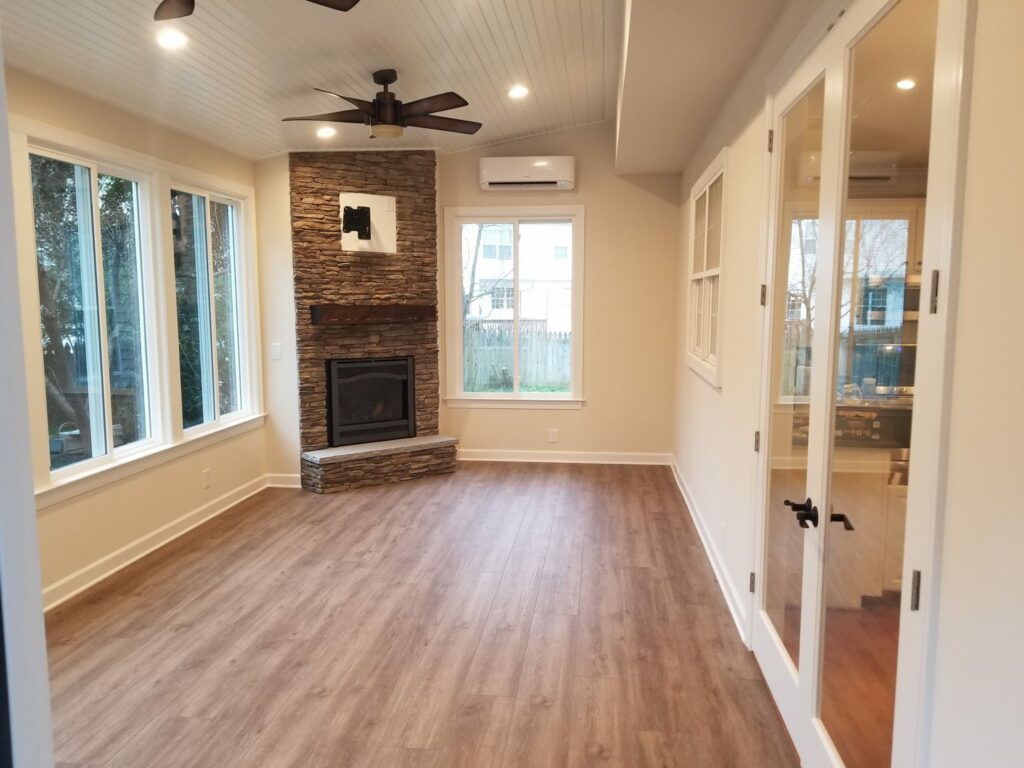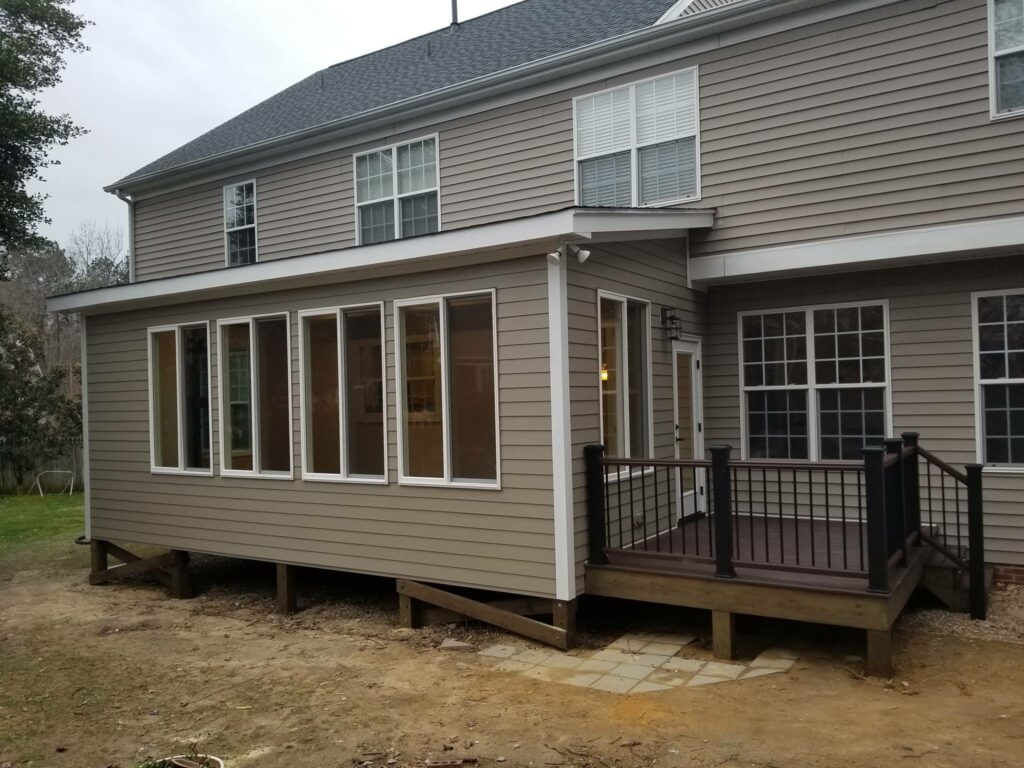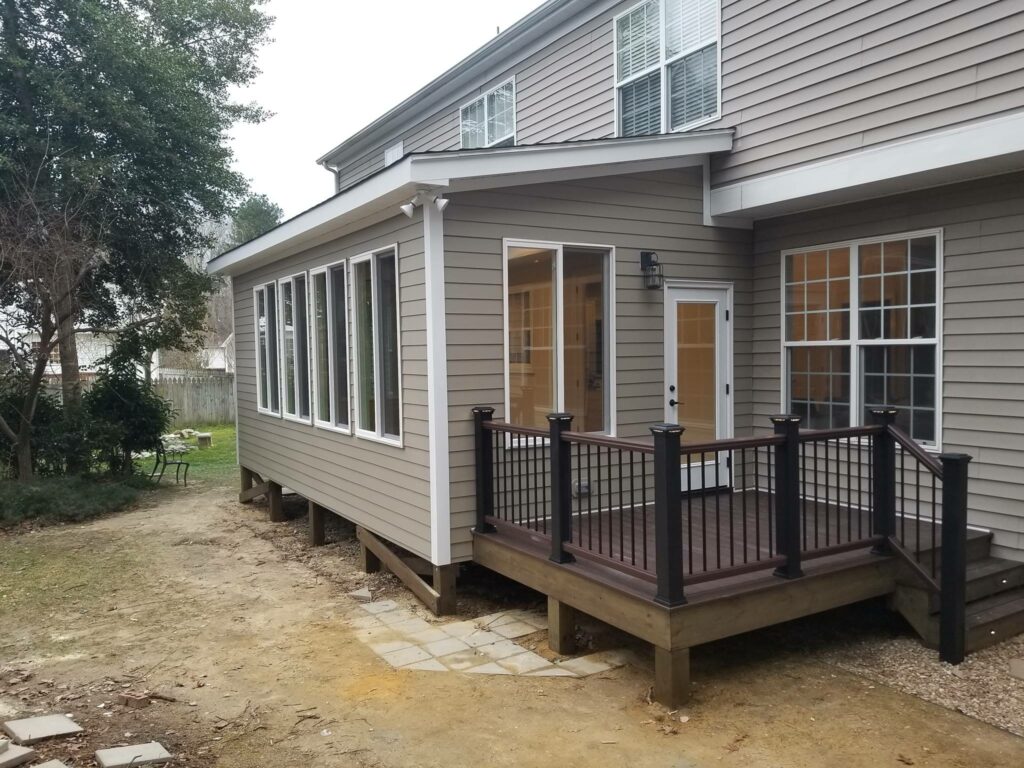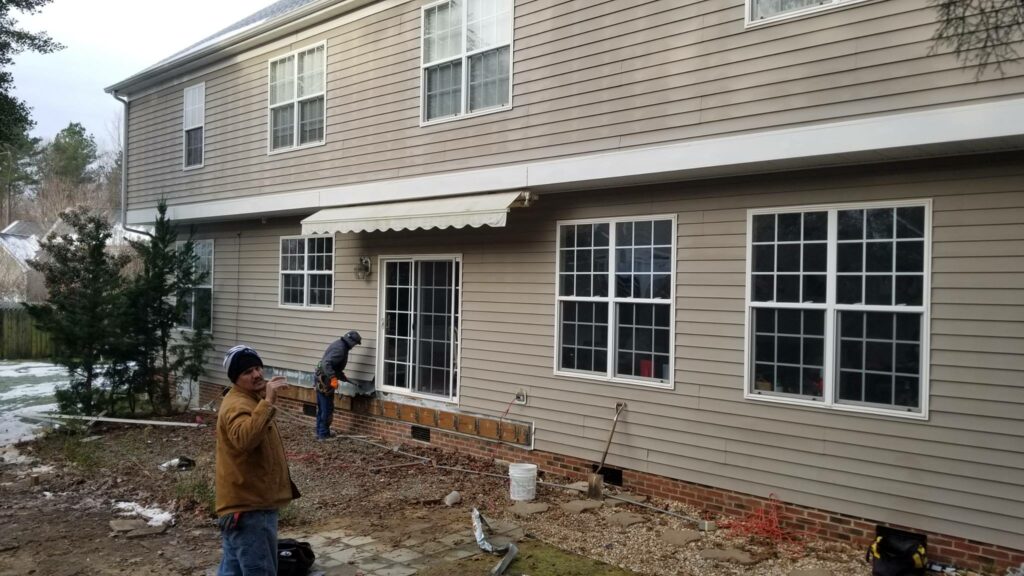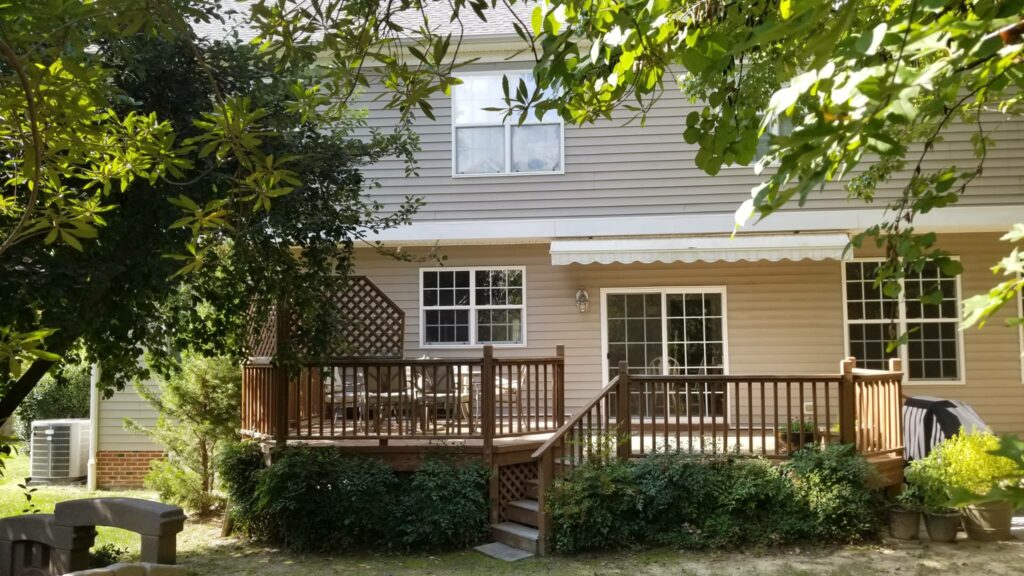 Addition with Stone Patio, Bella Casa, July 2017
Before and after pics of our first full finished addition in Bella Casa. Also added a stone patio and sitting wall.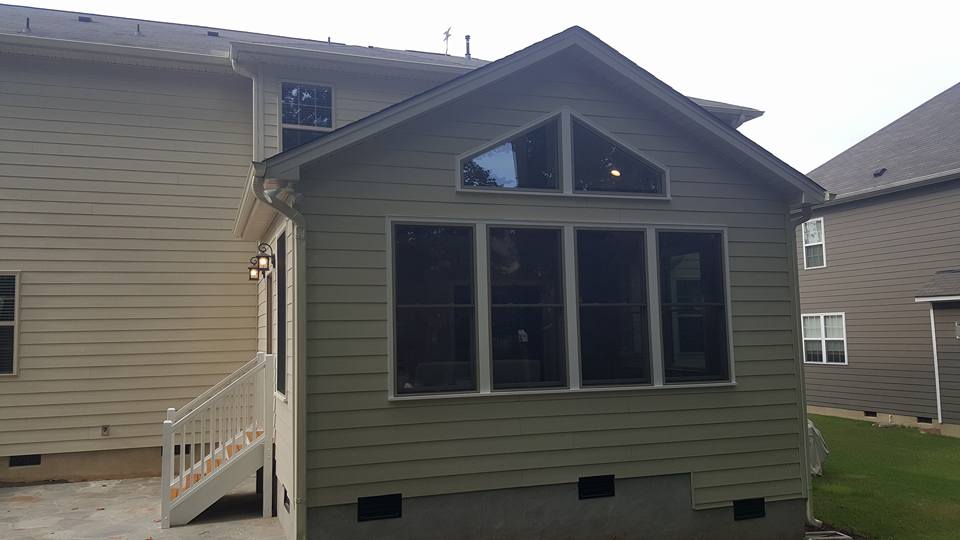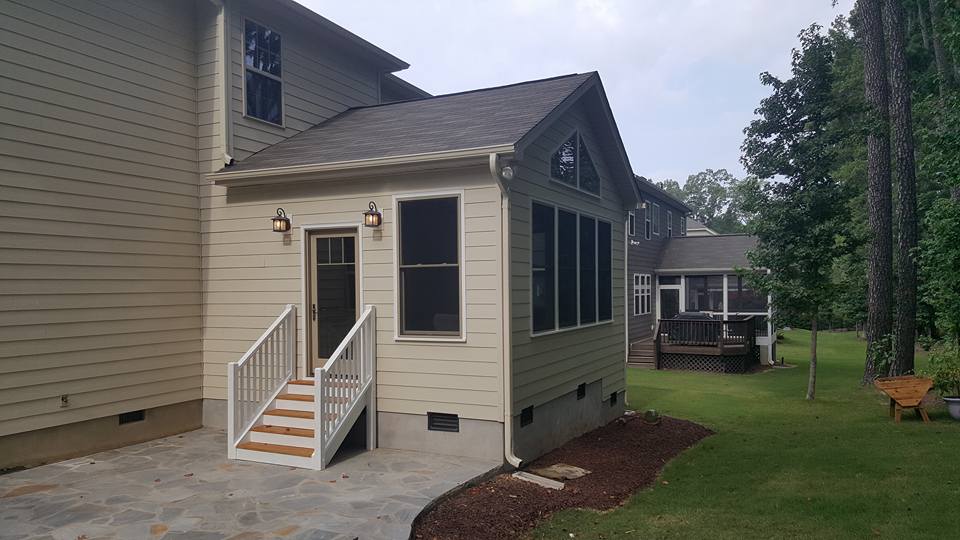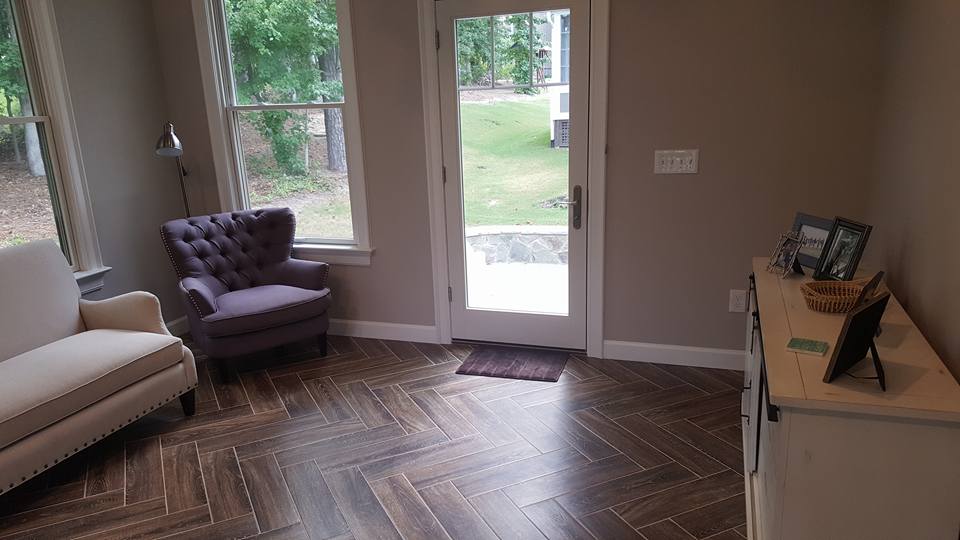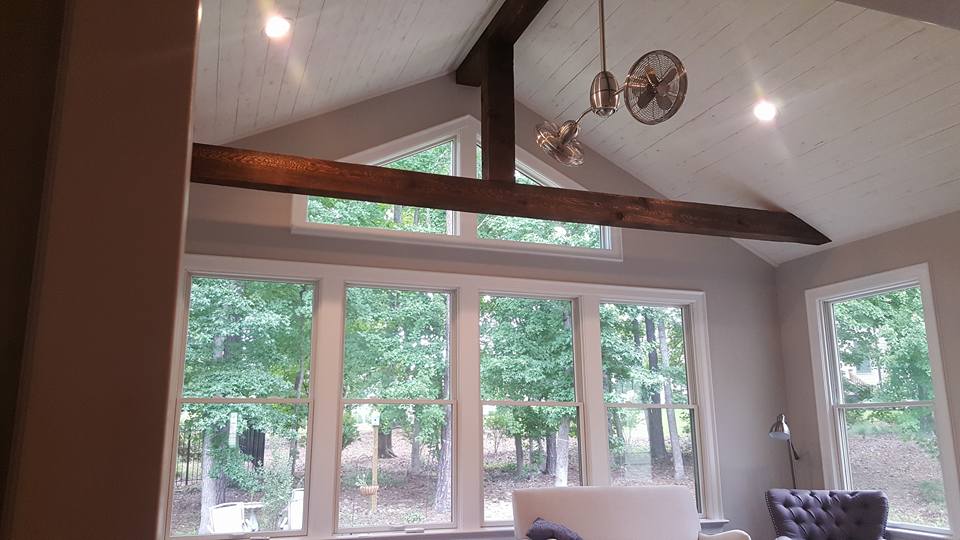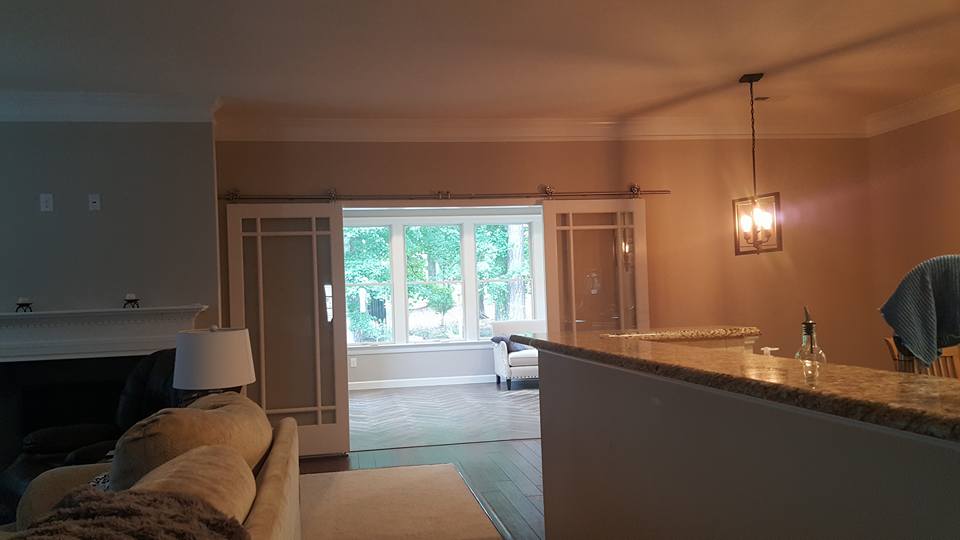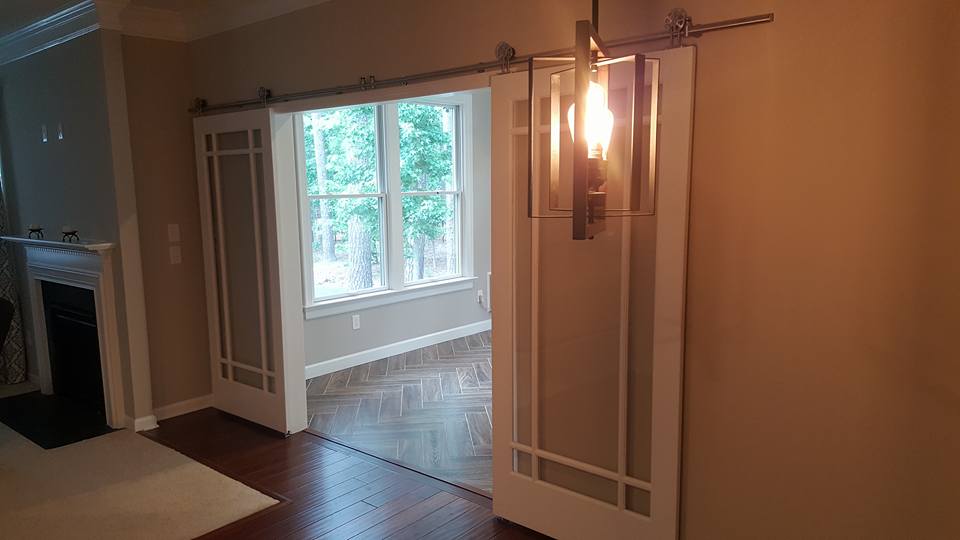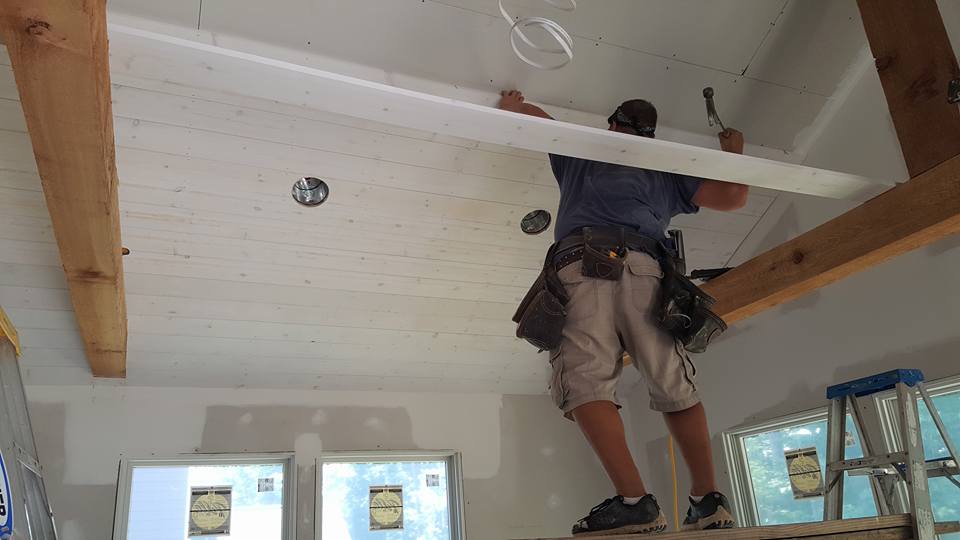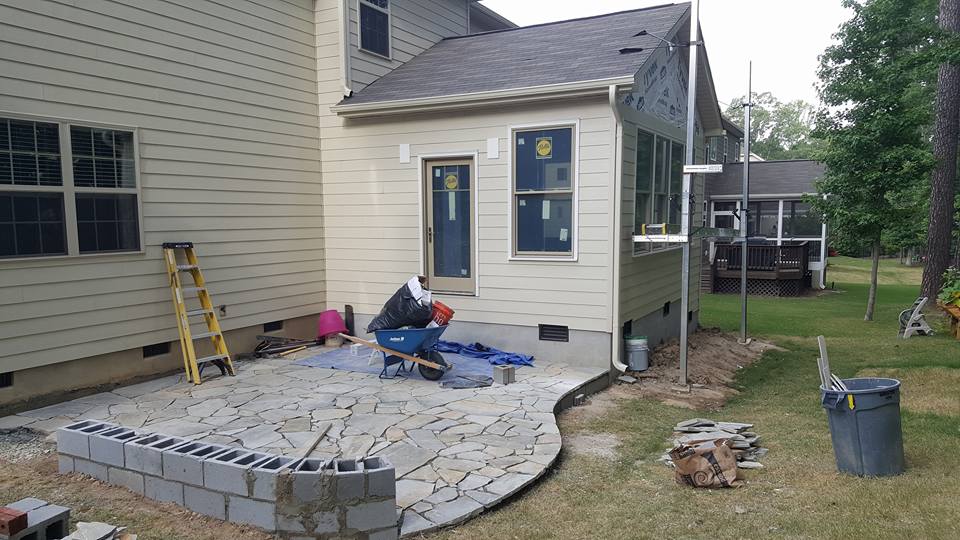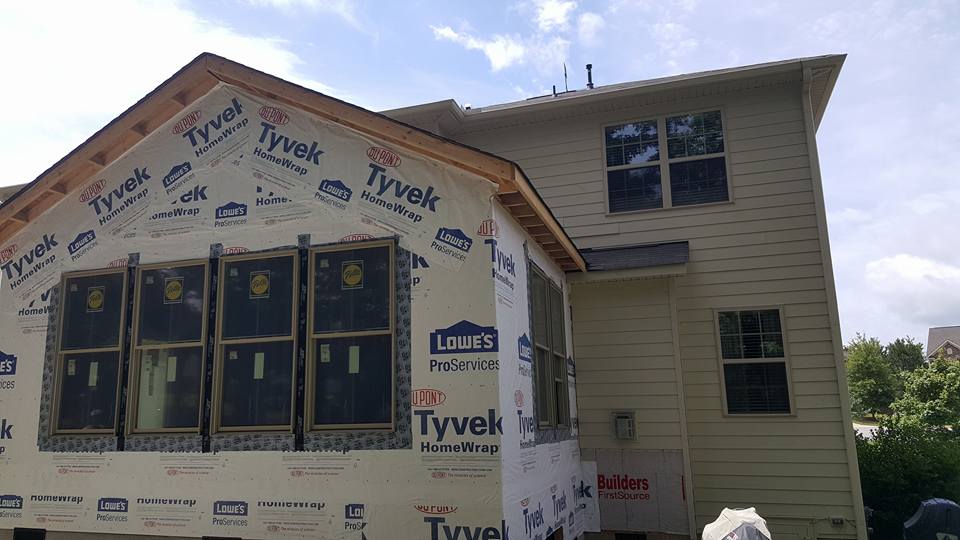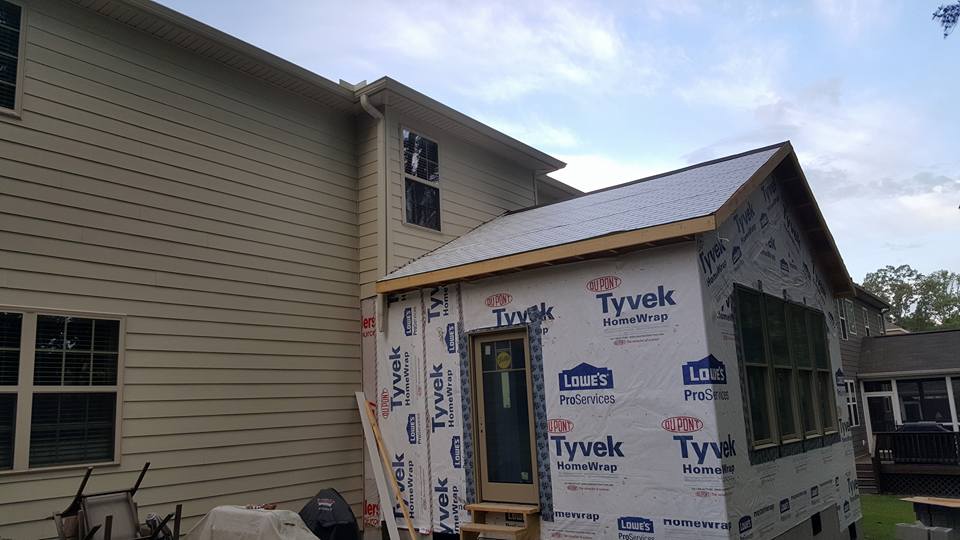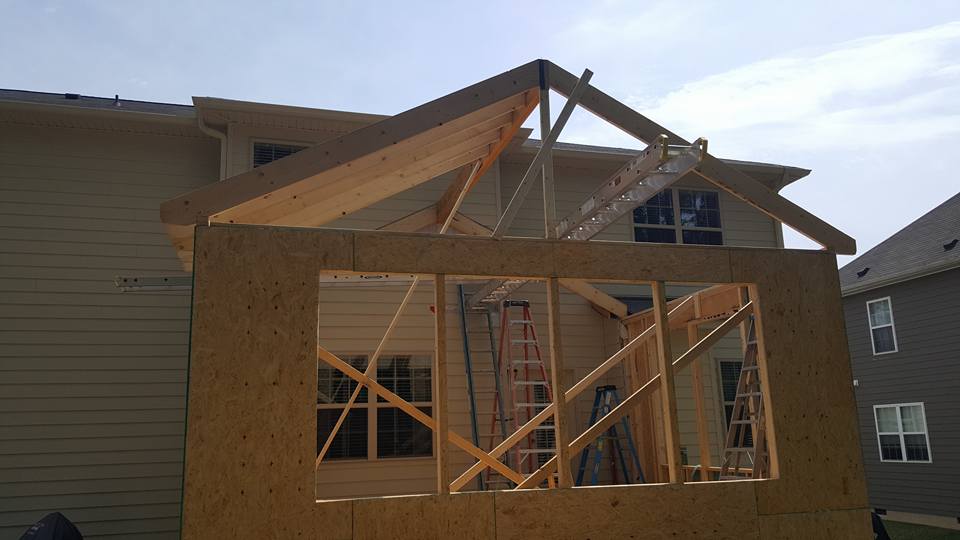 Living Room Addition, Cary, Spring 2017
Before and after pics of a living room addition in Abbington sub division Cary, North Carolina. Tore down a screened porch and turned it into a finished larger living room.
Pella windows and slider with blinds in the glass. Sanded/finished entire downstairs.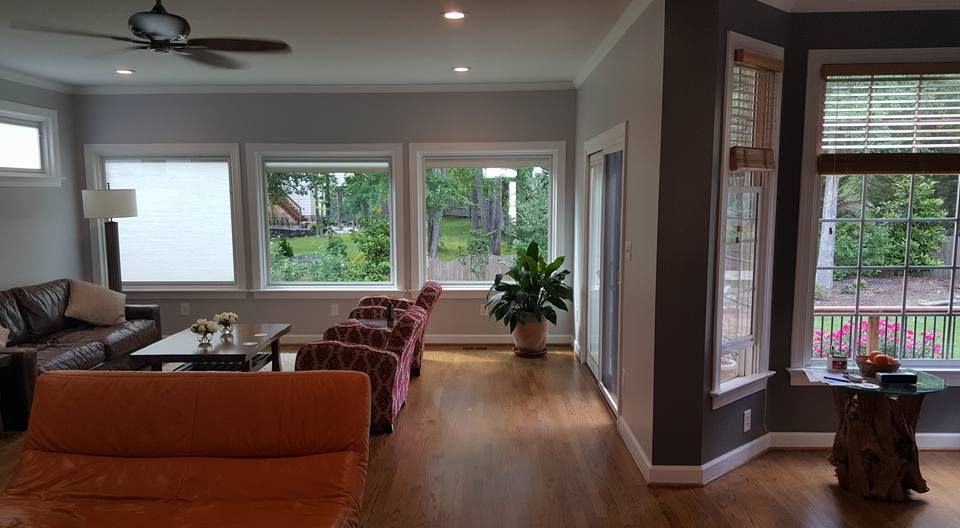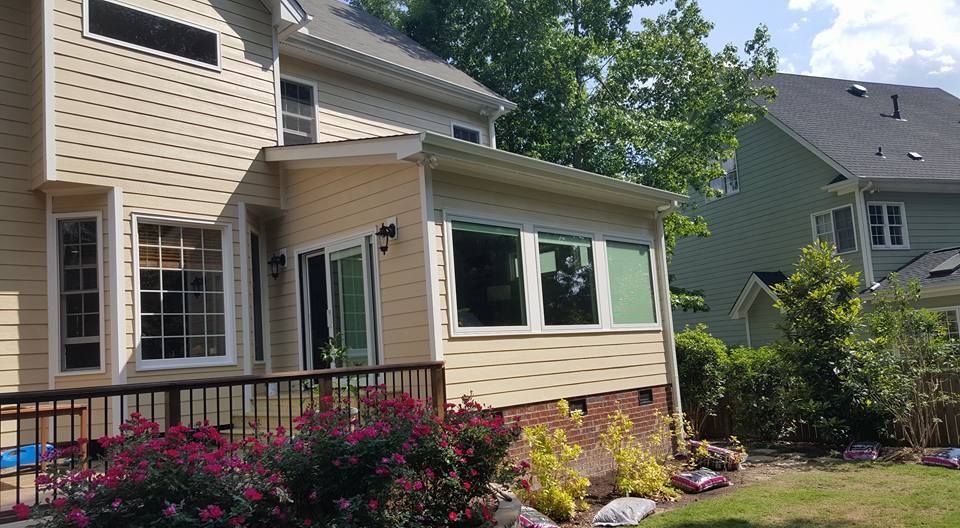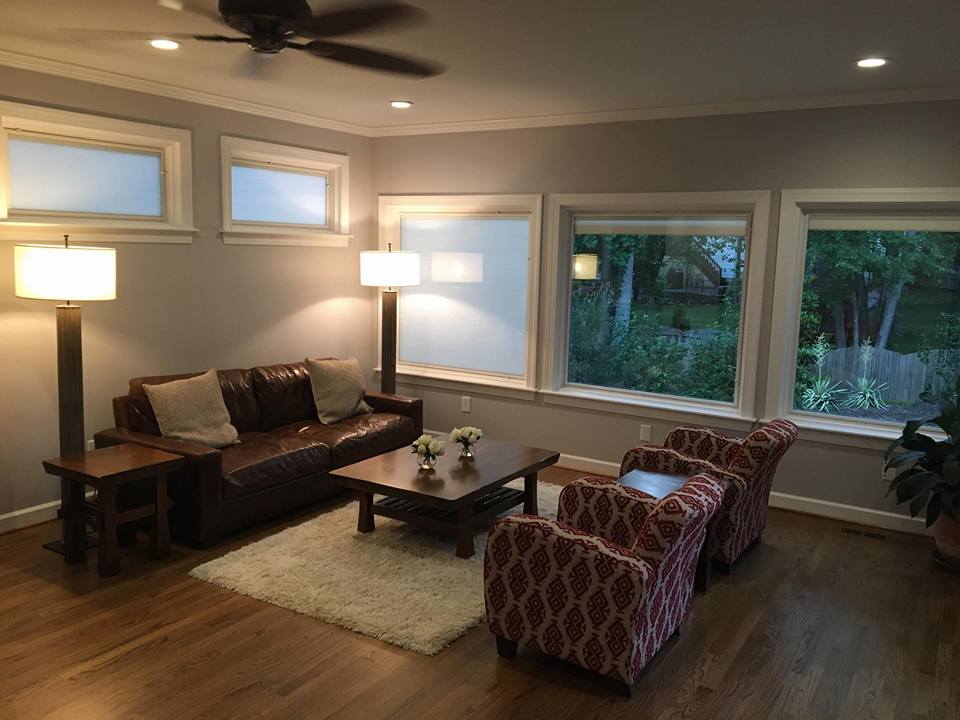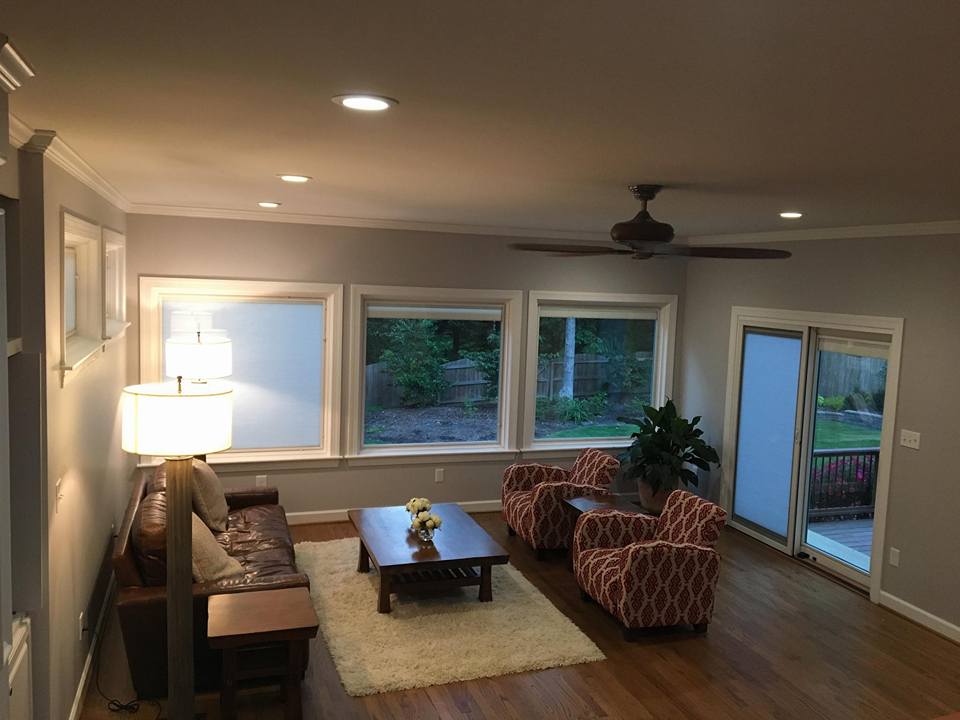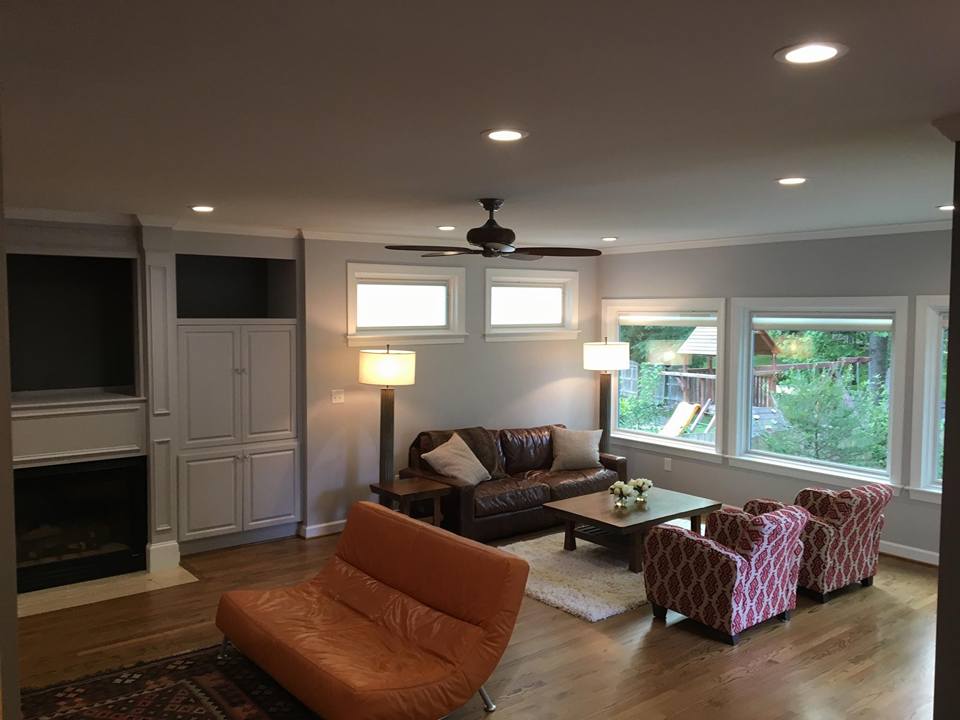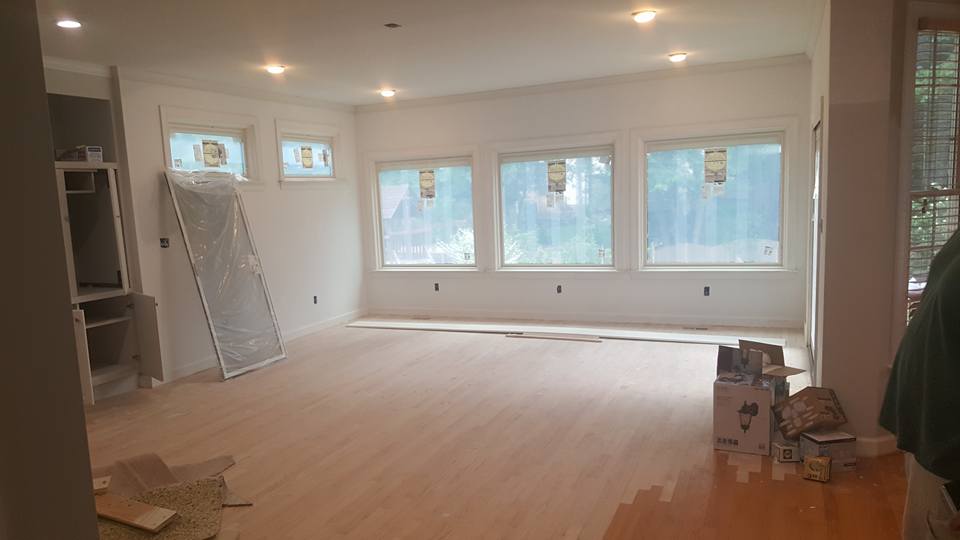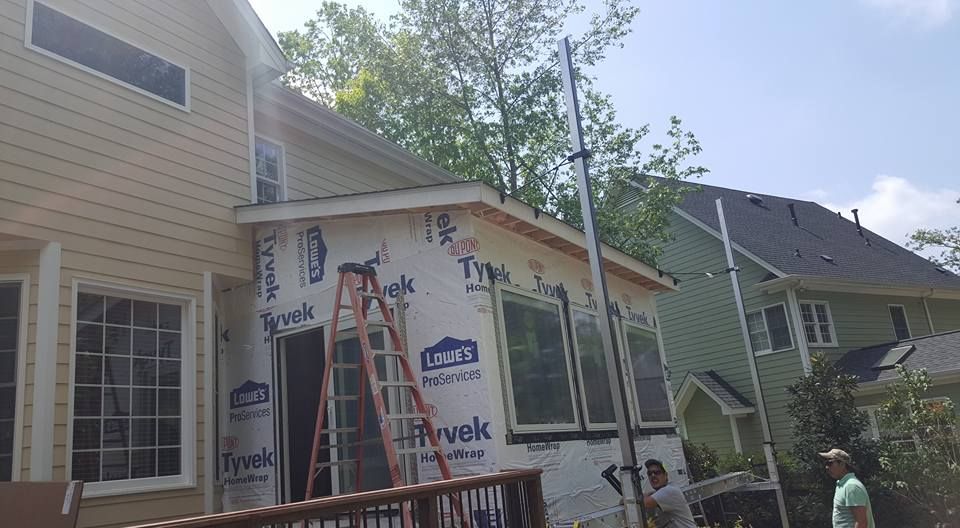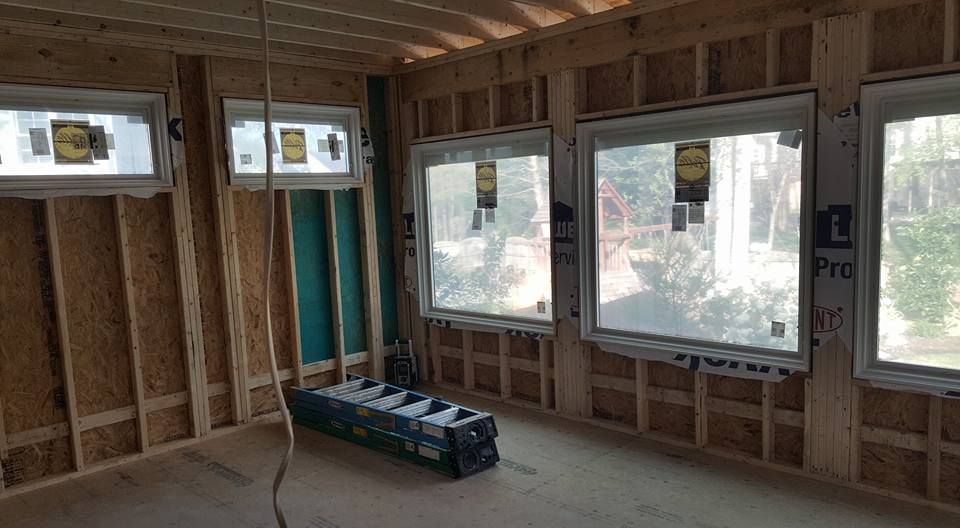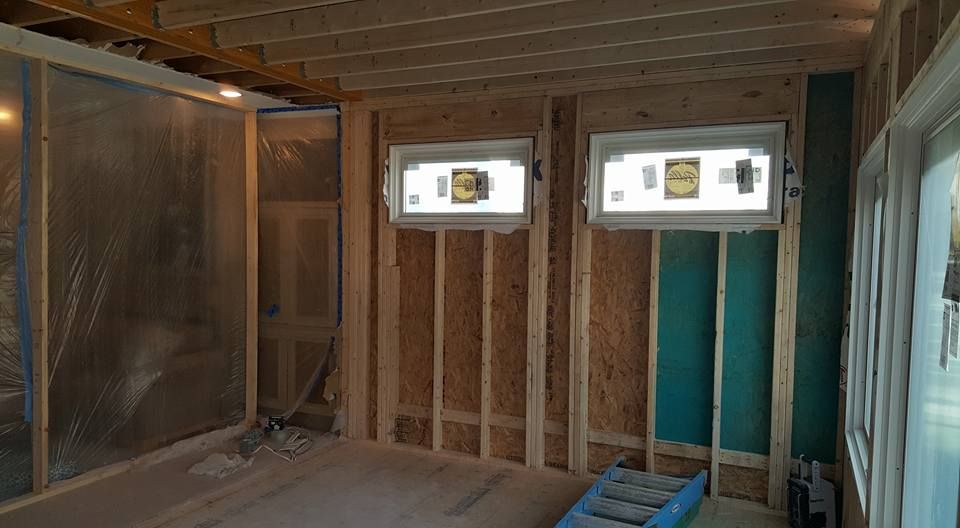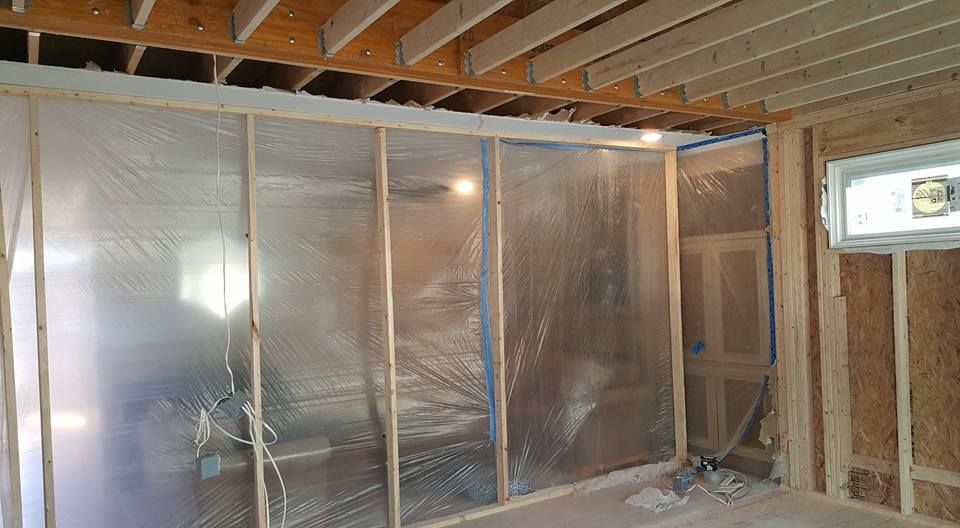 Kitchen Addition, Cary, Spring 2017
Omni before and after pics of a kitchen addition in Cary
Spring 2017. Size is 10′ out by 18′ wide.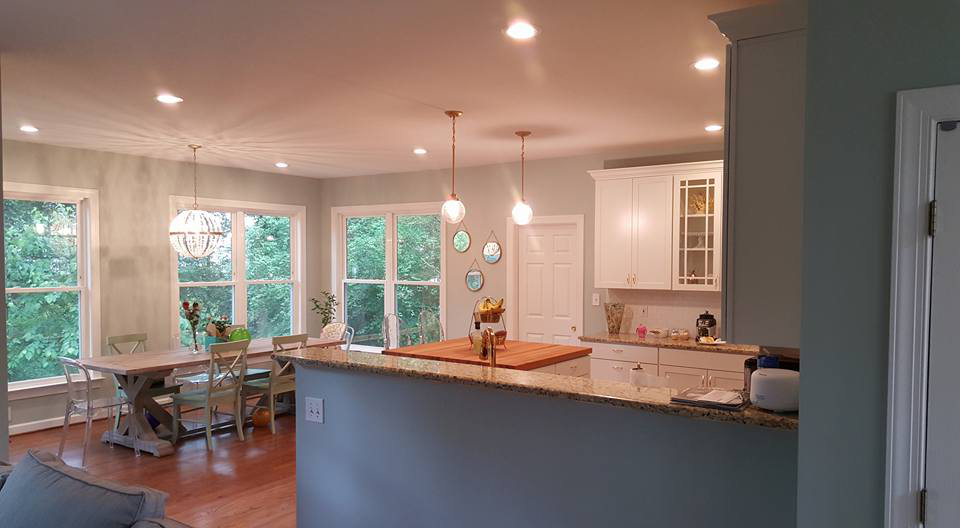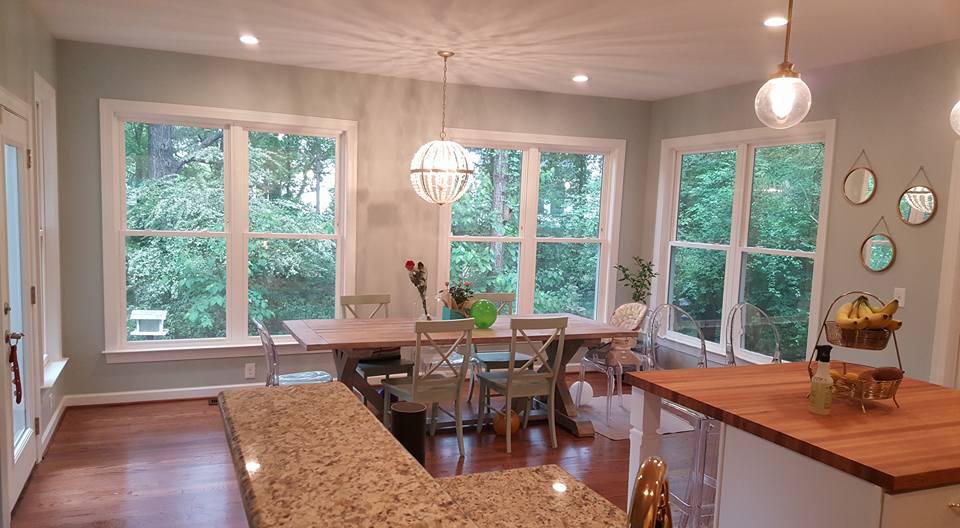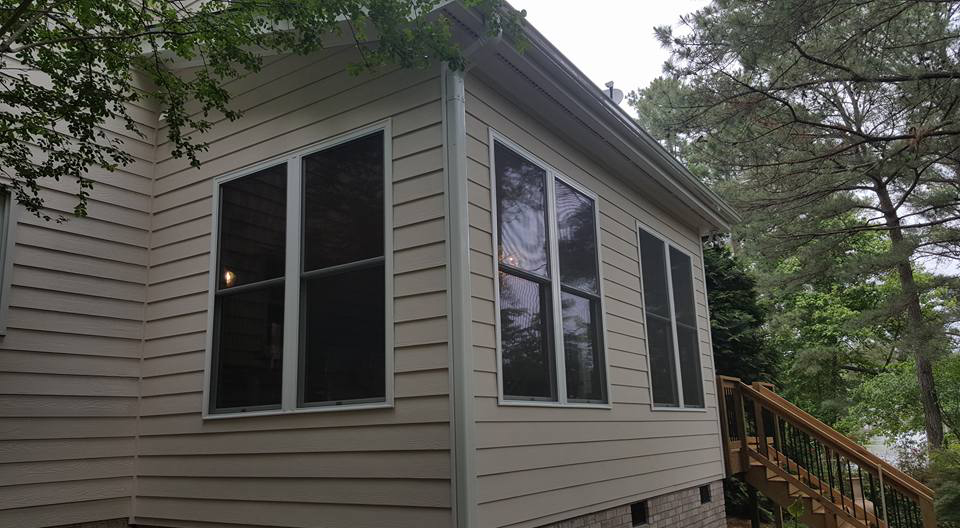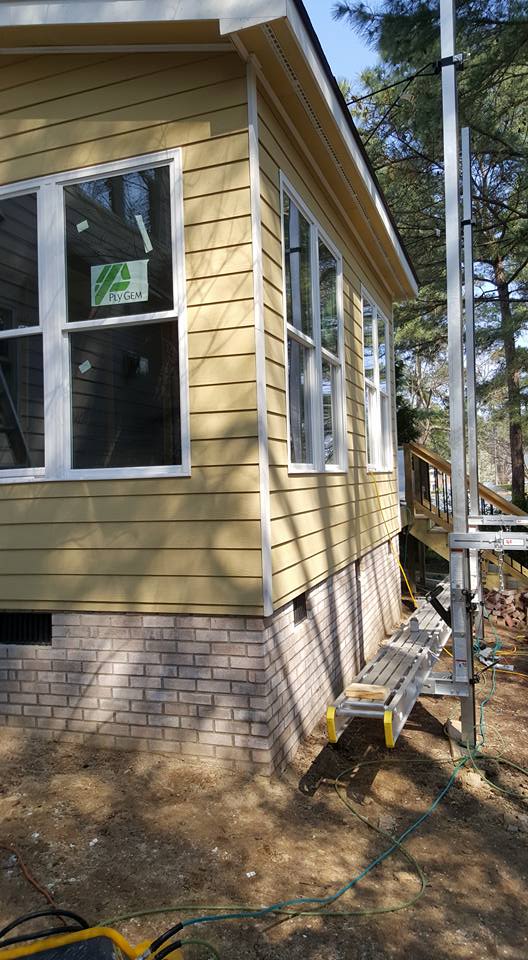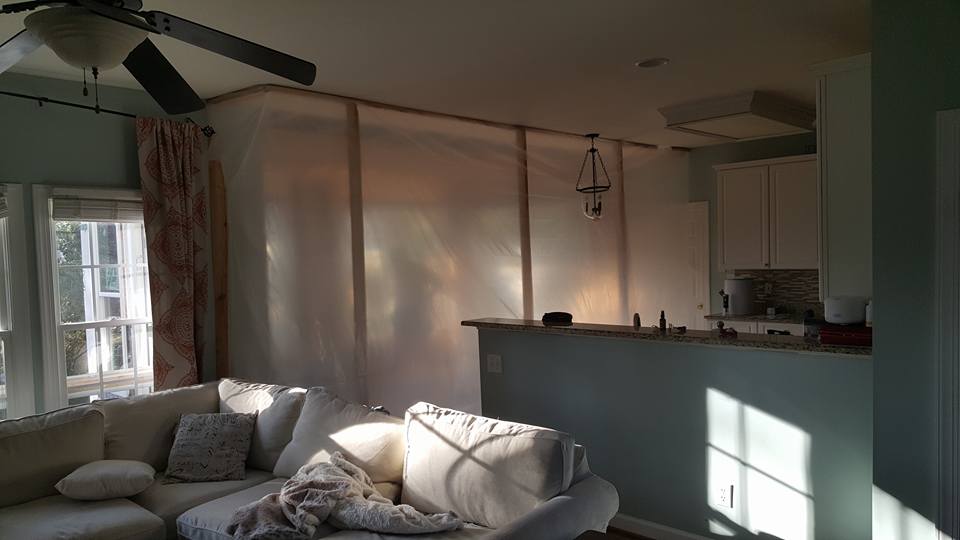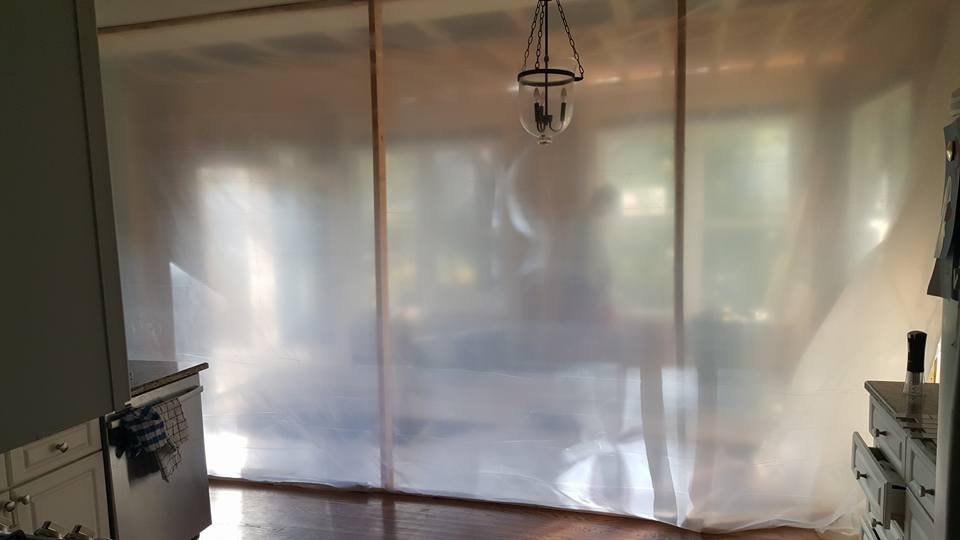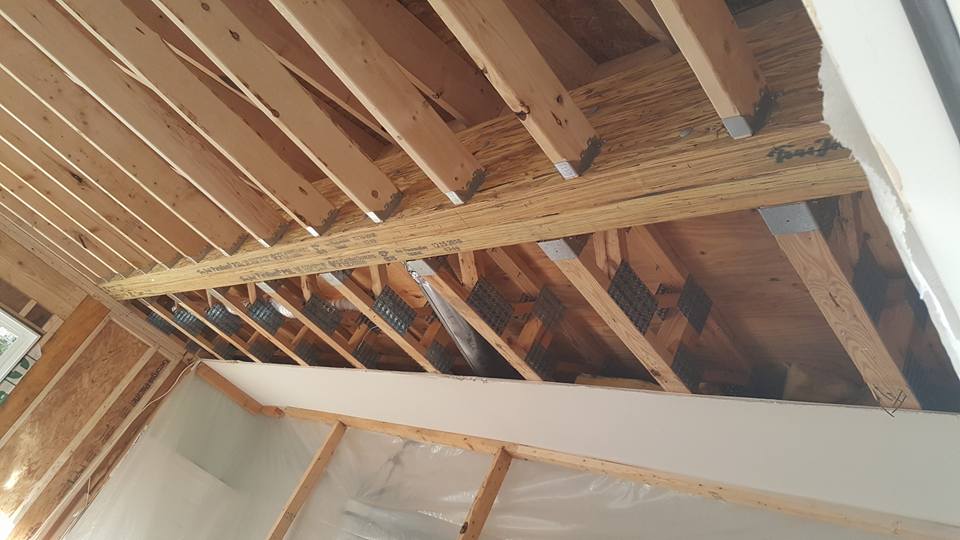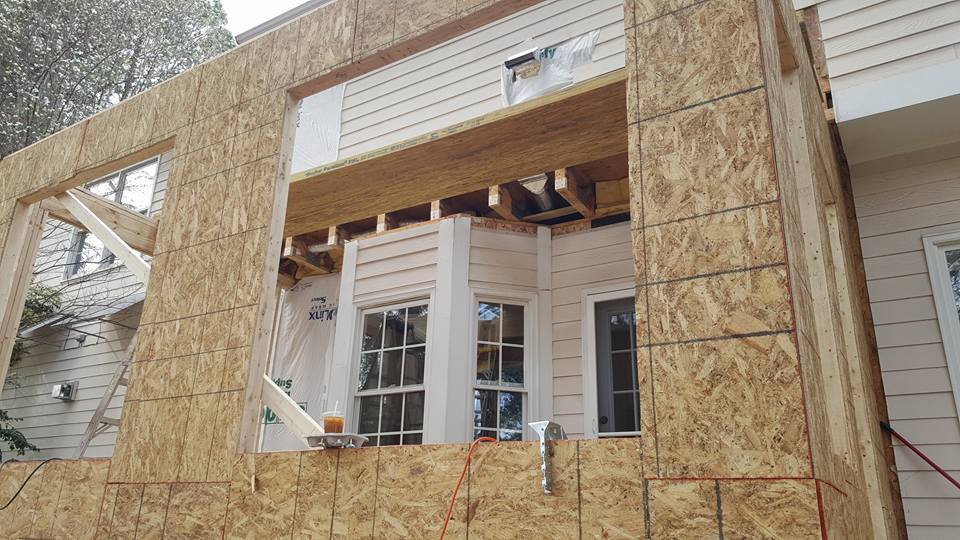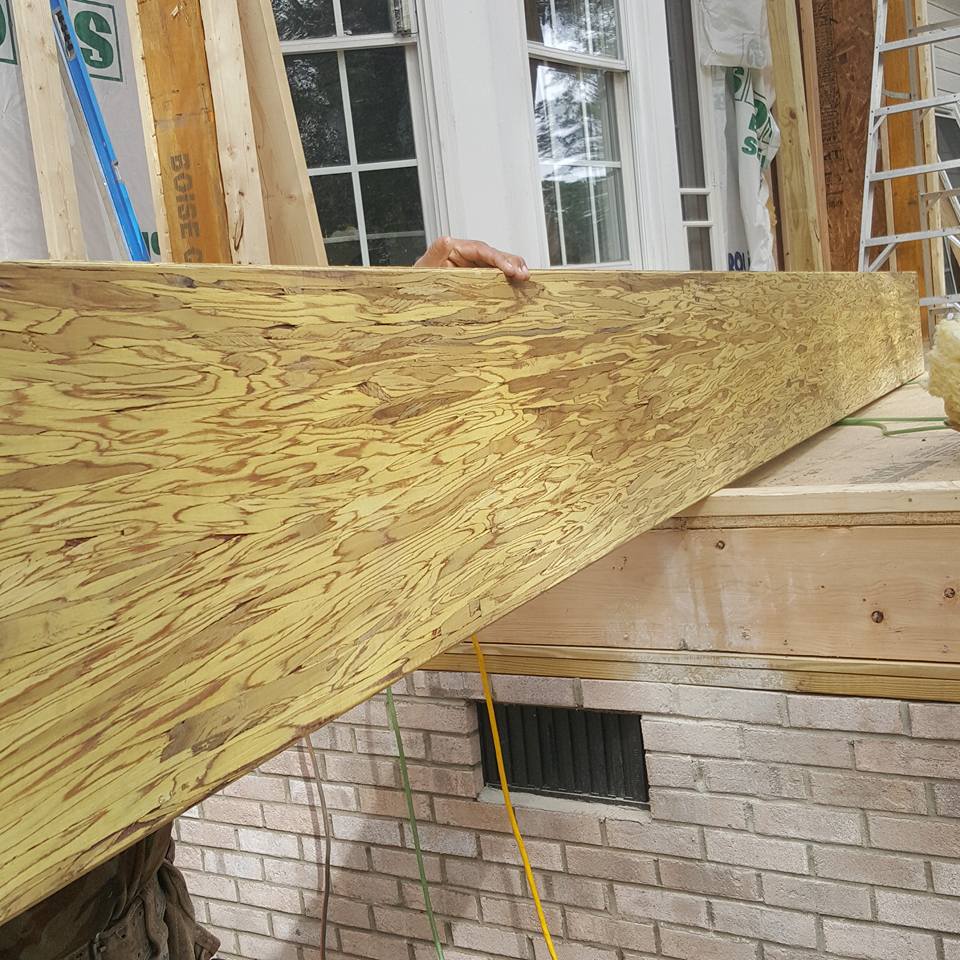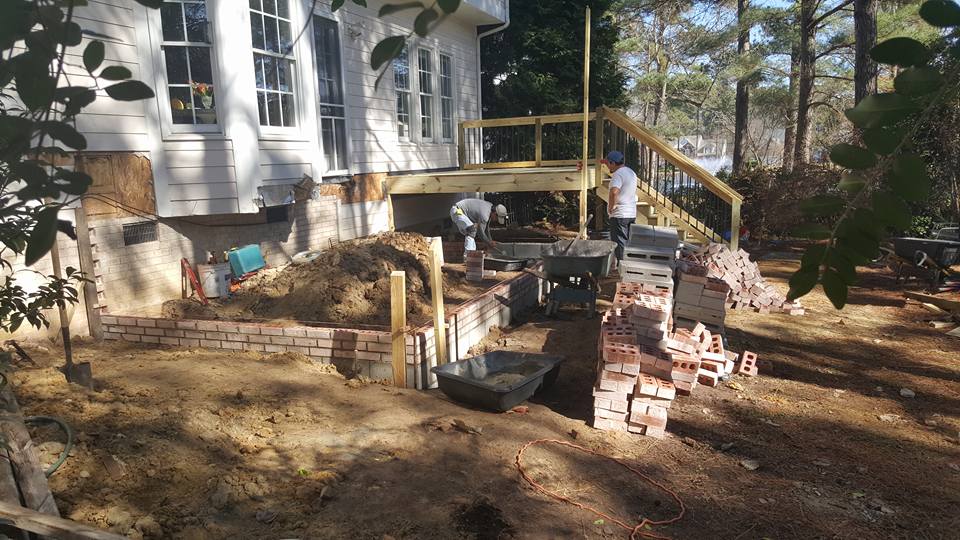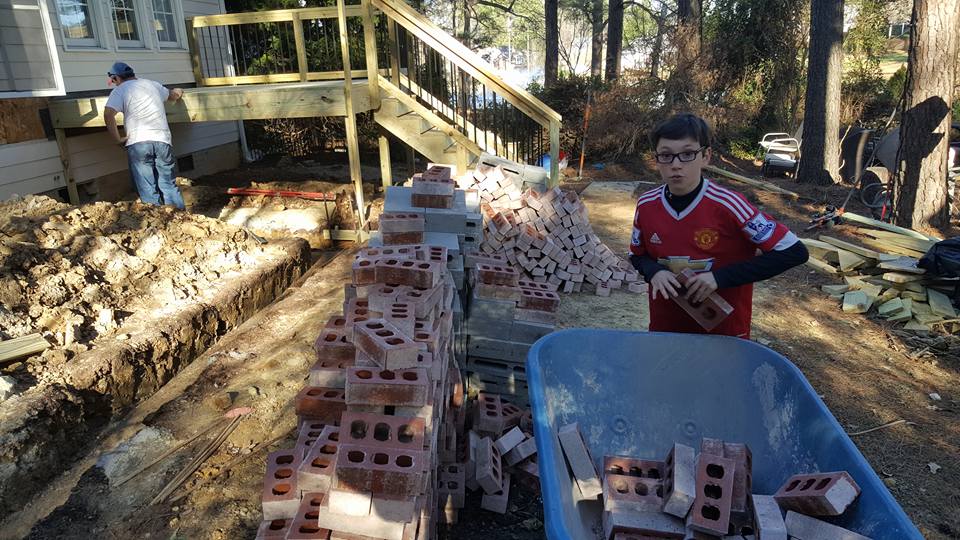 Addition and Deck, Apex, April 2017
Move the slider to view the project before + after.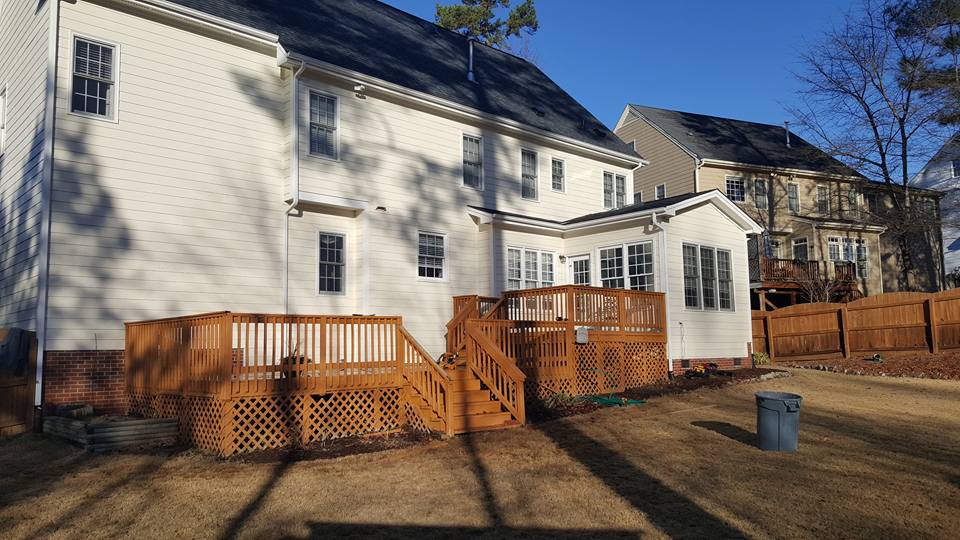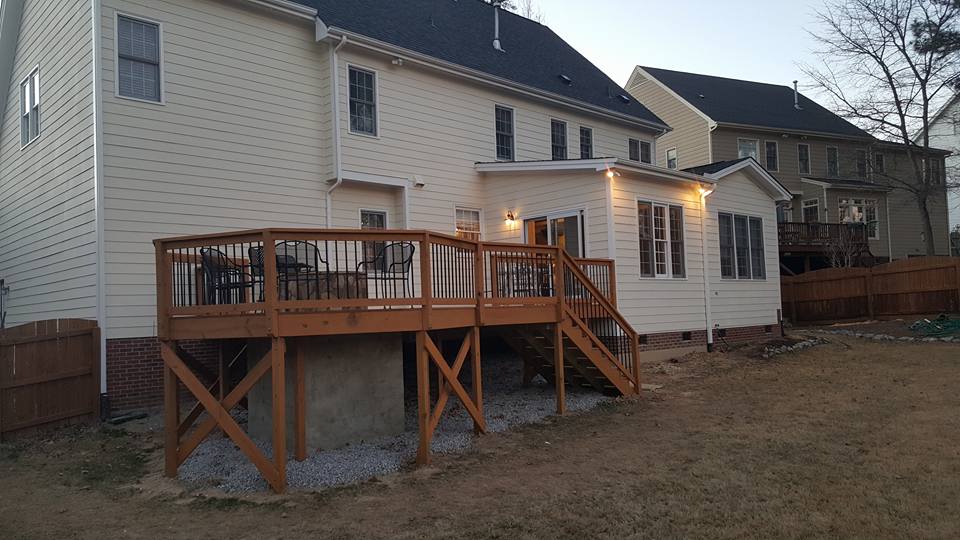 New Addition, Crofton, MD, Feb 2014
This addition had two sections. The first section was a 5′ bump and the second was a 10′ bump out. We used five 16″ LVL beams to support the second story since we had to remove the outside walls. The goal was to enlarge the family room and eating area in the kitchen. We added a stone veneer fireplace surround to balance out the far wall and re-center the fireplace.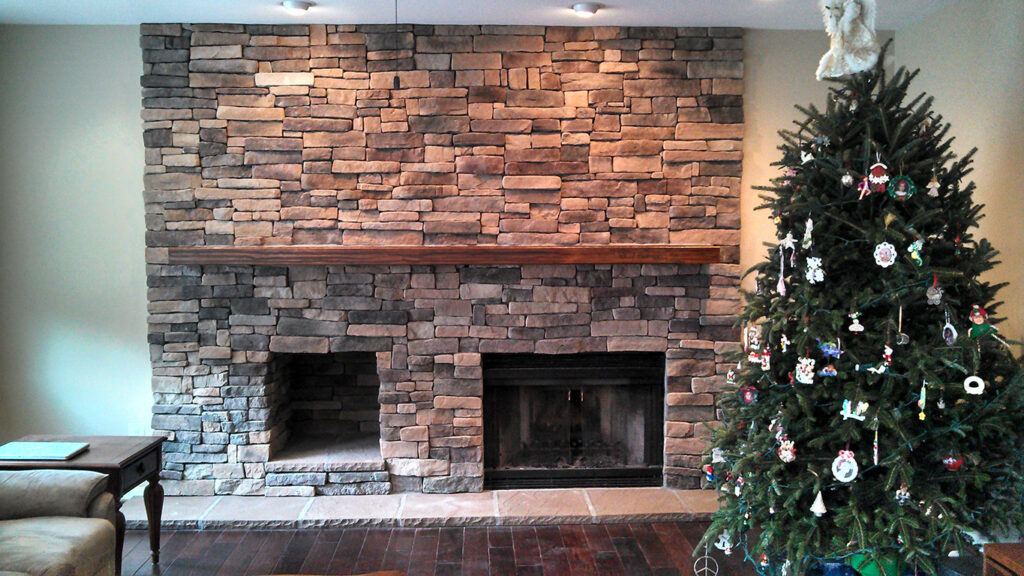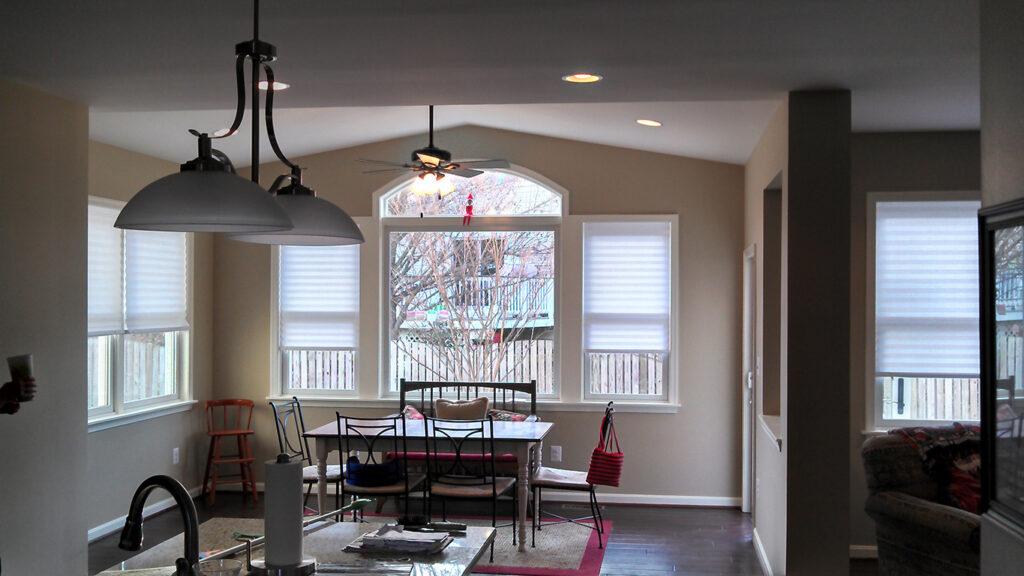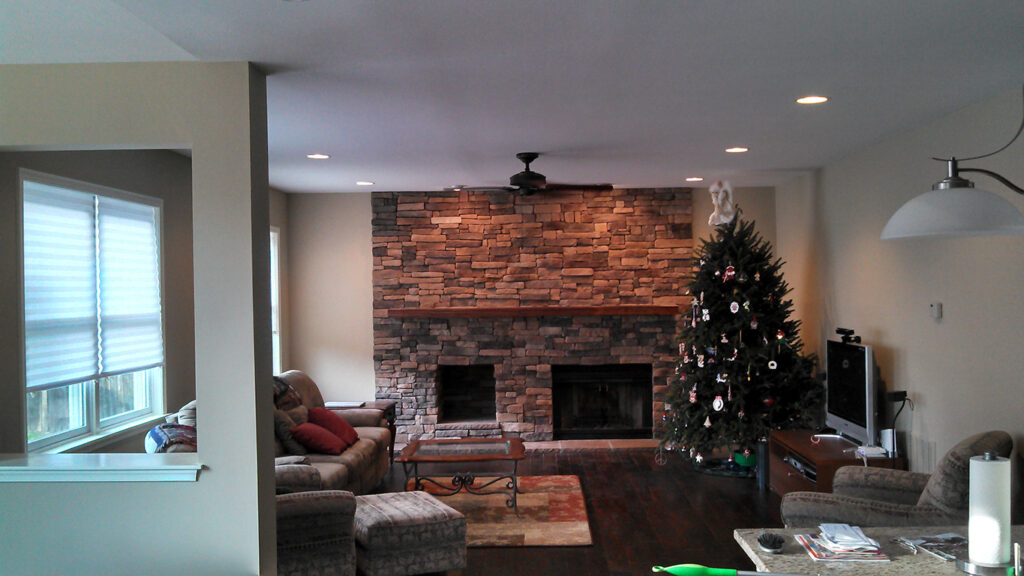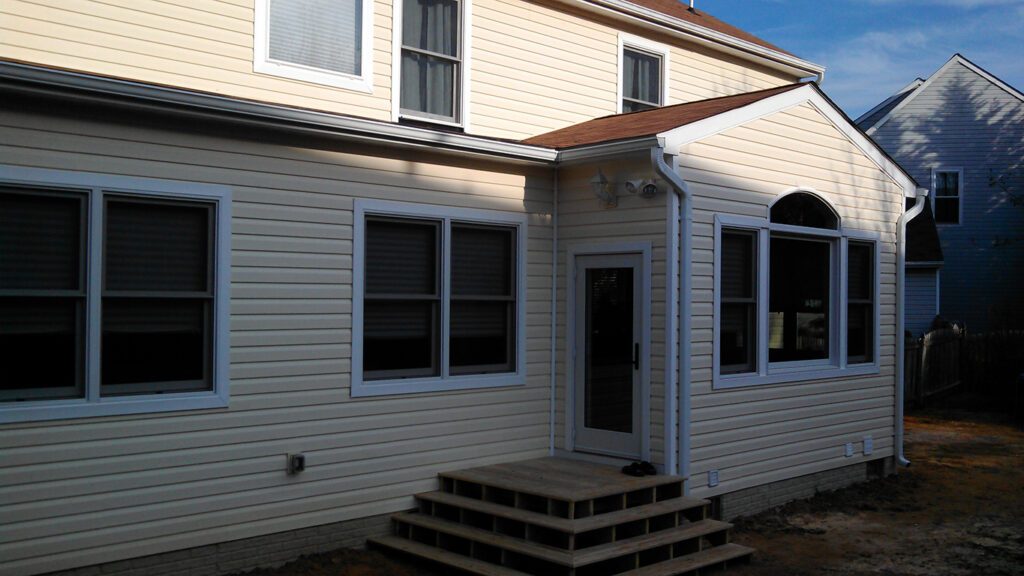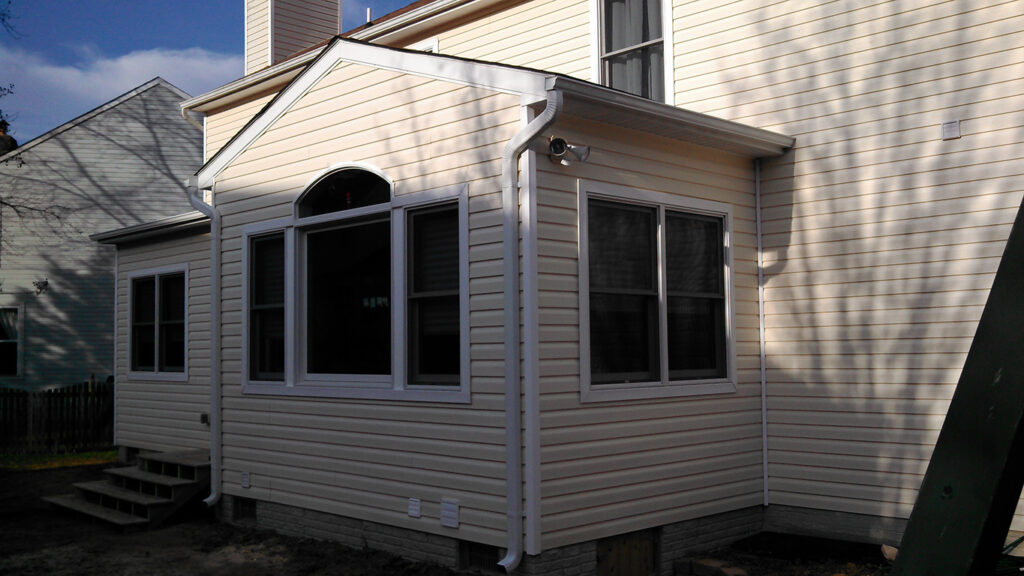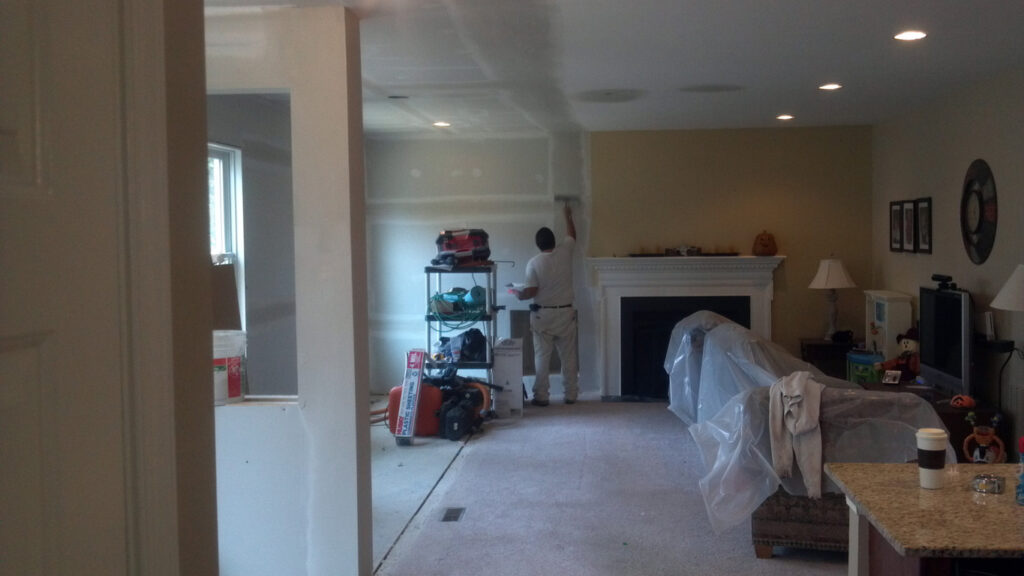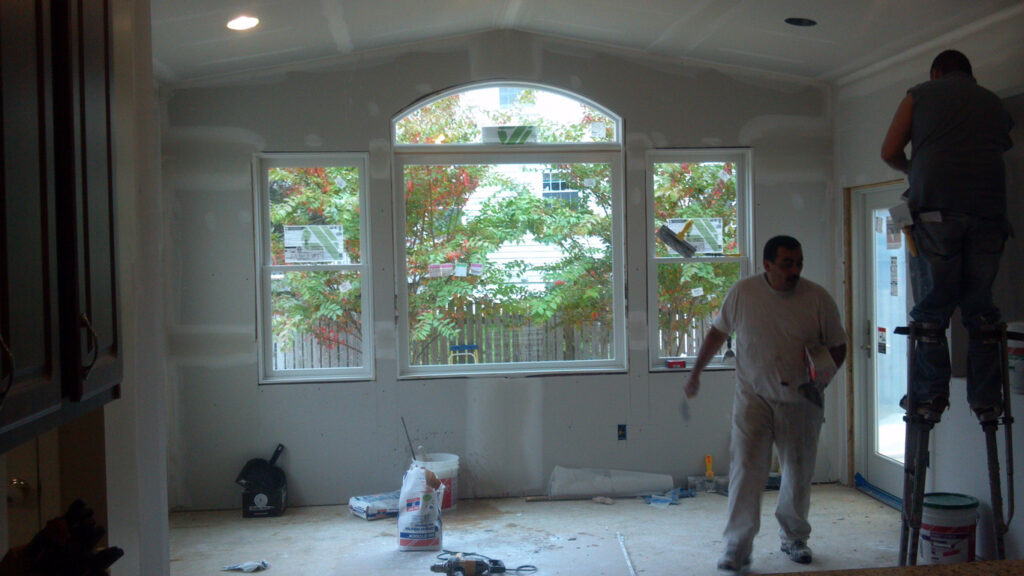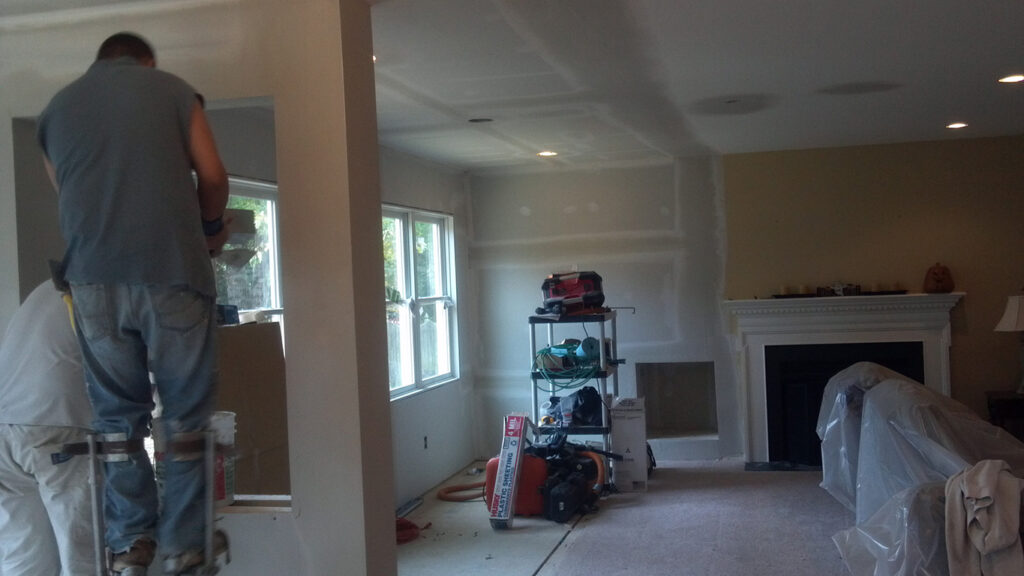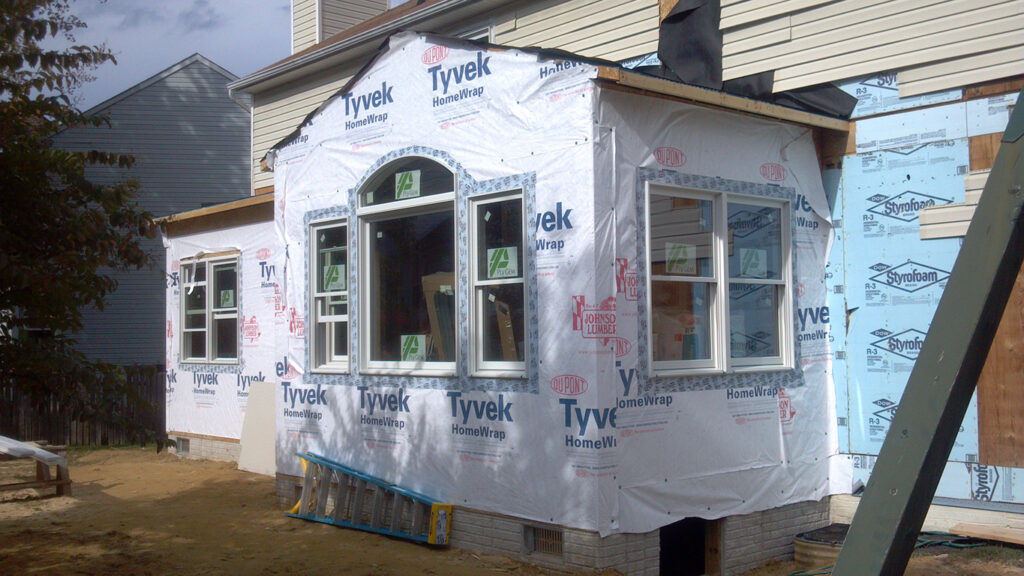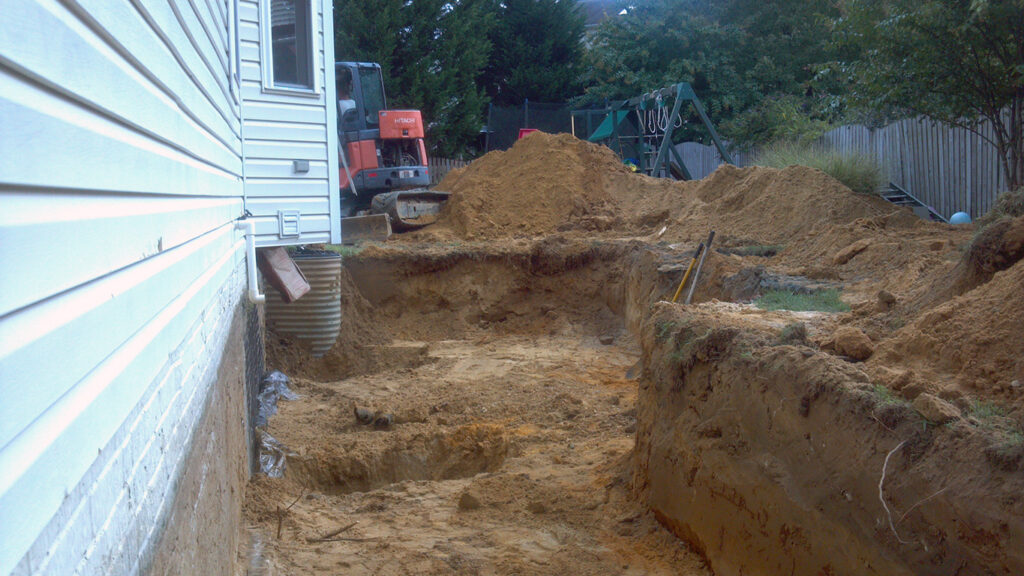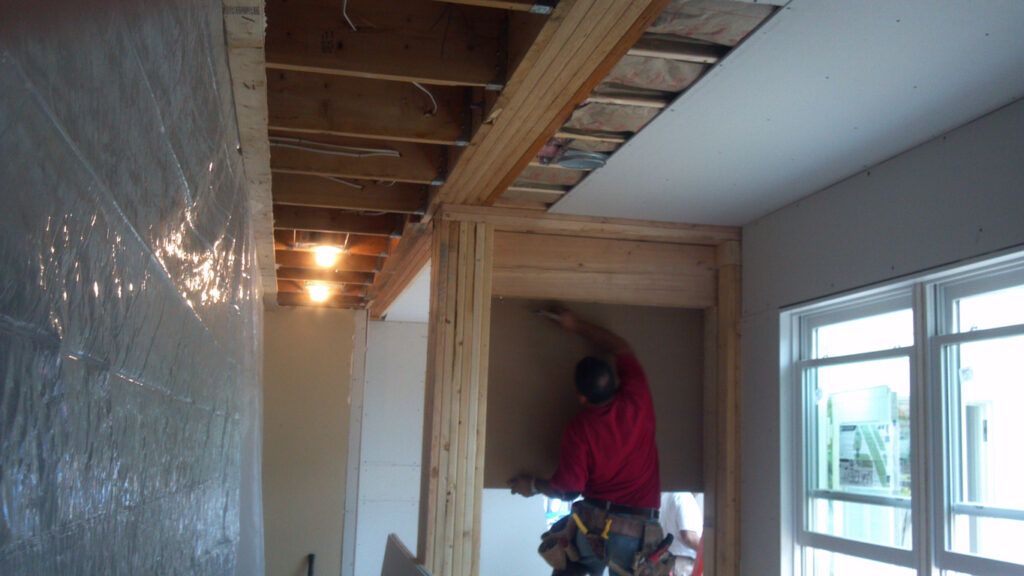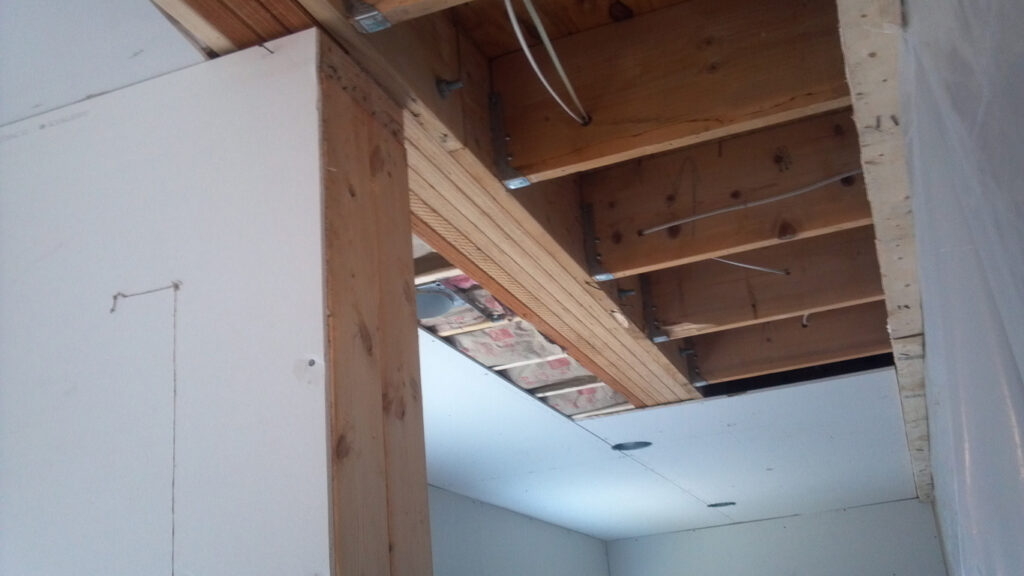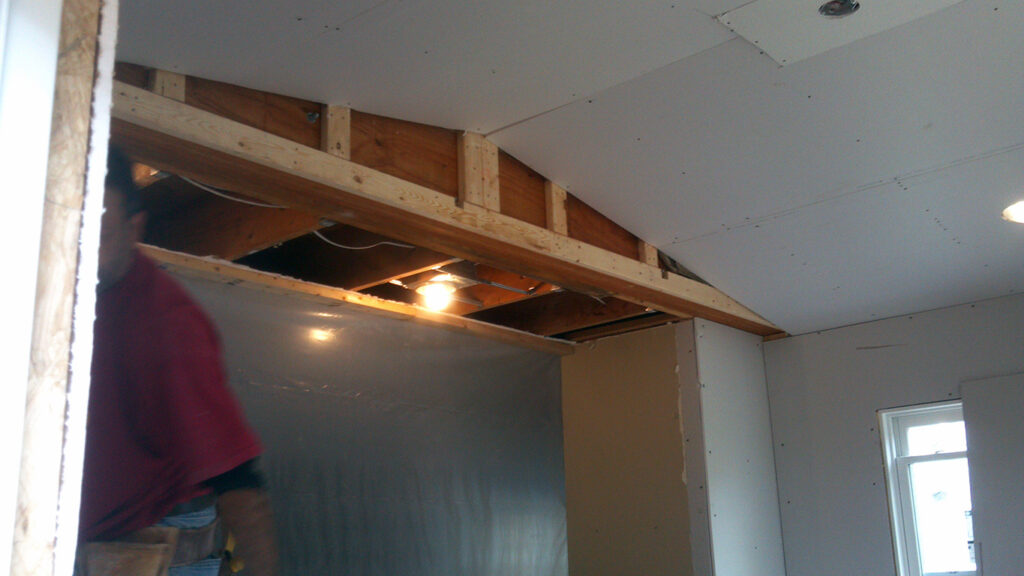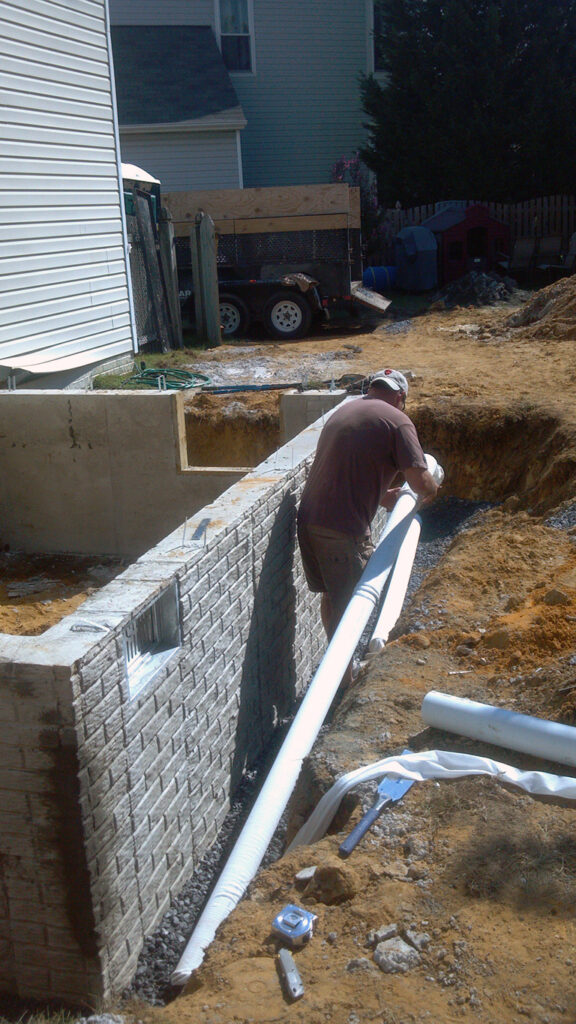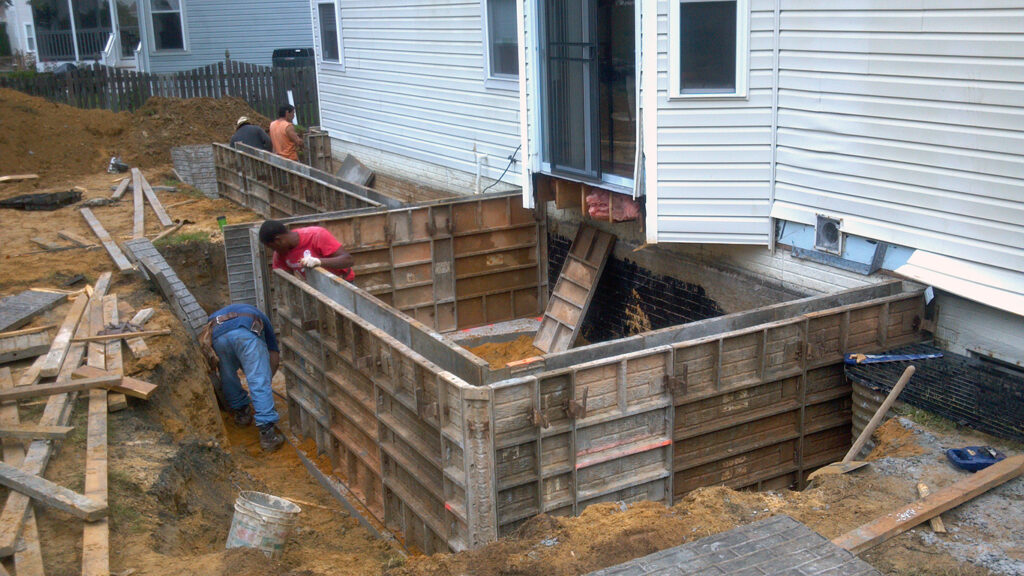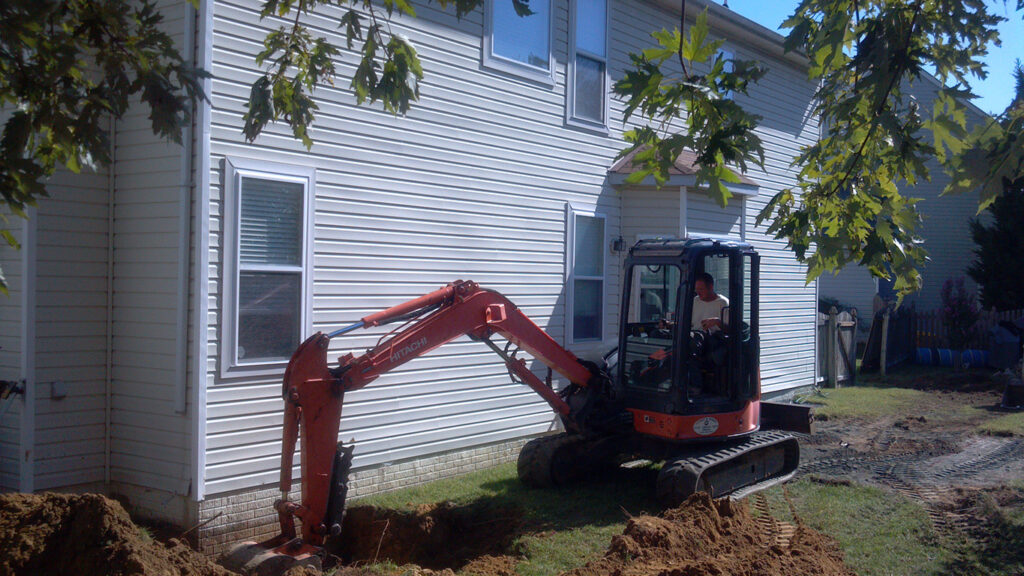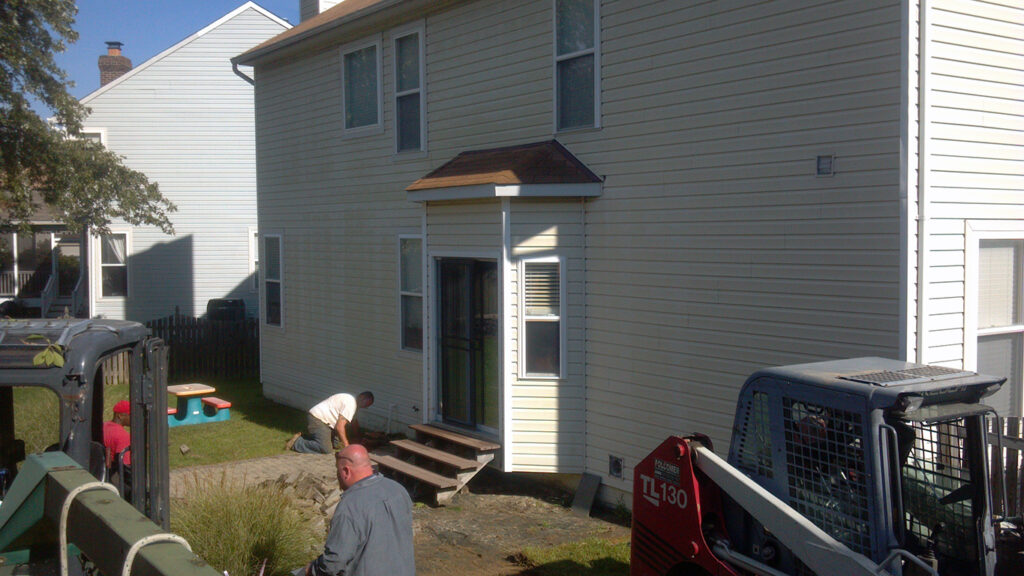 Bedroom Addition, Crofton, MD, Sept 2012
This bedroom addition was added over a garage in Crofton, MD.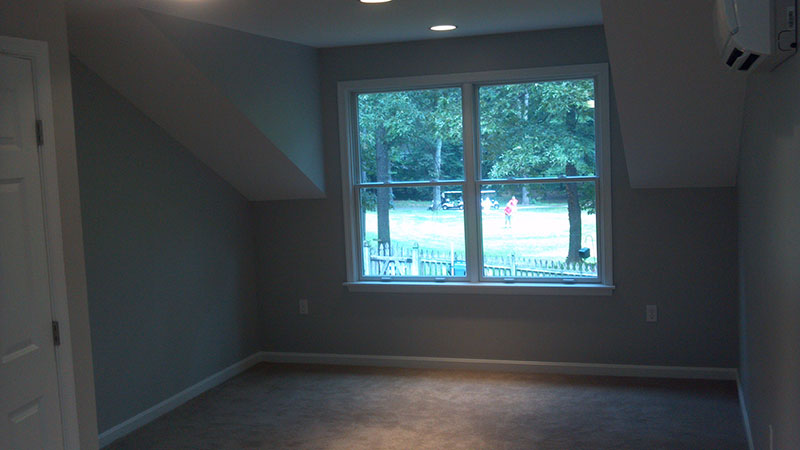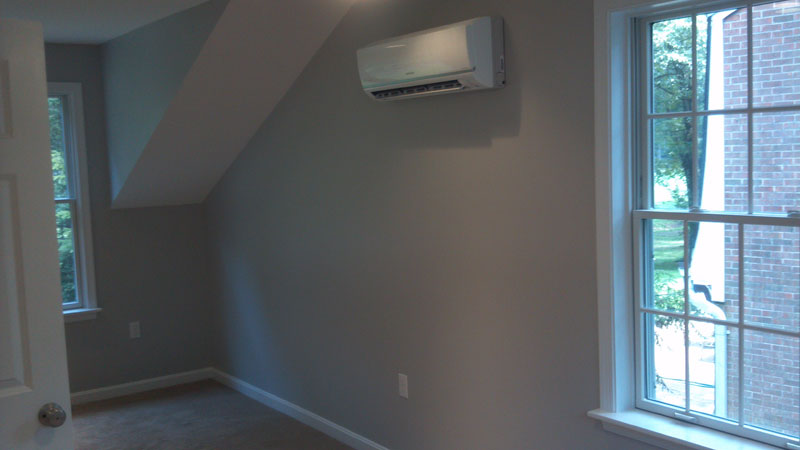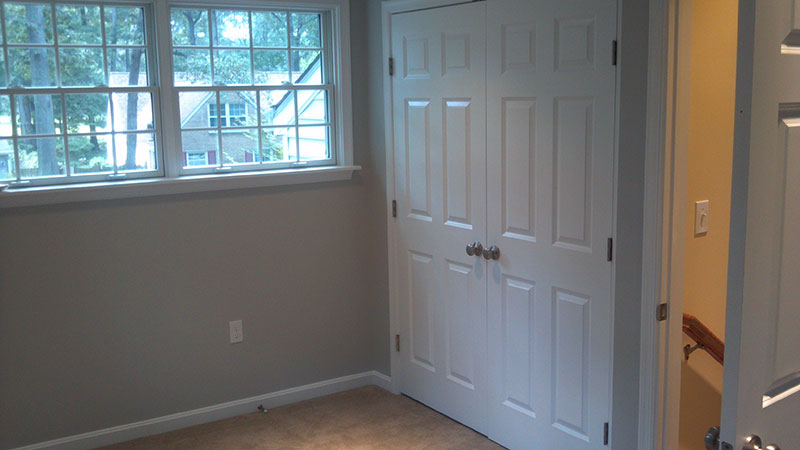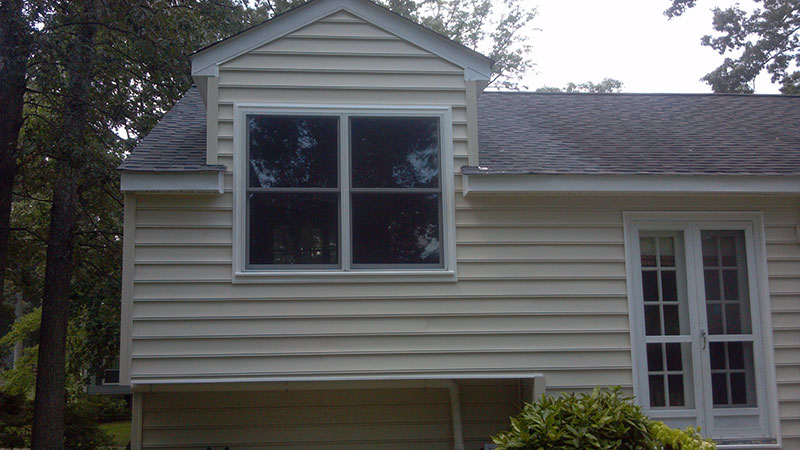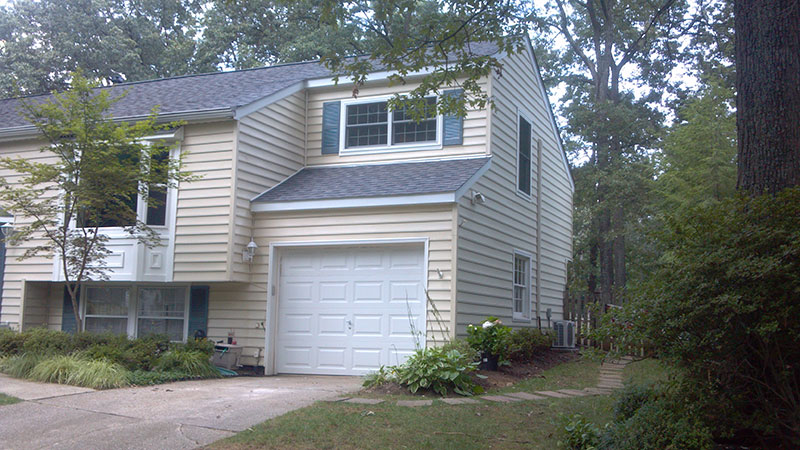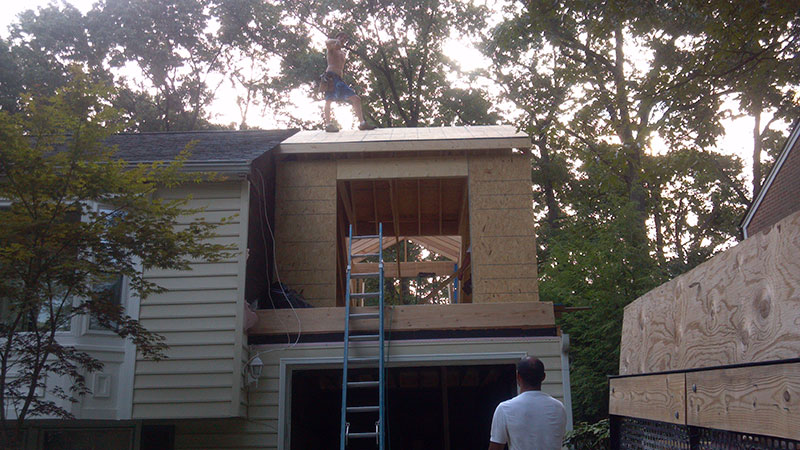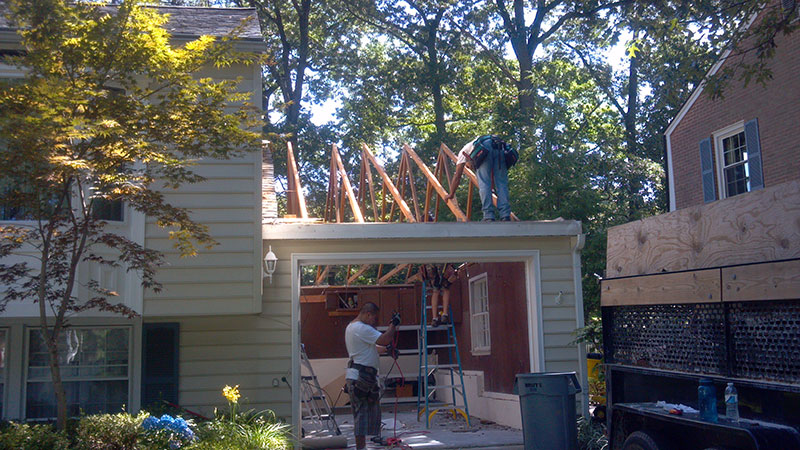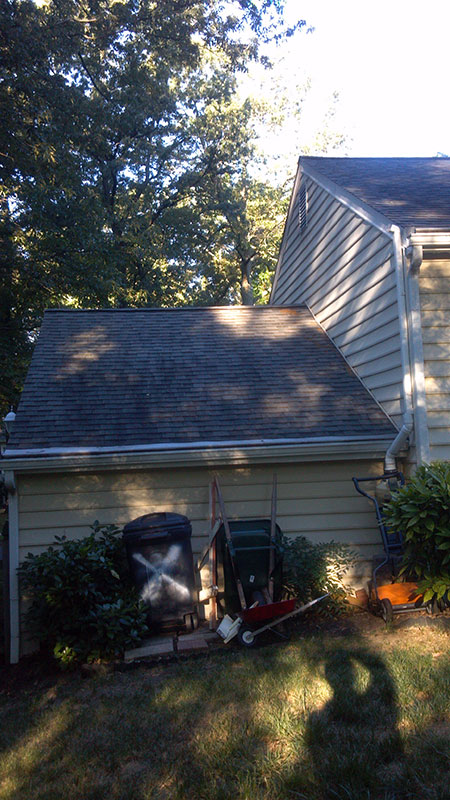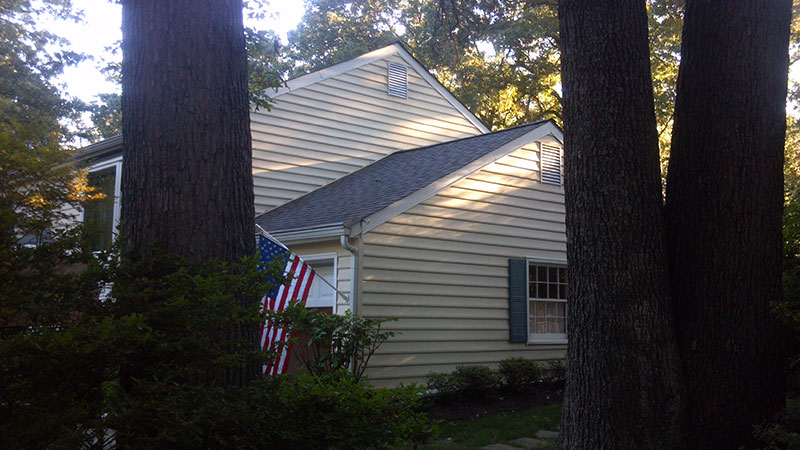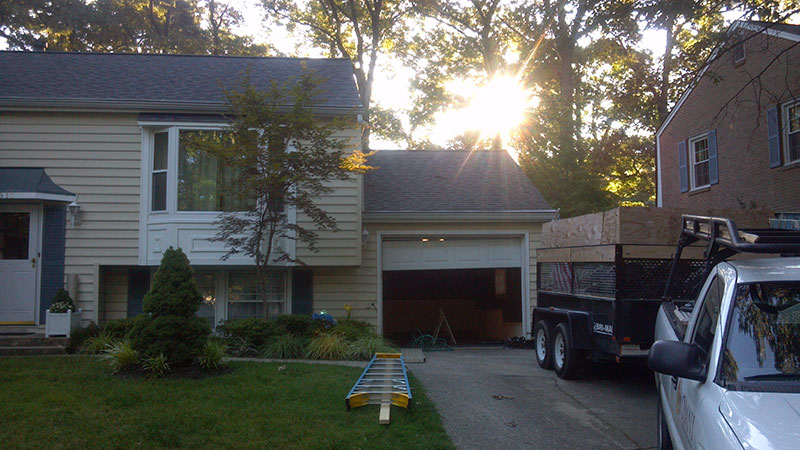 Addition, January 2021
We added 900 sq ft to this home!