Trex Deck, Spring, 2021
Before and after pics of a trex deck/railing project with masonry walls and low voltage lighting spring 2021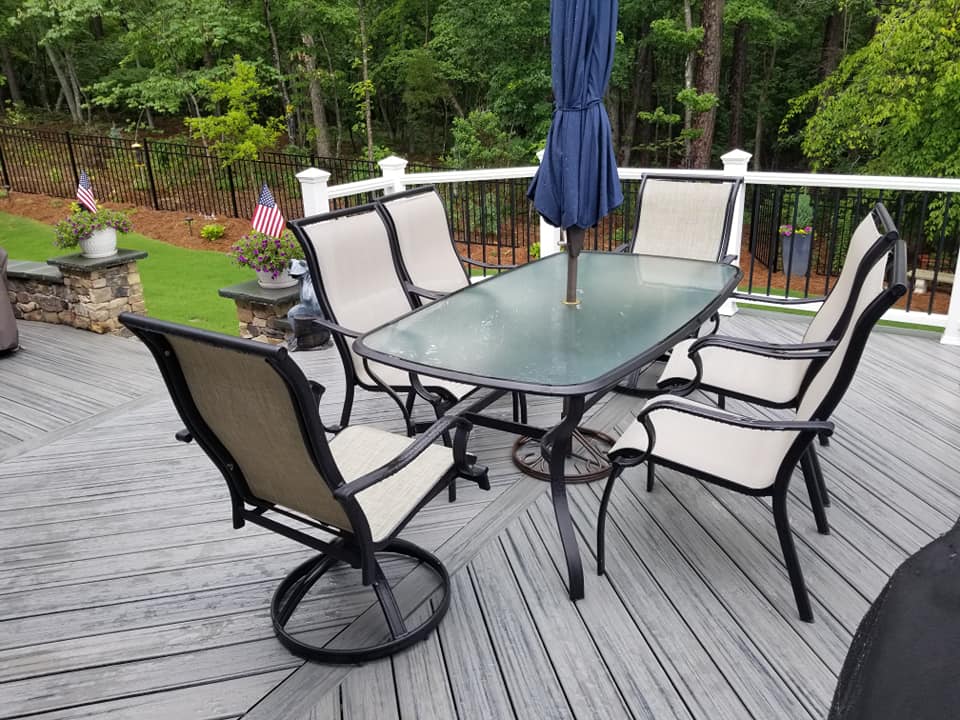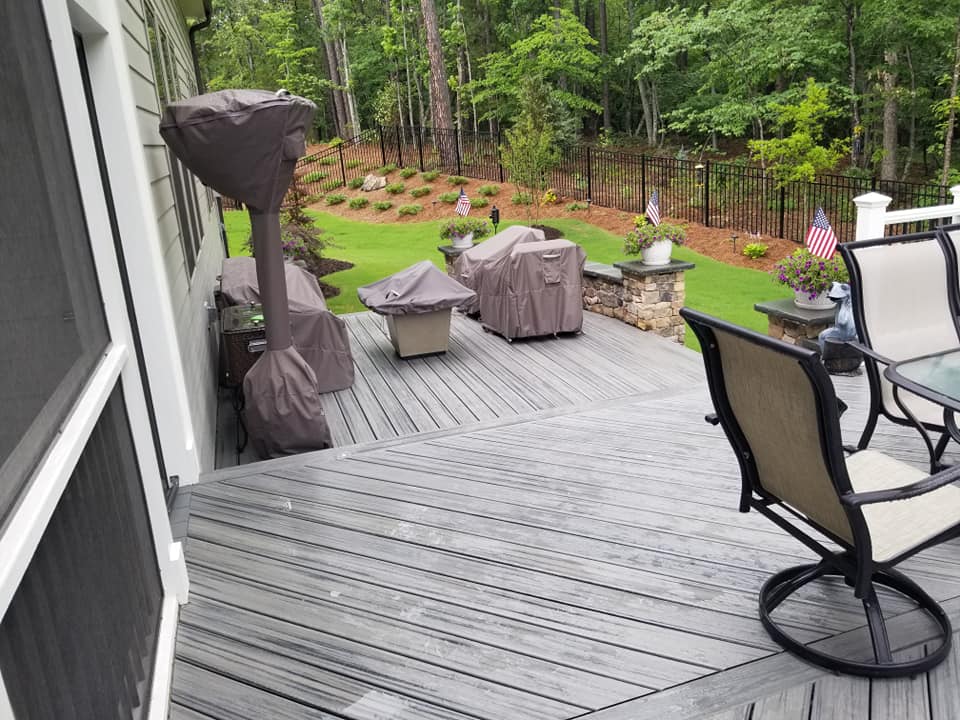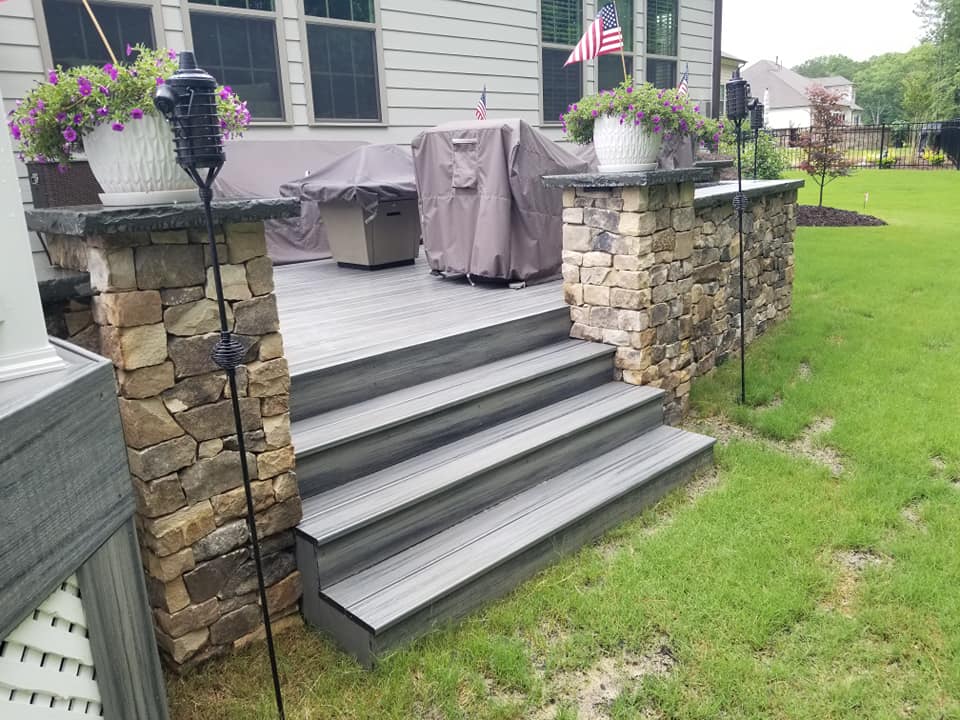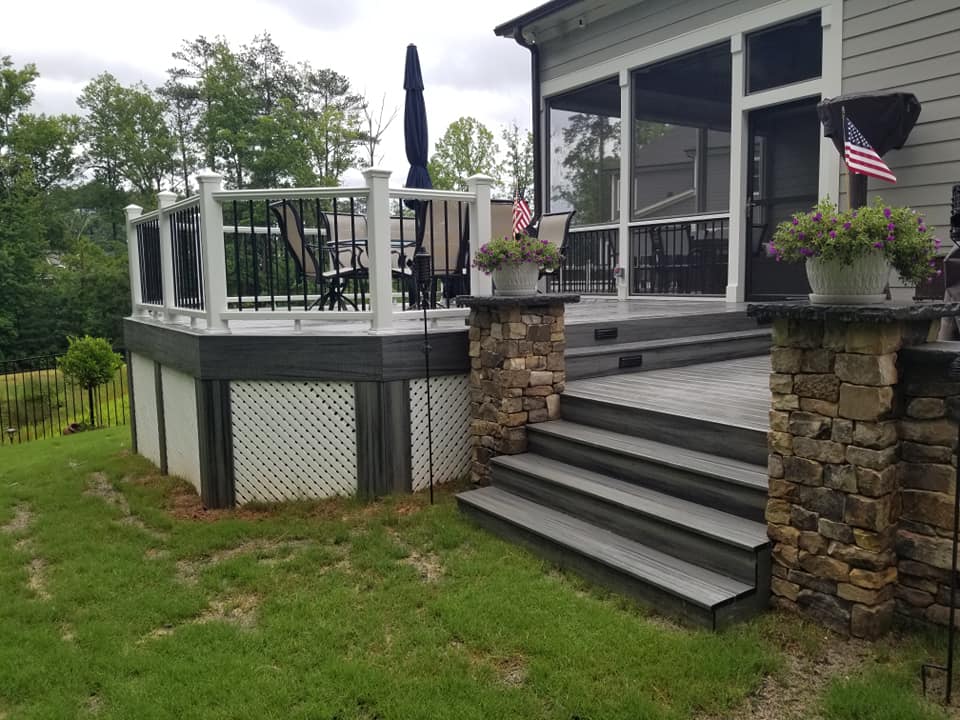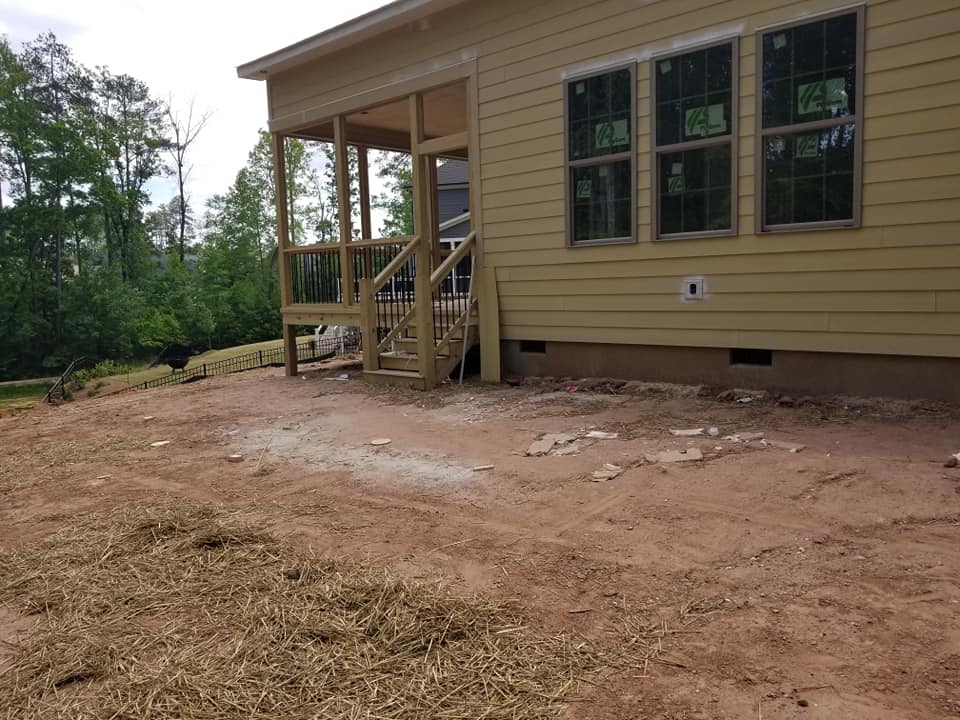 Deck Extension & Fireplace, Apex, Summer 2020
Before and after pics of a small but cool project. We extended their existing deck 4′ out and added a stone fireplace with new gas line.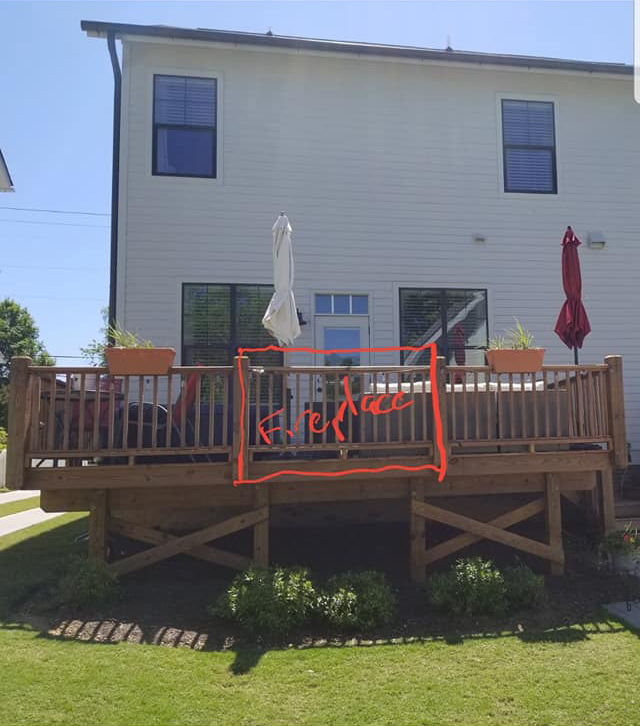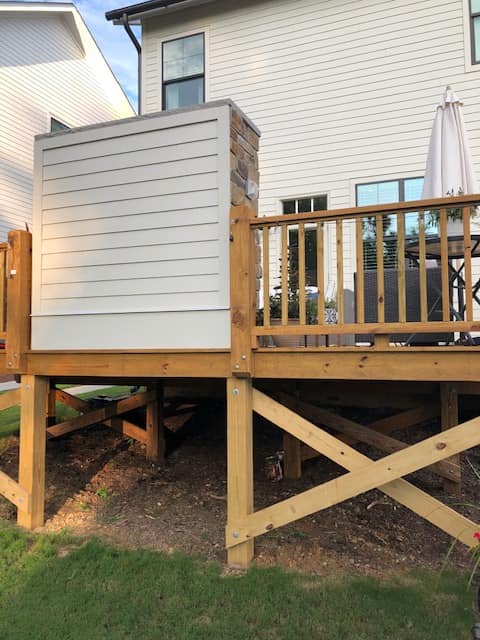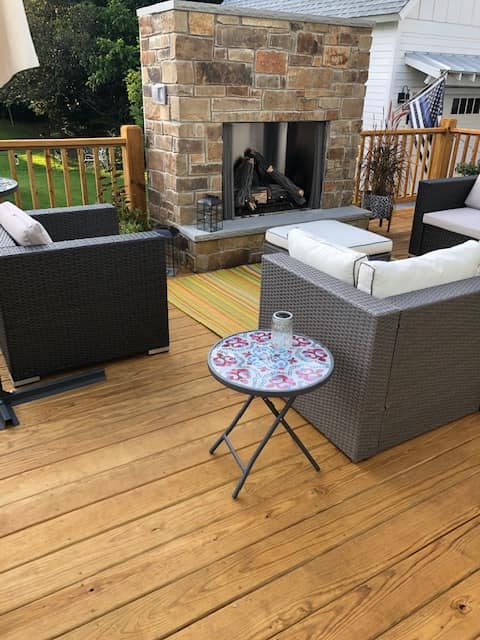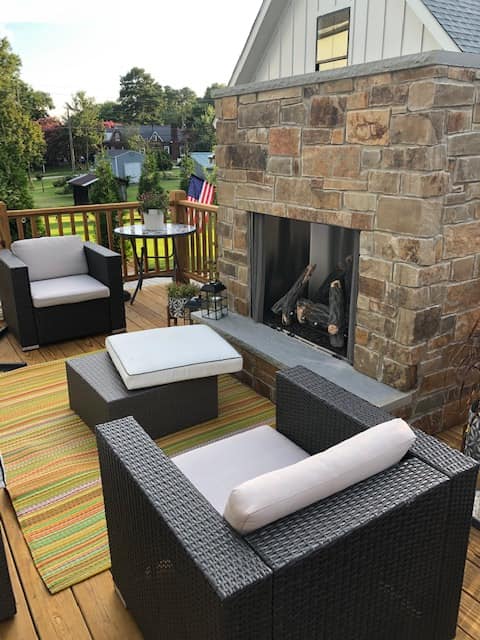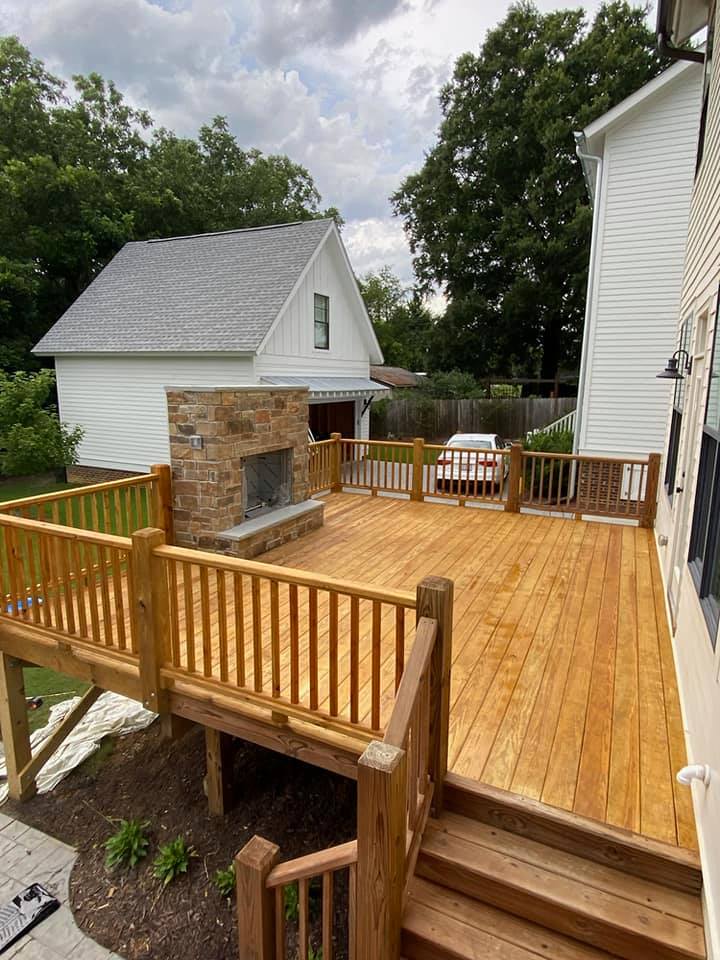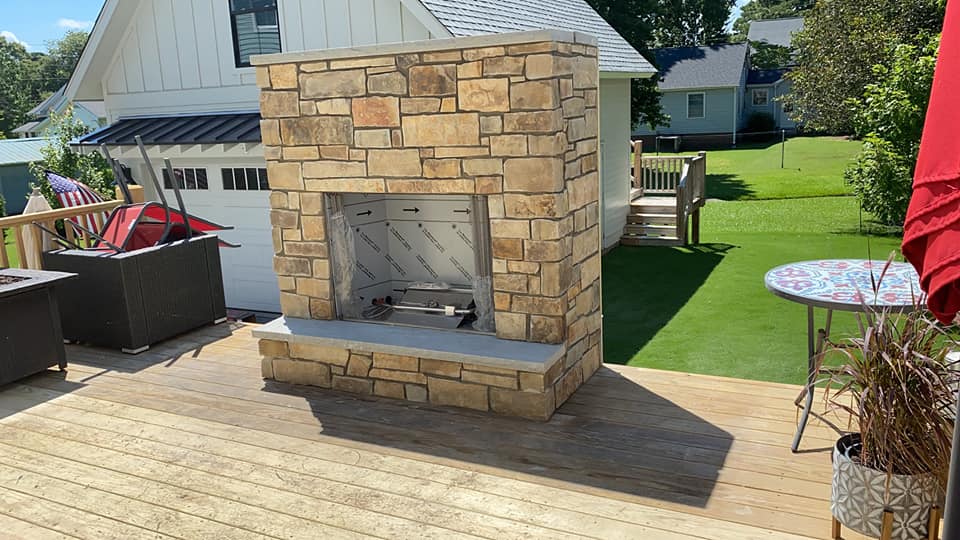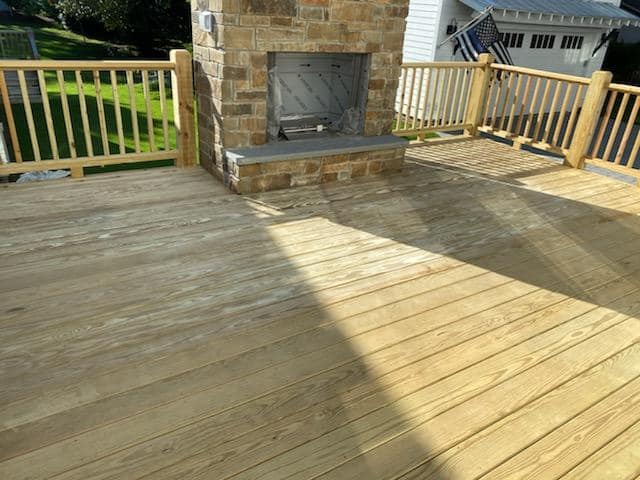 Trex Deck, Apex, Summer 2020
A Trex deck with side deck and lower grilling area. Open air porch Trex railings as well. Old deck was removed completely.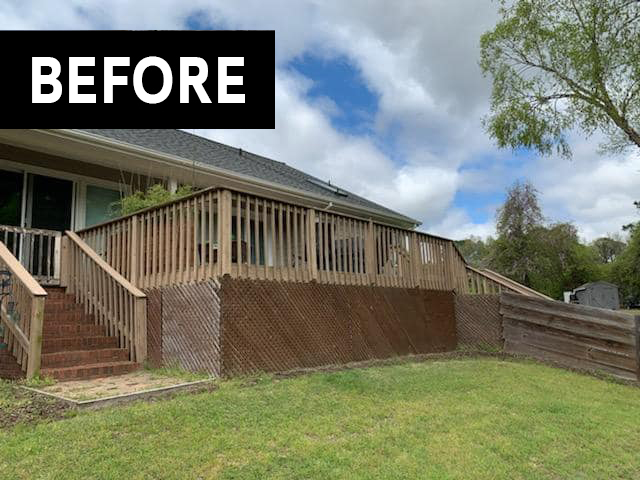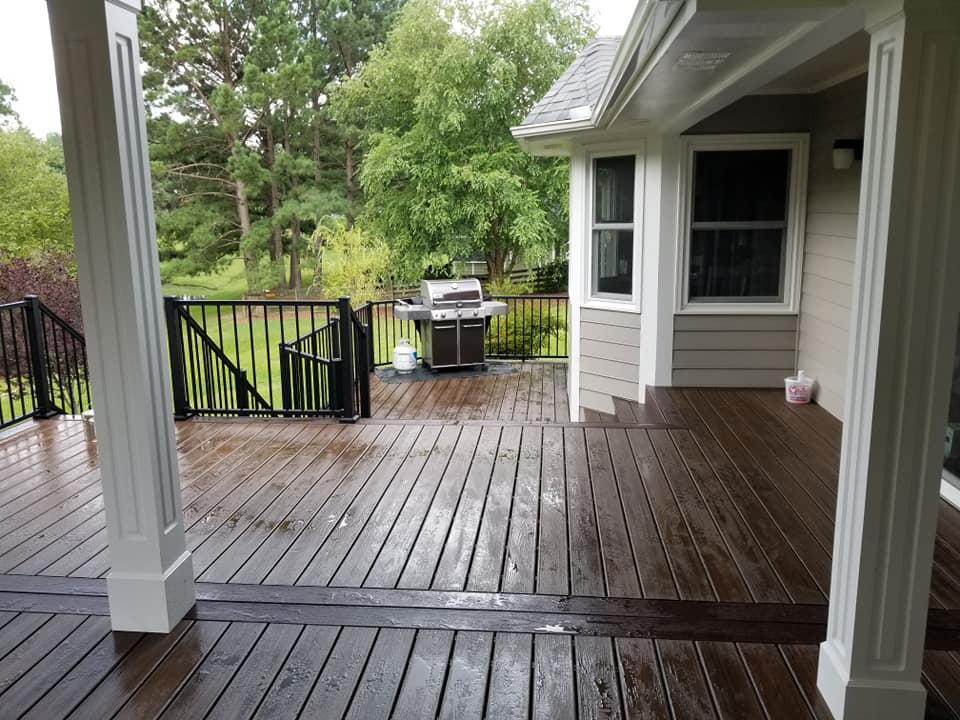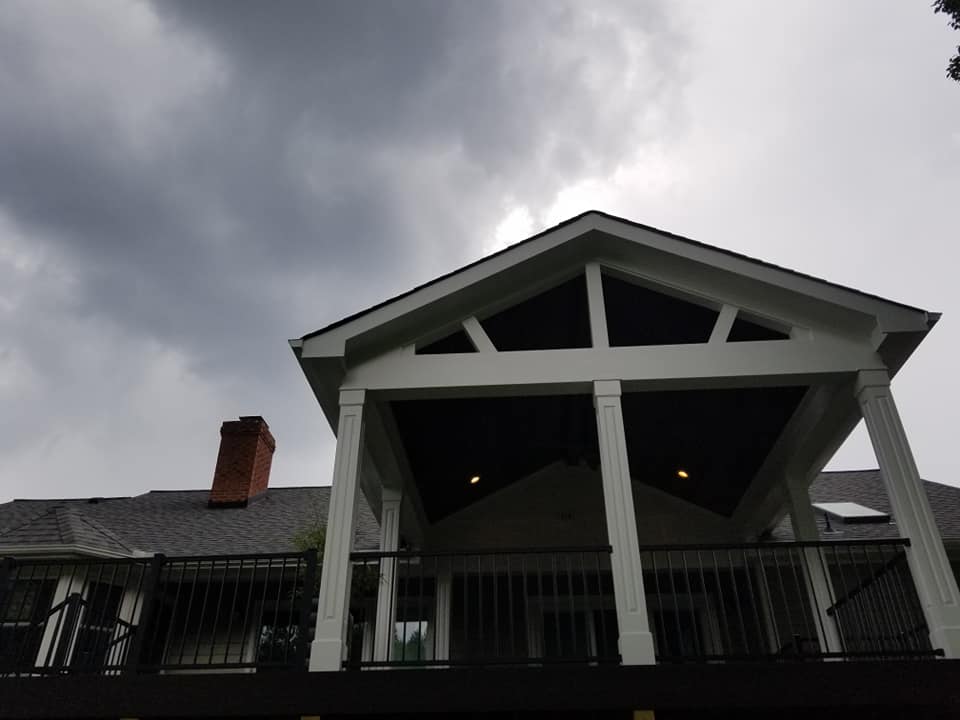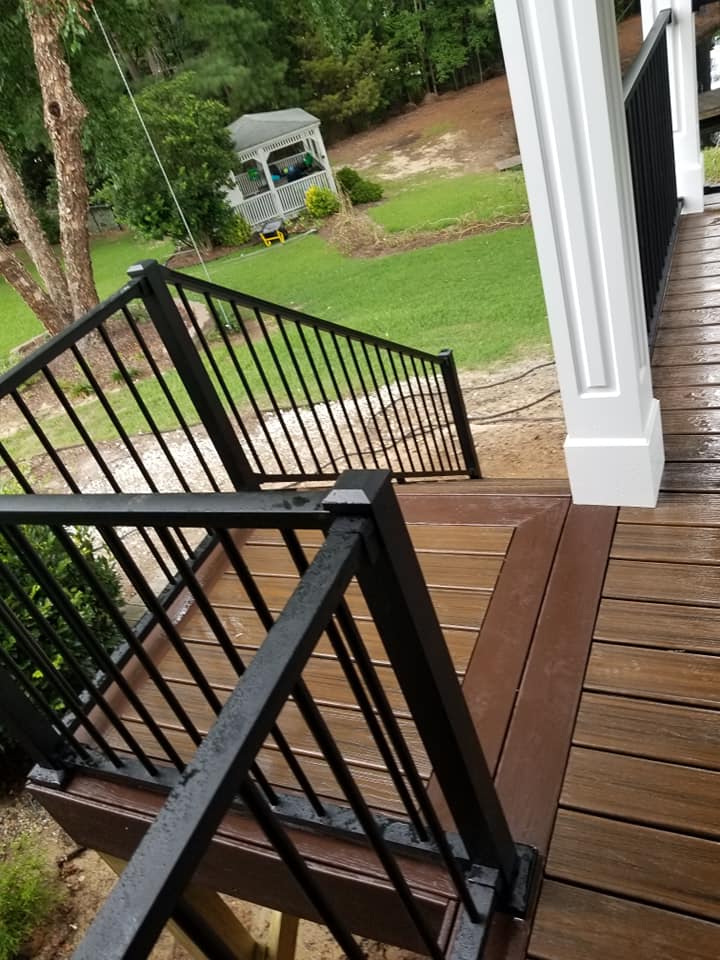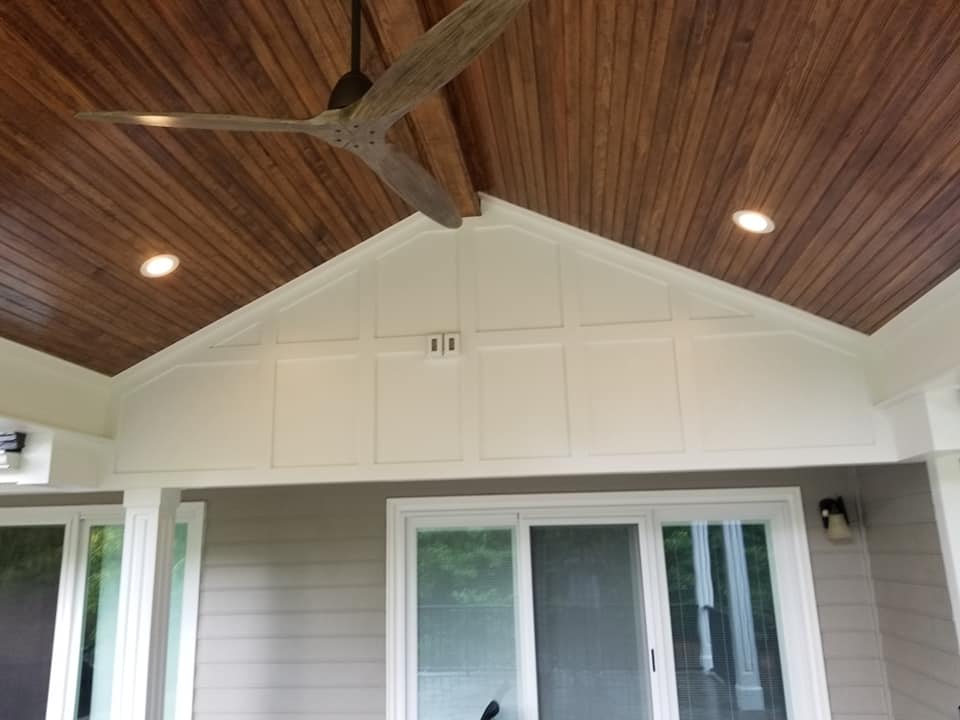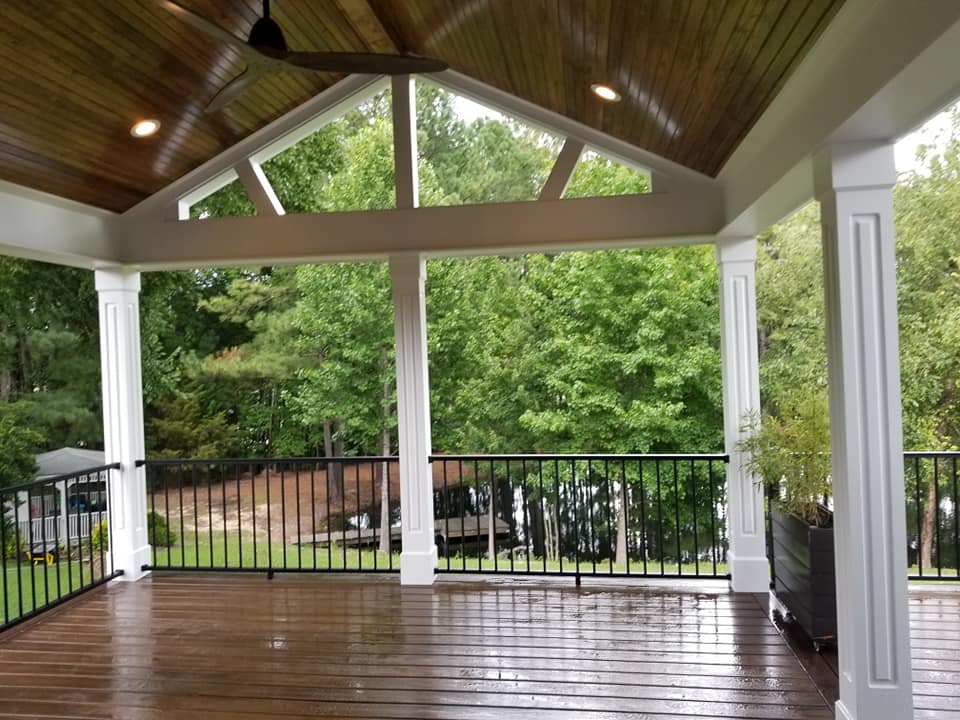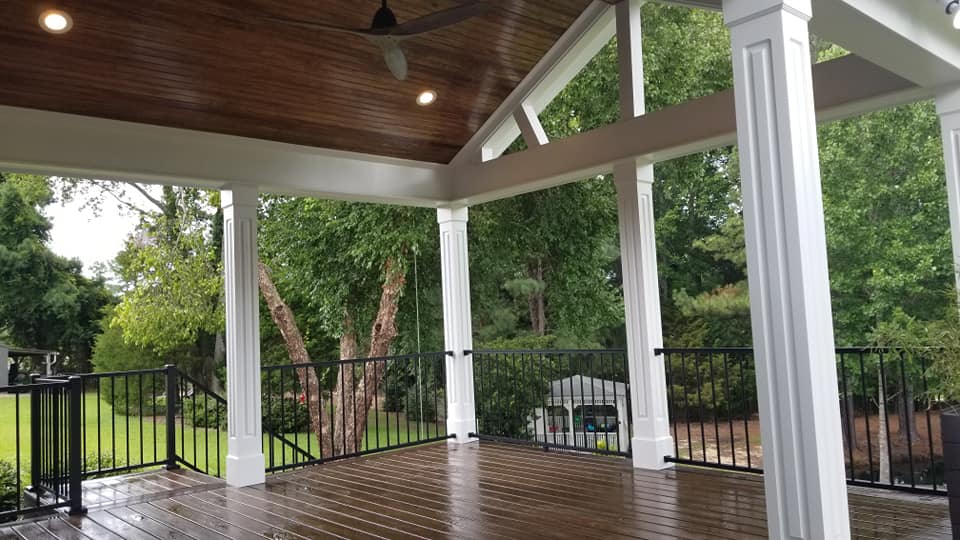 Front Porch Addition, Apex, Spring 2019
Move the slider to view the project before + after.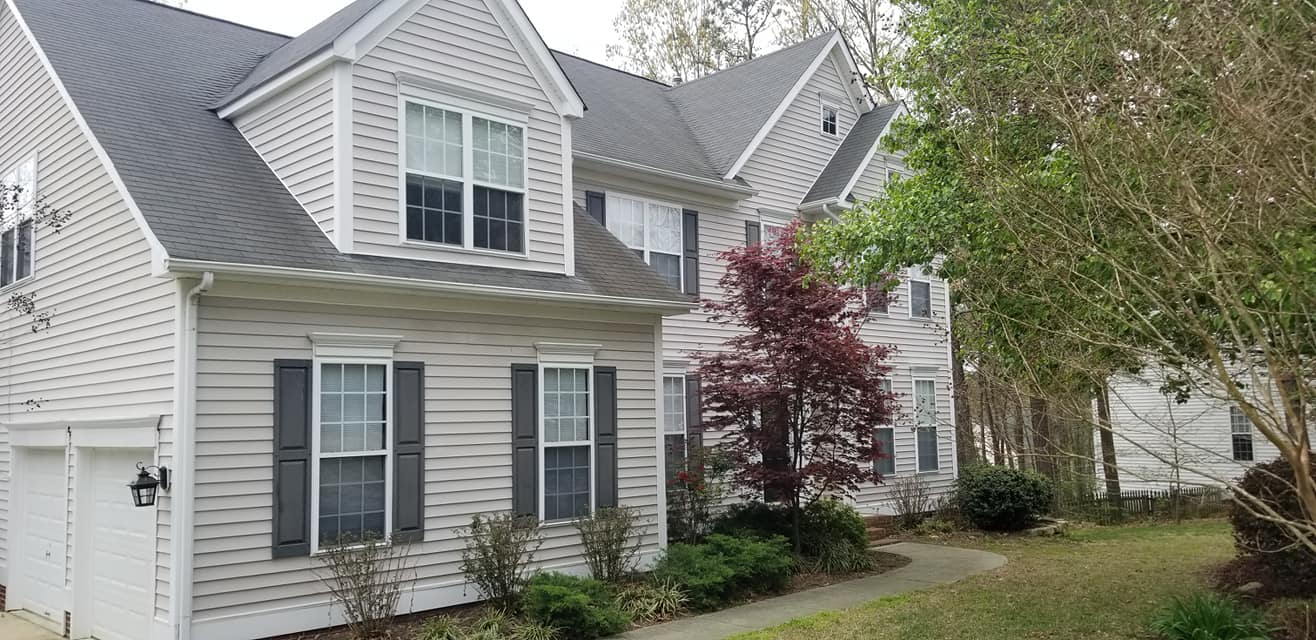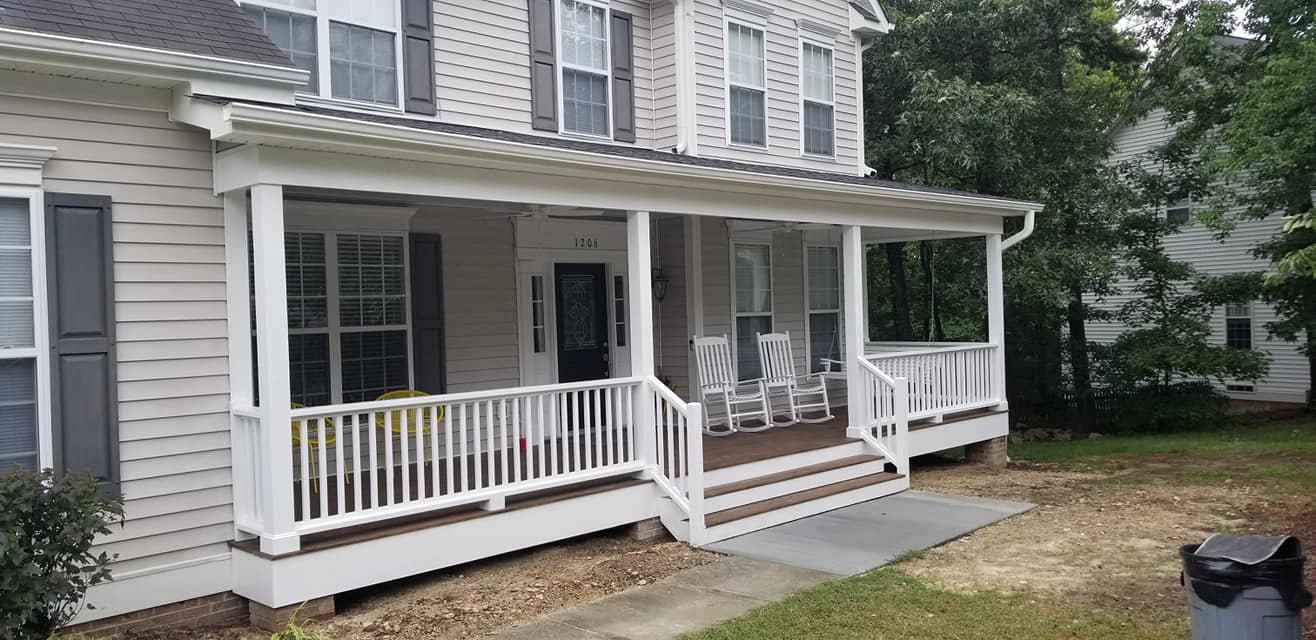 Porch, Cary, NC, Spring 2018
Mcgregor porch overhang with wrought iron railings. Spring 2018 Cary, NC. We left the existing deck, extended it 4′ and gave them a nice shaded area to entertain. TV missing on stained privacy wall. A nice option for people that don't love screened porches.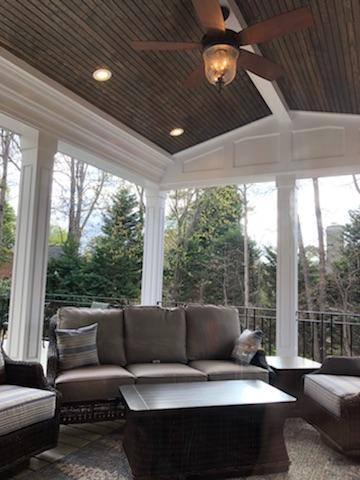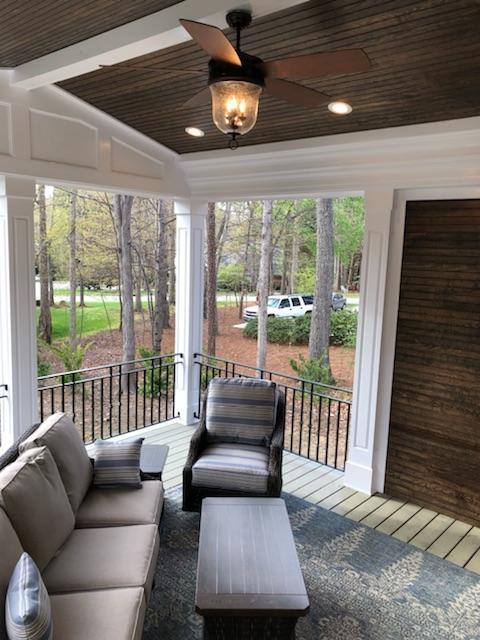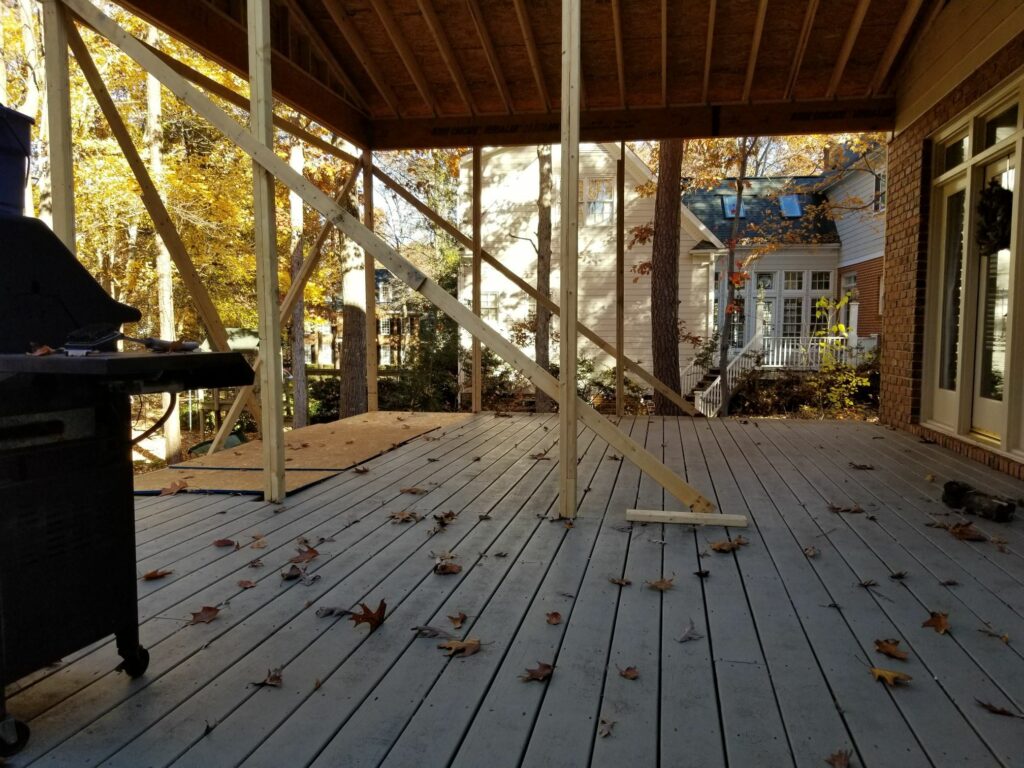 Open Portico, Apex, NC, March 2018
Open portico with two support columns 20′ span. Brick paver floor for some summer shade. A nice option instead a screened porch.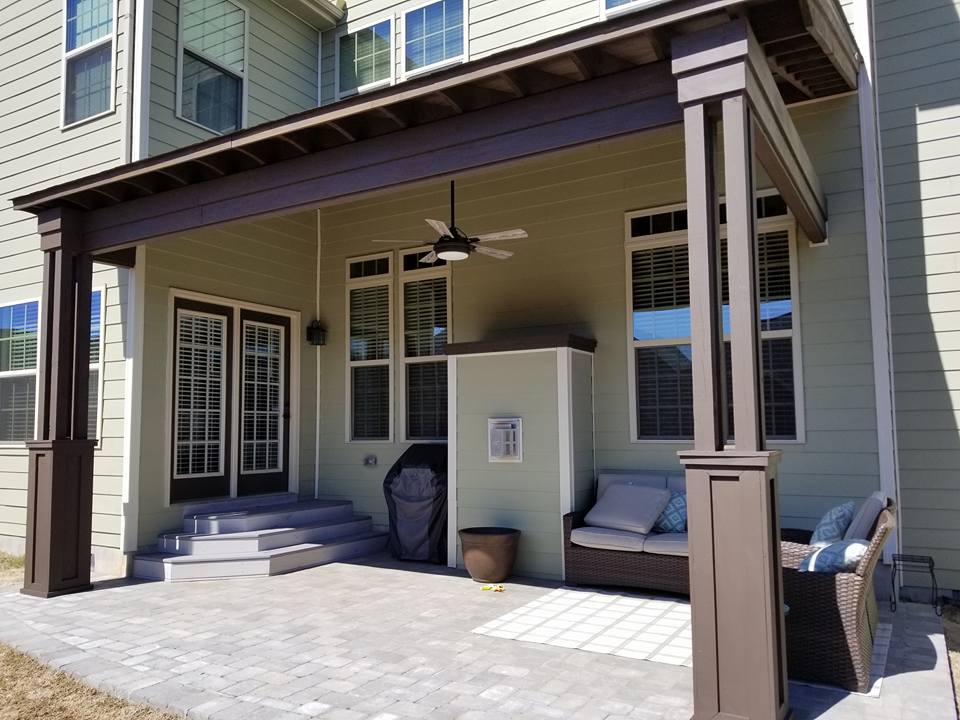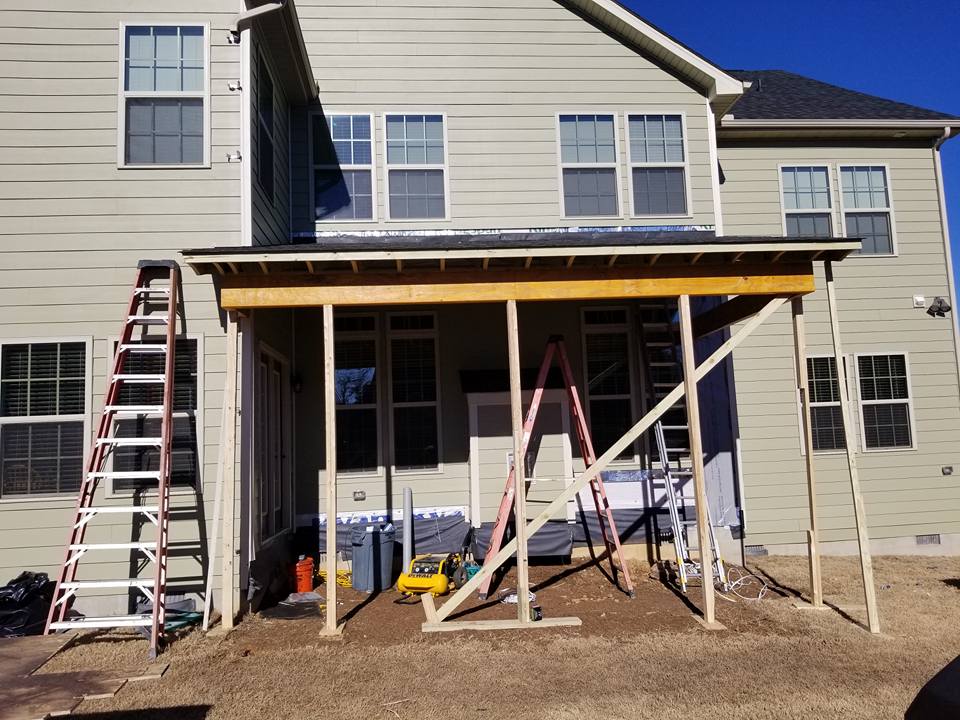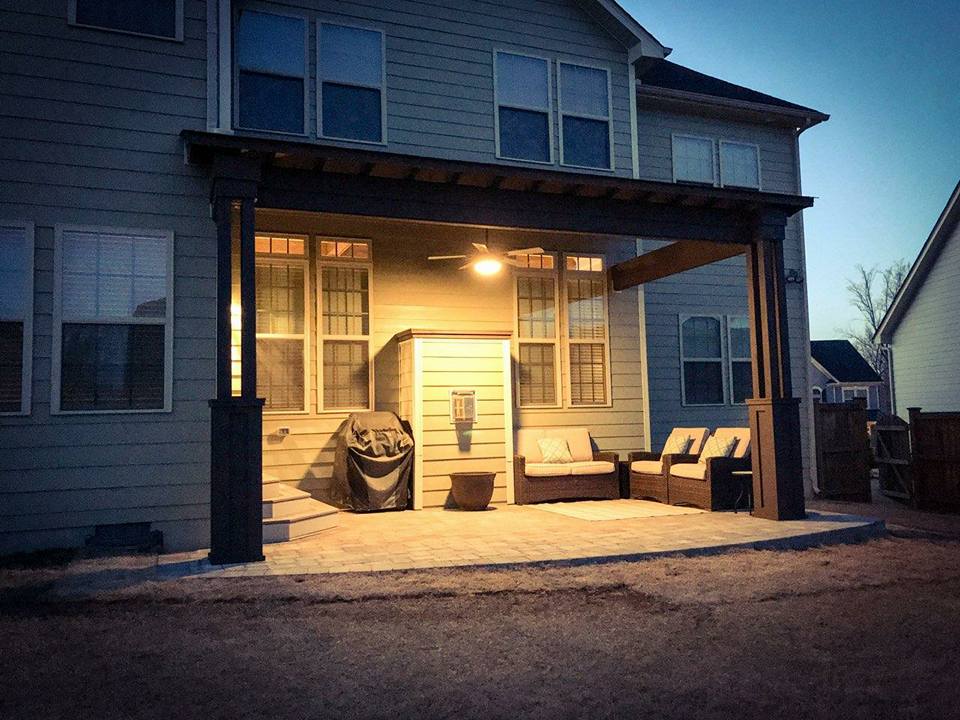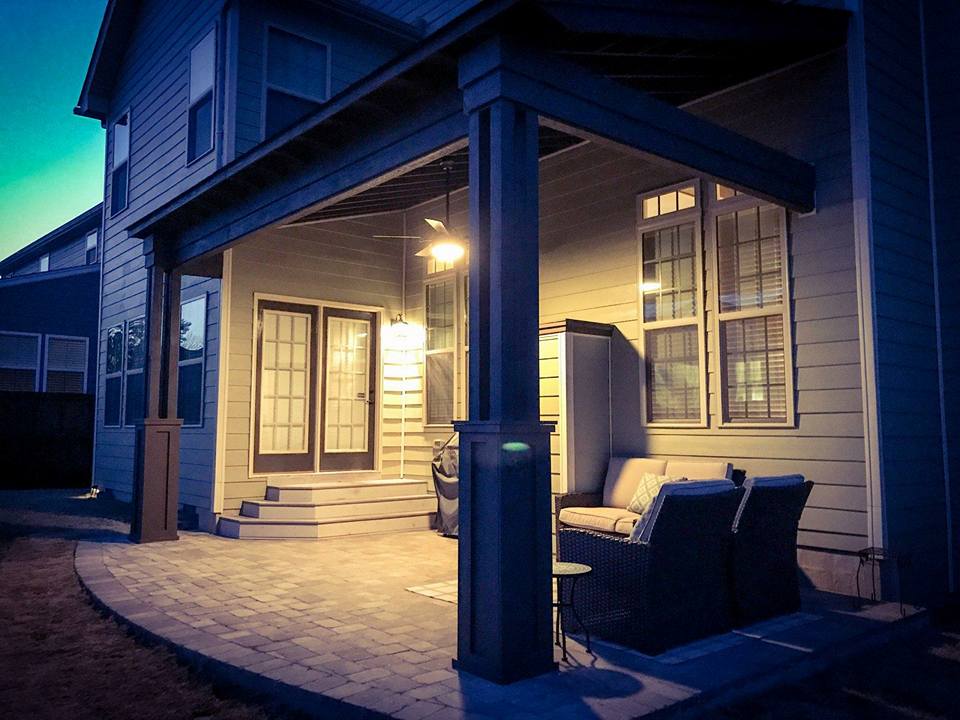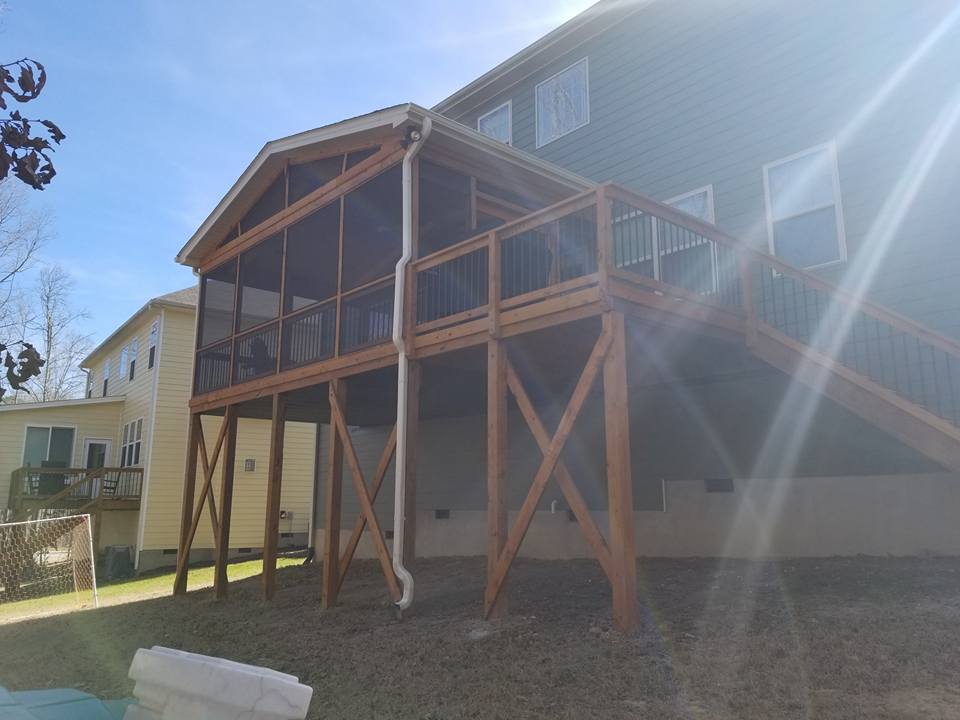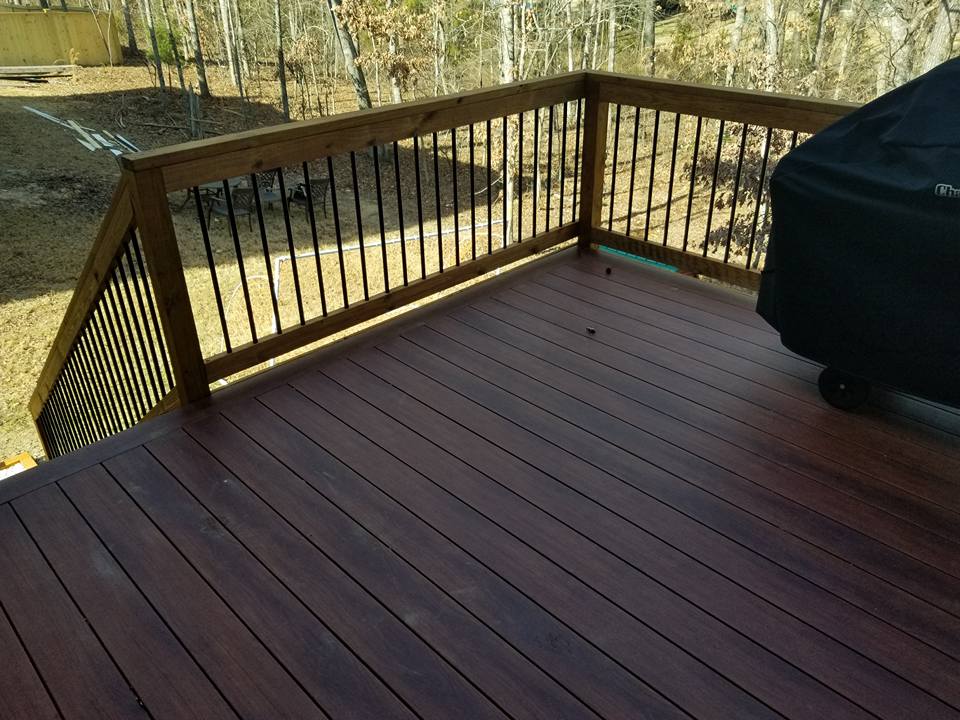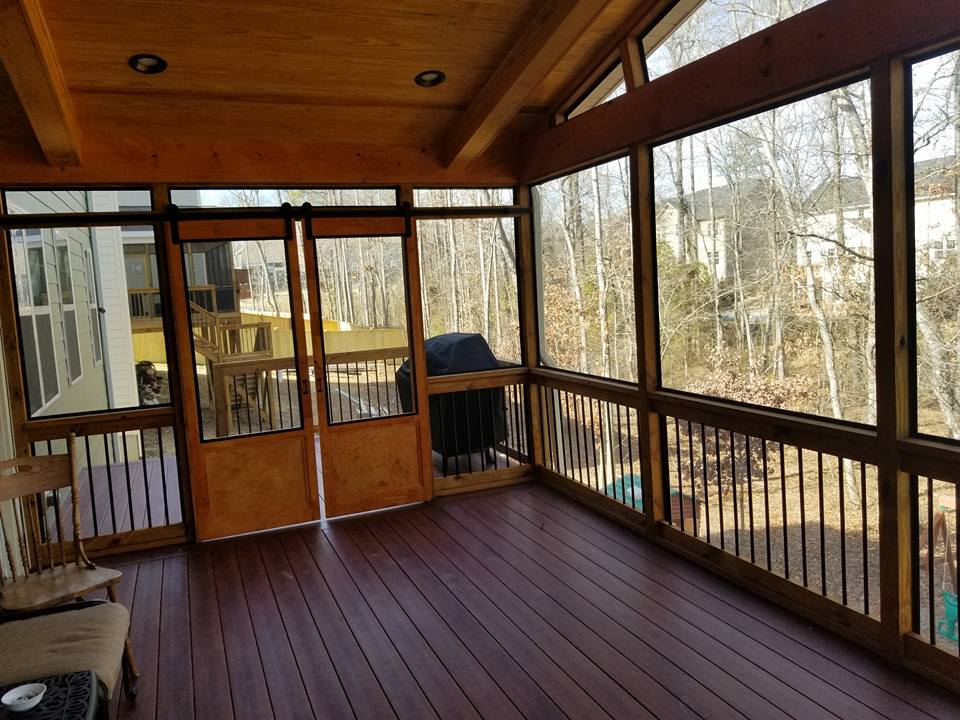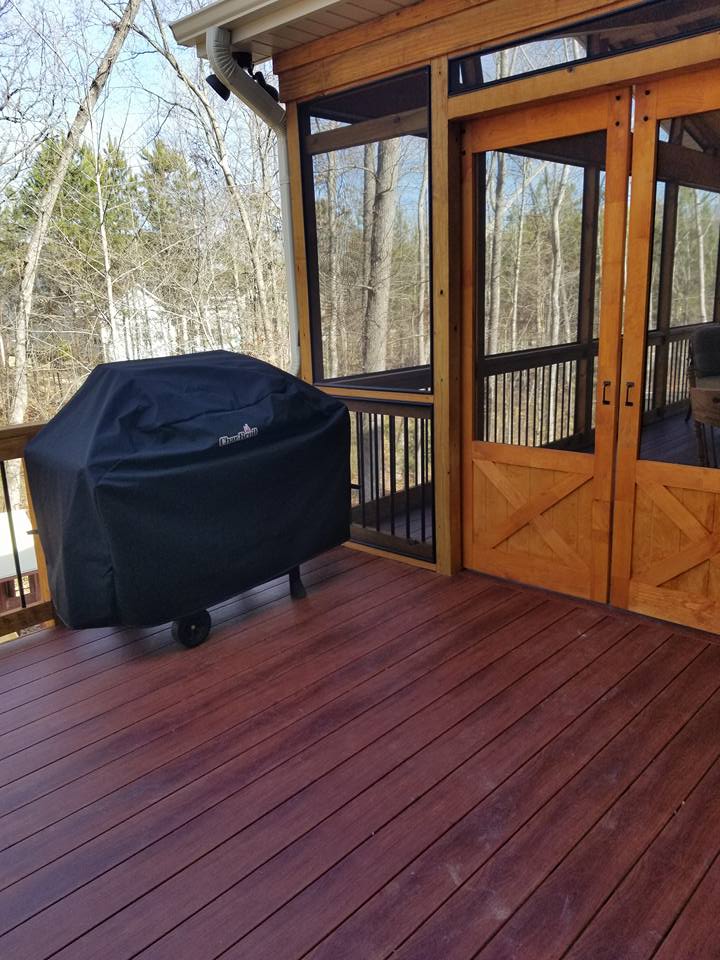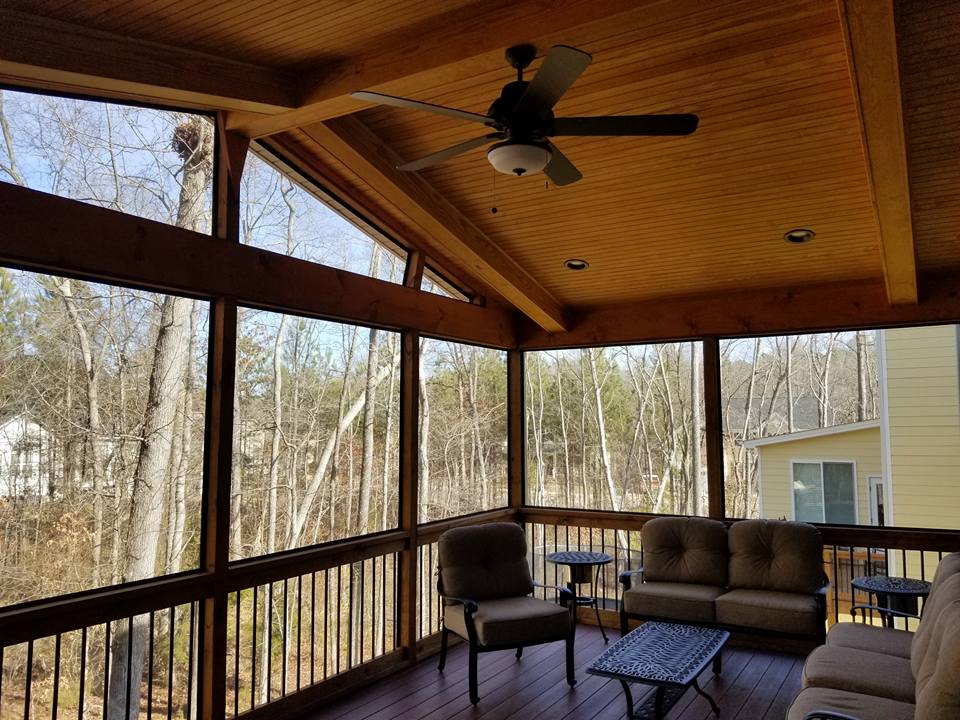 Trex Deck, Manors Section, Spring 2016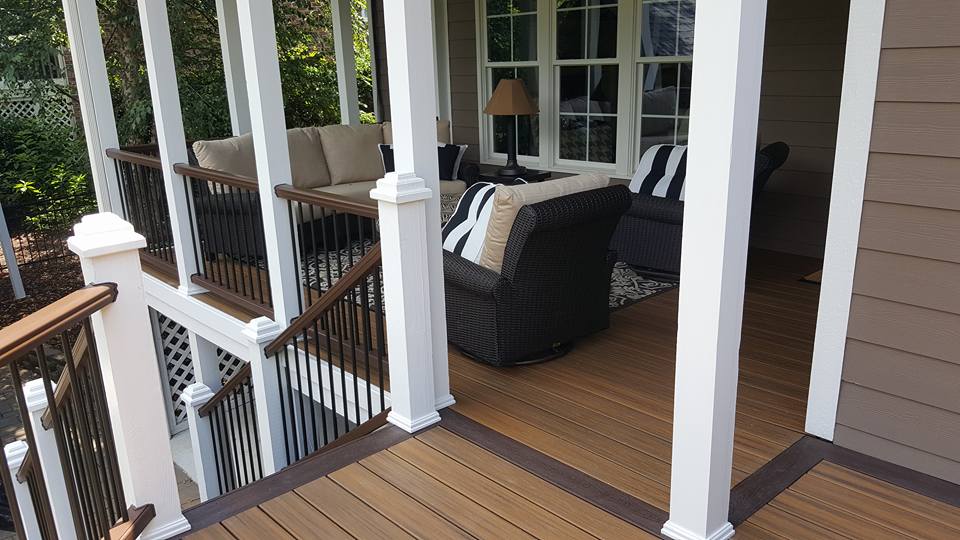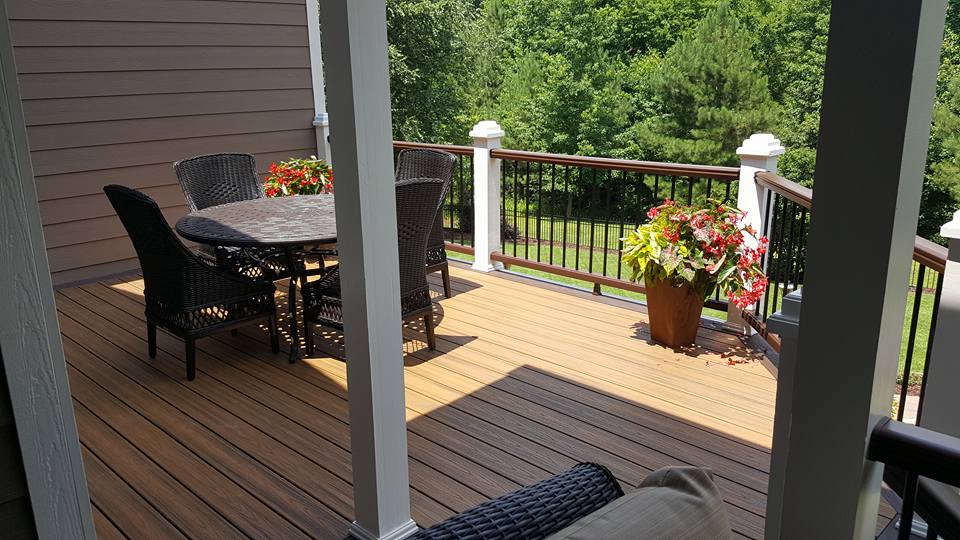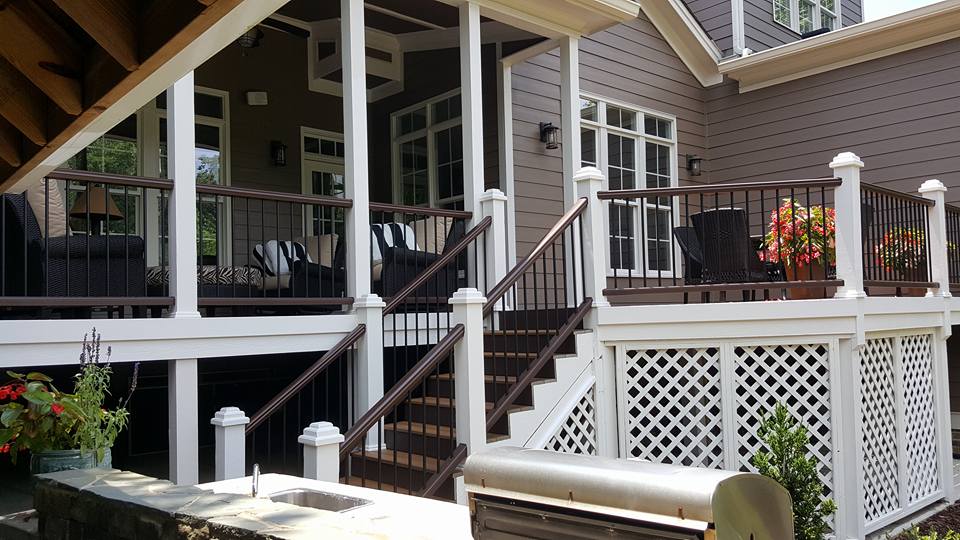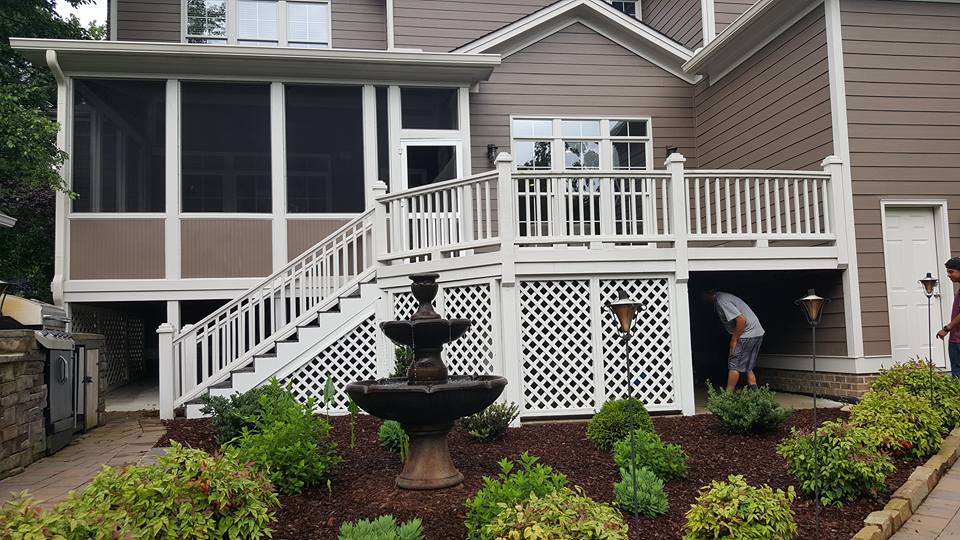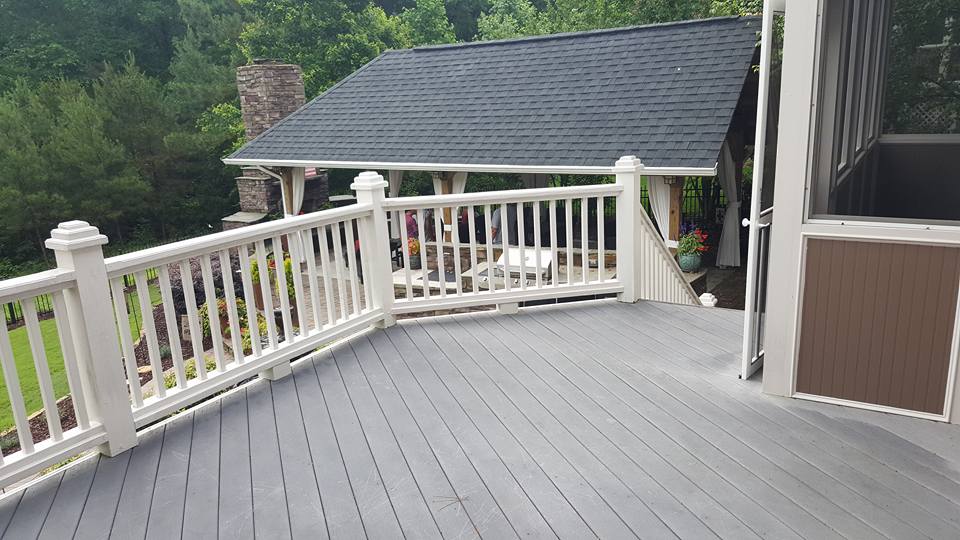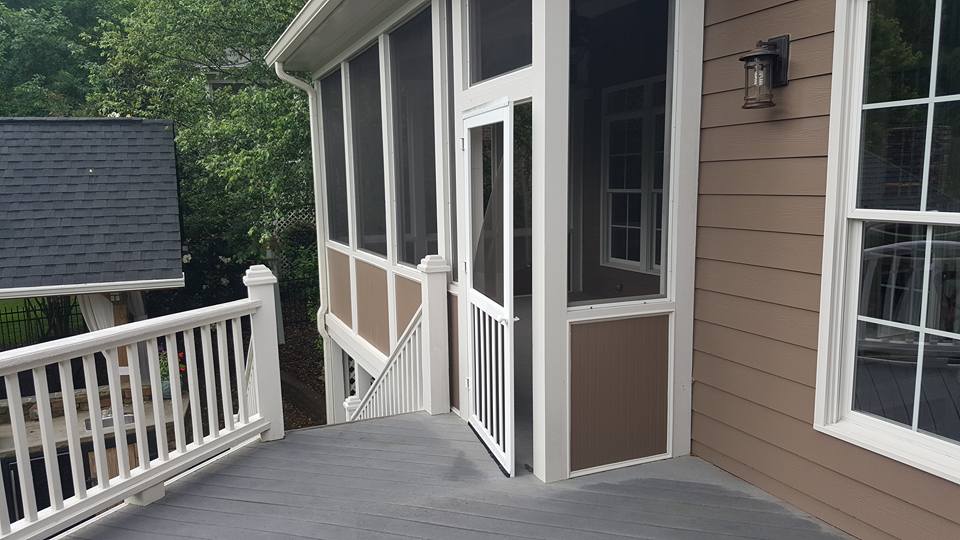 Deck, Bella Casa, Spring 2016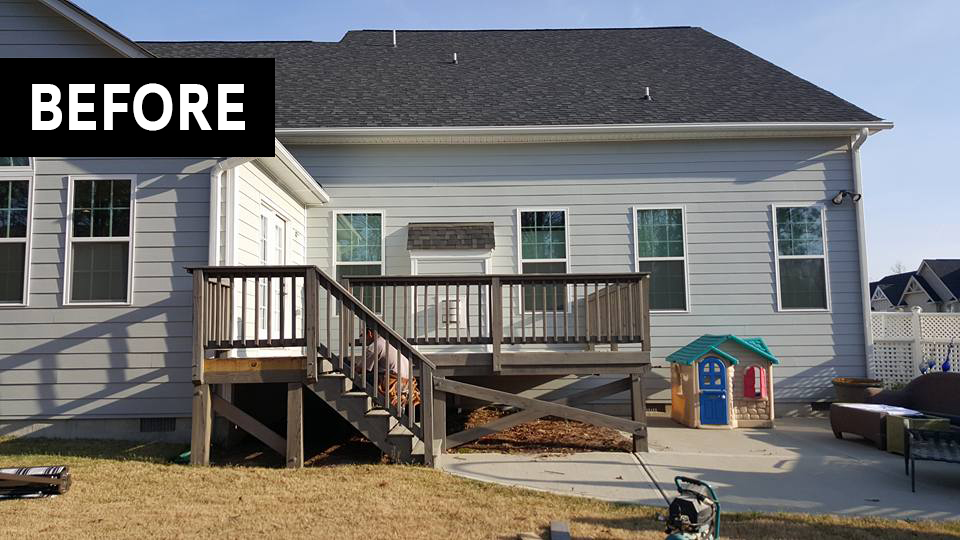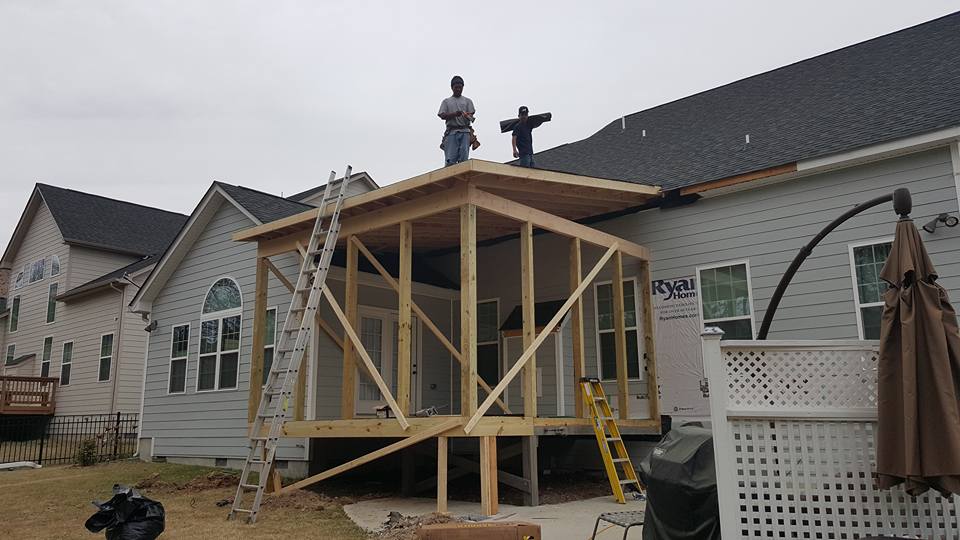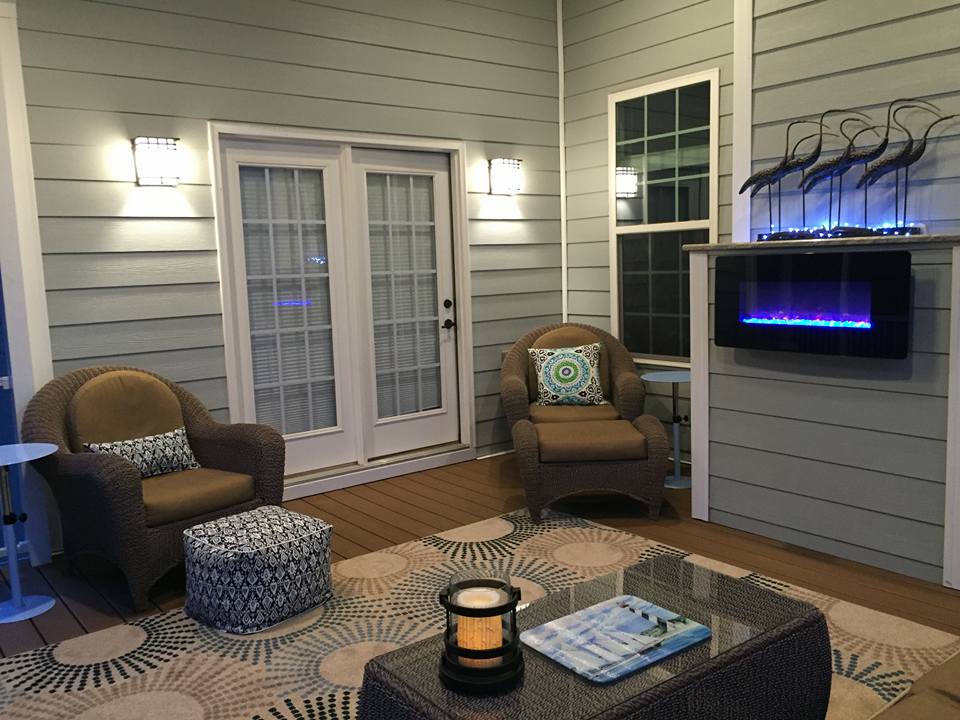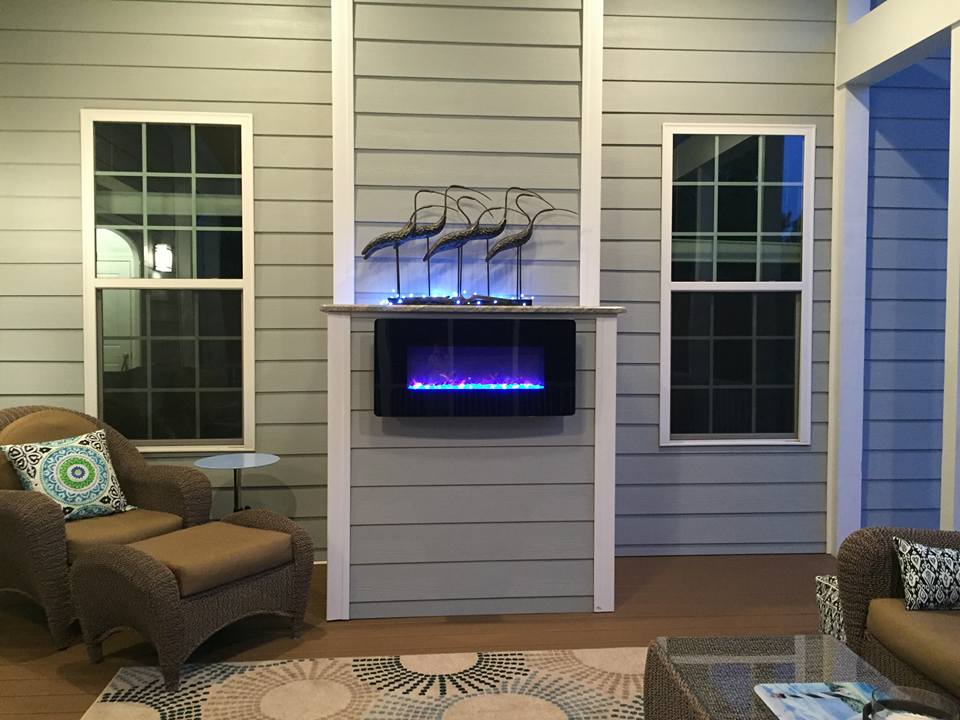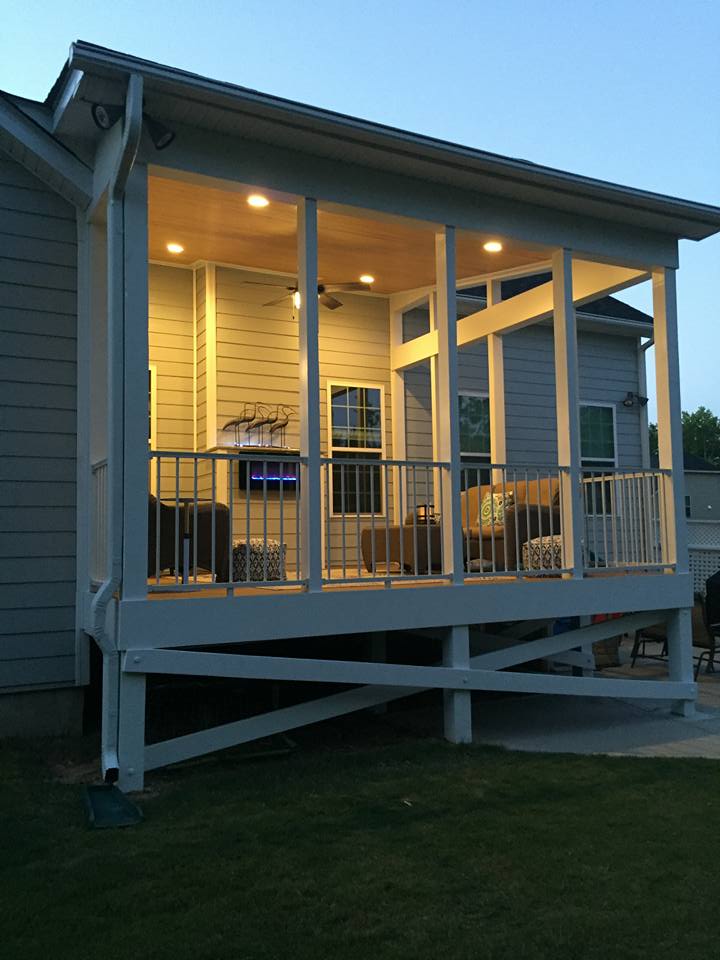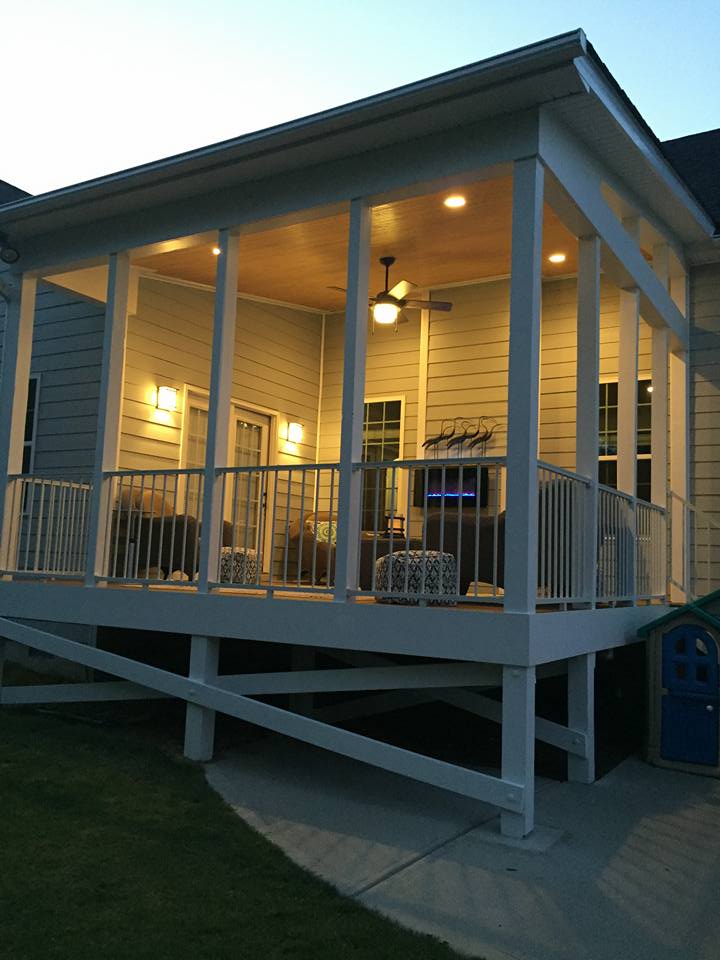 Trex Deck, Apex, NC August 2014
A new Trex deck finished in Apex, NC.  An accent border and picture frame detail help add some detail to the project.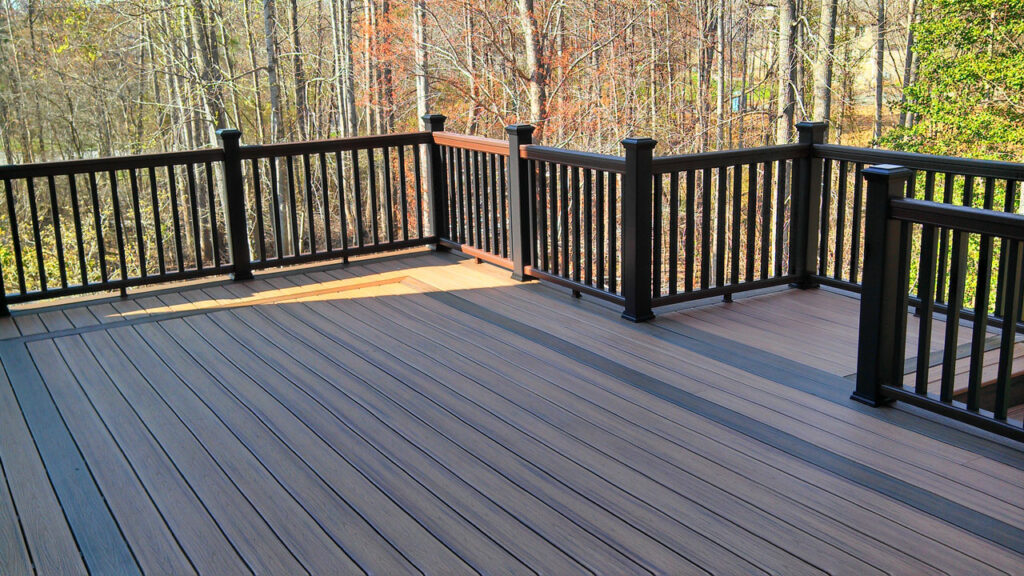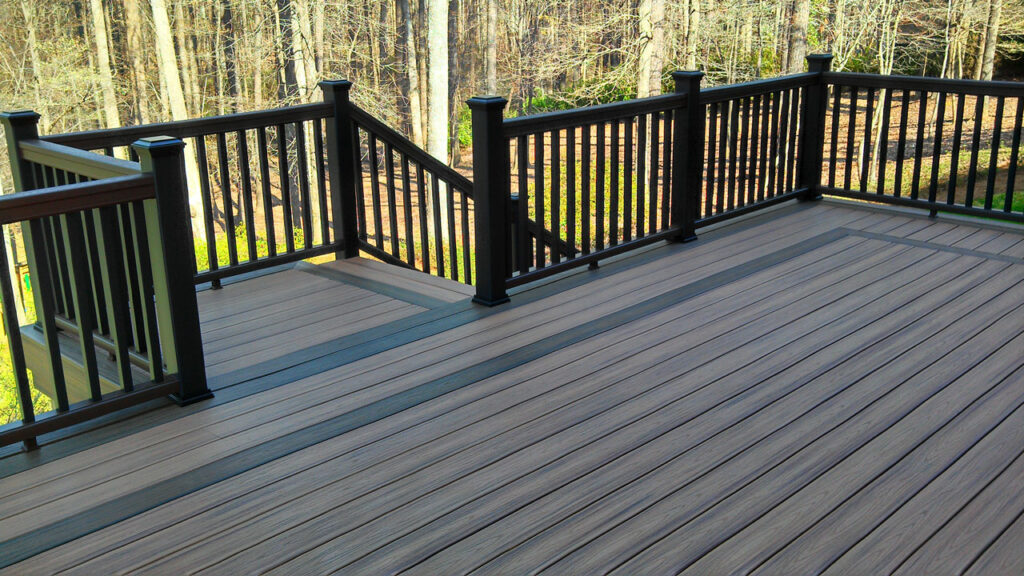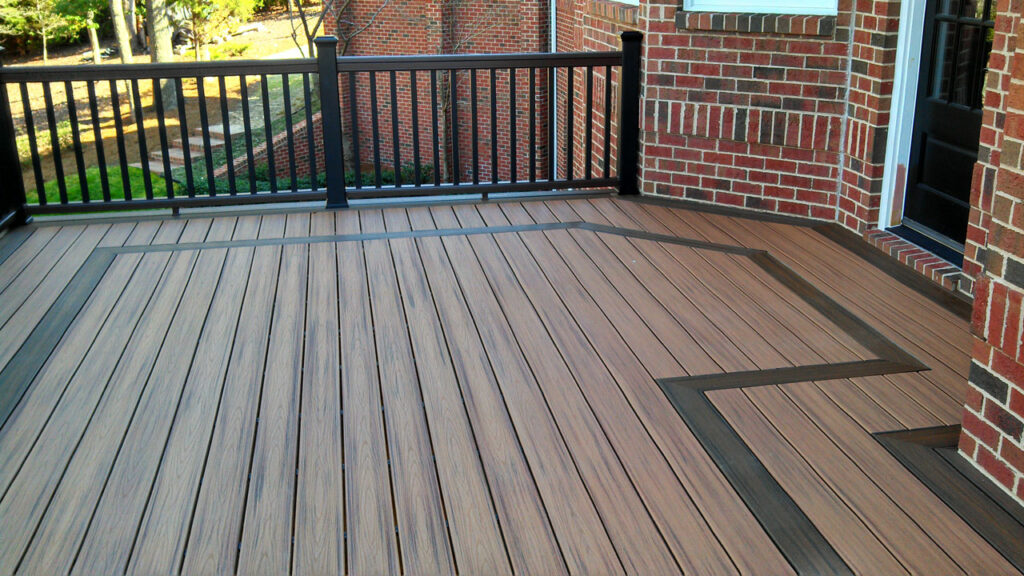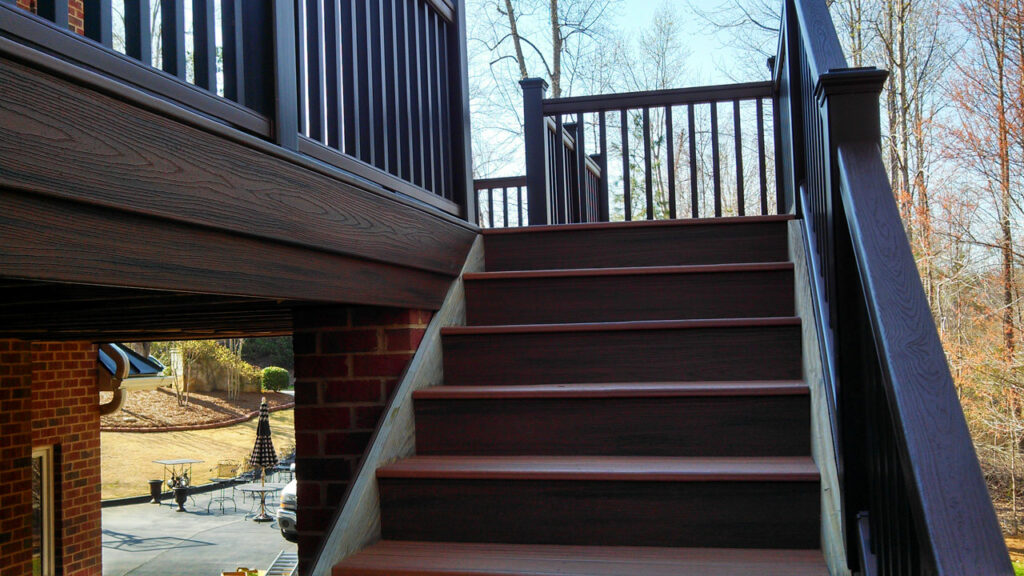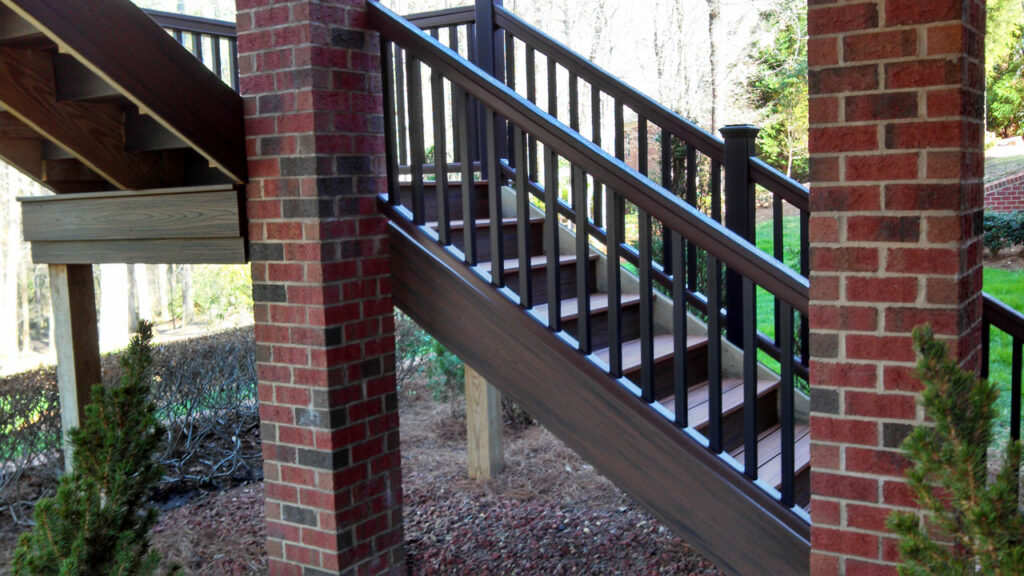 Deck, May 2011
A great outdoor area where the homeowners can spend time with family and friends for years to come.